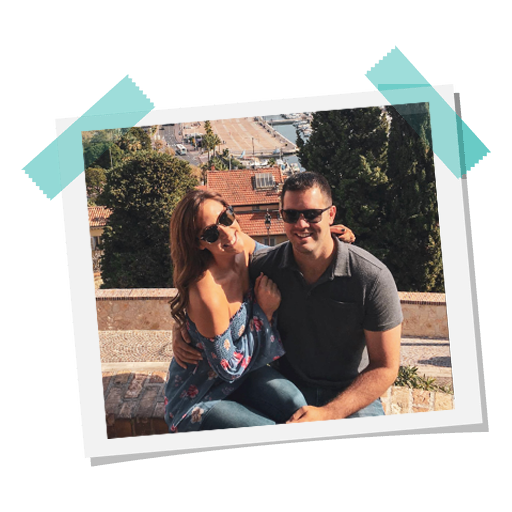 WHO ARE WE?
W

e are just like you! We don't have the fancy photography equipment, we use our phones, we have full time jobs, and you won't find us at the Country Club.
Basically, we are your everyday people who make a priority in our life to travel. Before we met, we both knew major travel was something we wanted to do, but it never seemed obtainable. It was "too expensive", "too far away", or simply had no one in our life that said "we can do this!". We didn't know you could get from New York to Ireland in 5.5 hours for $300. That's literally like going to Vegas, and we did that all the time so WHY NOT! Once we learned that it didn't have to cost thousands, that in reality it could cost as much as a week in Florida, there was no stopping us.
Scroll through our blogs and you'll find tips and tricks on how we keep things affordable. But don't be disappointed from the lack of drone photos and high quality youtube videos, because they AIN'T HERE. A drone wouldn't fit in our Osprey Backpacks anyways.

Here is a few of our recent trips. Click DESTINATIONS for a complete list and to find all the information you need for where you are going!
"It is a big beautiful world. Most of us live and die in the same corner where we were born and never get to see any of it. I don't want to be most of us."
"To live is the rarest thing in the world. Most people exist, that is all."
For anyone who wants the FULL story! We consider them mainly diaries for us, to help document and remember each trip, but they are full of what/what not to do's. Basically, we made the mistakes, so you don't have to.