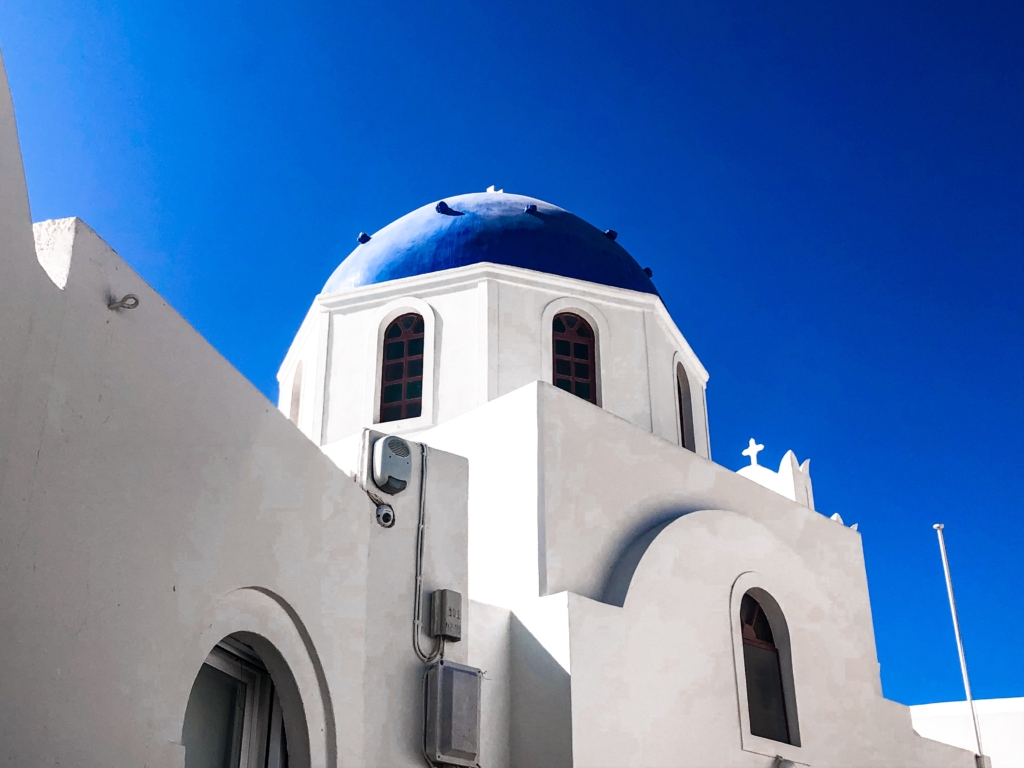 A

hhhhhhh Greece, everyone's dream destination! And mine, at first. I couldn't of been more thrilled when we booked a cruise from Venice, Italy to 4 of the Greek Islands (and Bari!) I did a lot of research on the transportation to and from the cruise, and getting from the airport in Milan to Venice, and things of that nature. I barely skimmed the surface of Greece research. Now, WE HAD AN AMAZING TIME, but there a few things I wish I would have known before going because I would have made some changes. In the end, regardless of how you end up in Greece, the views are some of the best in the entire world and it will be worth it! If you want to cut straight to the chase, skip down the the Santorini portion.
We cruised on Costa Cruise Line out of Venice. Our Stops:
Kefalonia Greece

Santorini Greece

Mykonos Greece

Olympia Greece

Bari Italy
It was our first time on Costa cruises, an Italian Cruise line, and we were pleasently surprised! I'll have a blog post about the differences of Costa and other American Cruises soon. If you are interested in Venice, check out our blog on that city!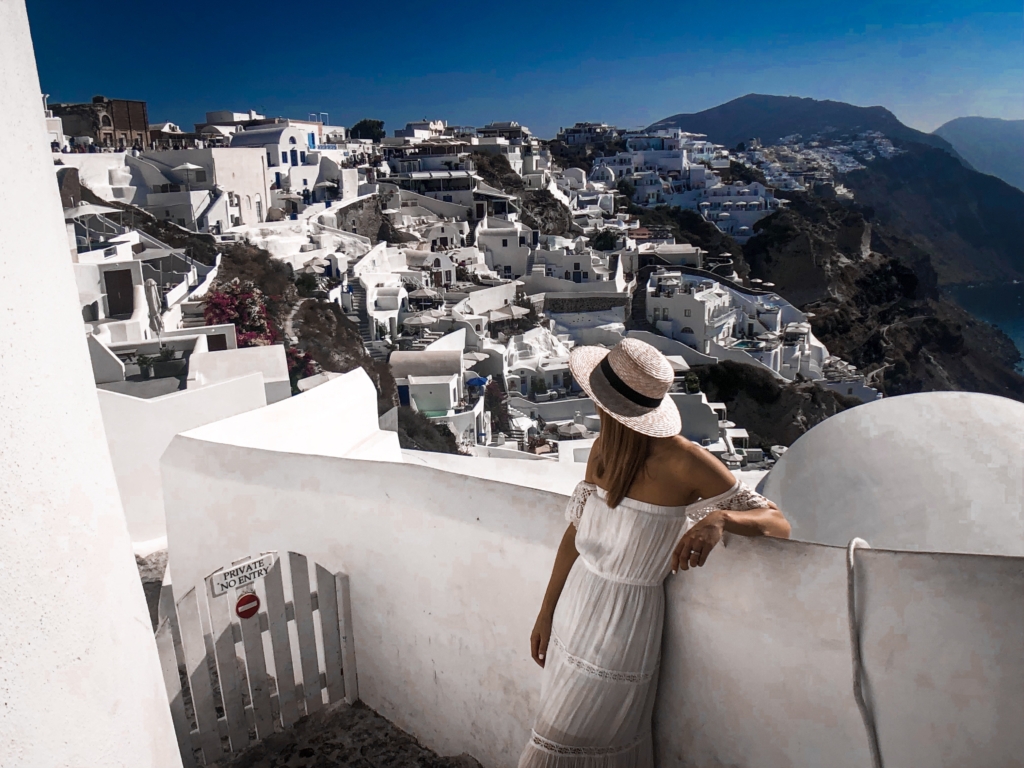 KEFALONIA
W

e were in port for only a half a day and had to be back on board by 1:30pm. We decided to book a tour to see Melissani Lake. Before arriving to Kefalonia I did not know much of it besides it was known for their beaches. I chalked it up to being similar to a "Caribbean port" and was not too excited. After all is said and done, I would definitely go back to Kefalonia and stay for 2-3 days to see relax on the beaches, especially Myrtos Beach. Hands down the most beautiful beach I have ever seen. It seems to be a very laid back Island so plan to just relax the whole time you are there.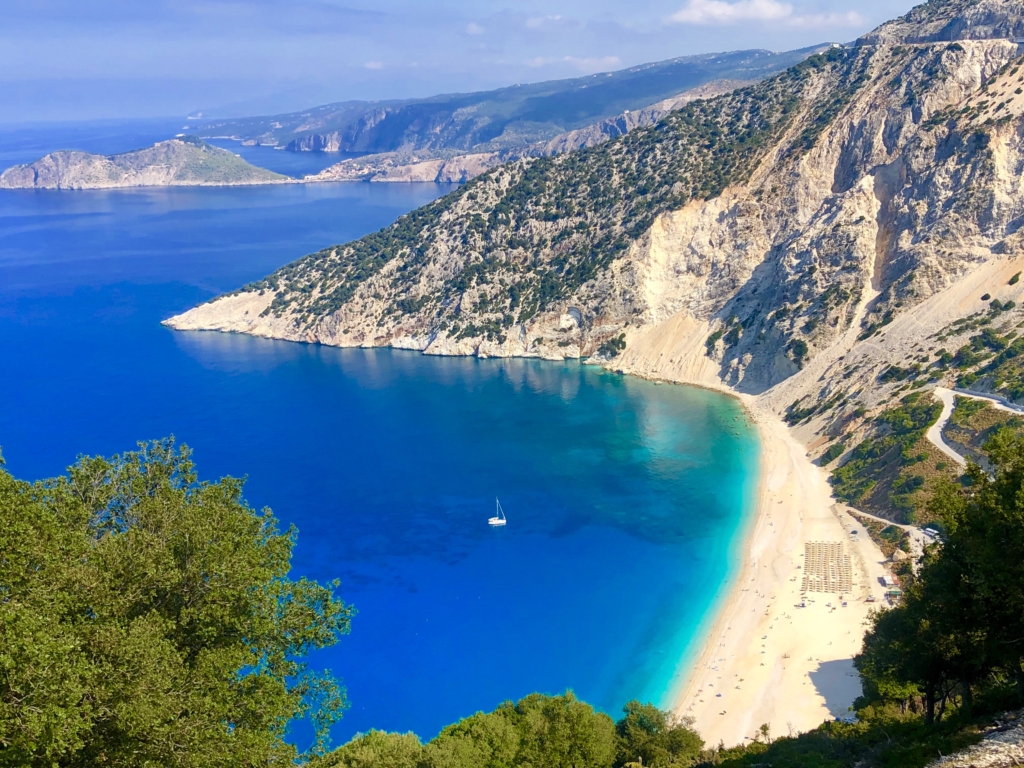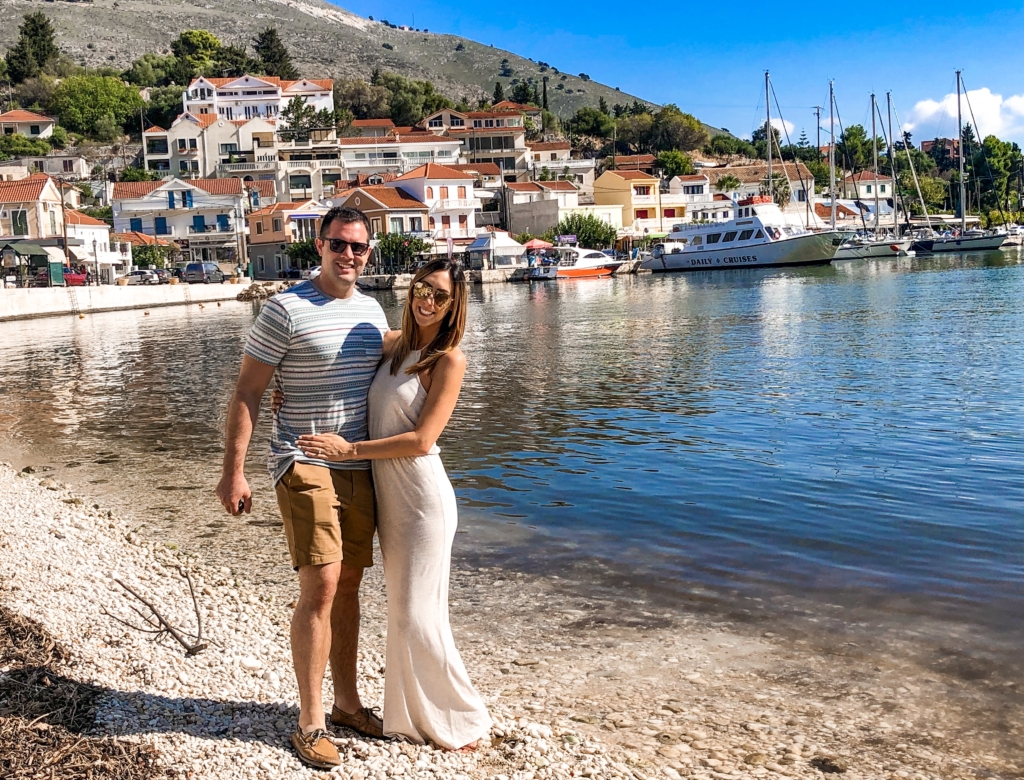 Melissani Lake was beautiful! If you are there for a cruise stop, it will fit your timeline perfectly. It was quite a long wait tho for such a short boat ride. I think the whole thing lasted under 10 minutes. So although it was beautiful it was pretty short. Don't cry if you miss this tour.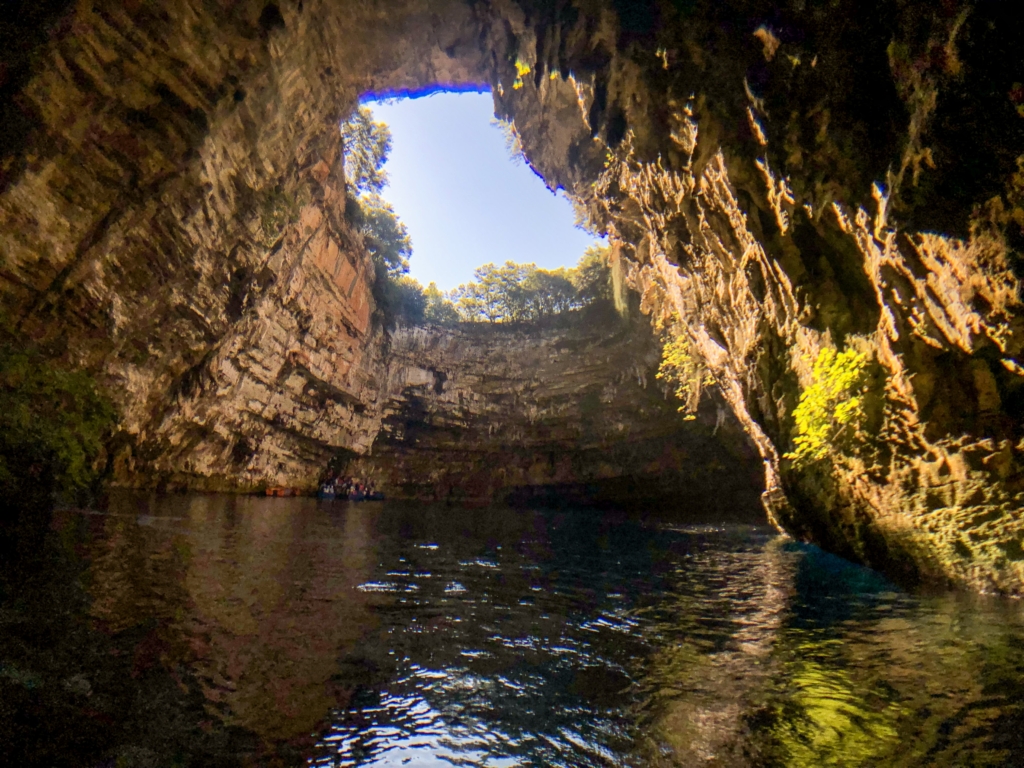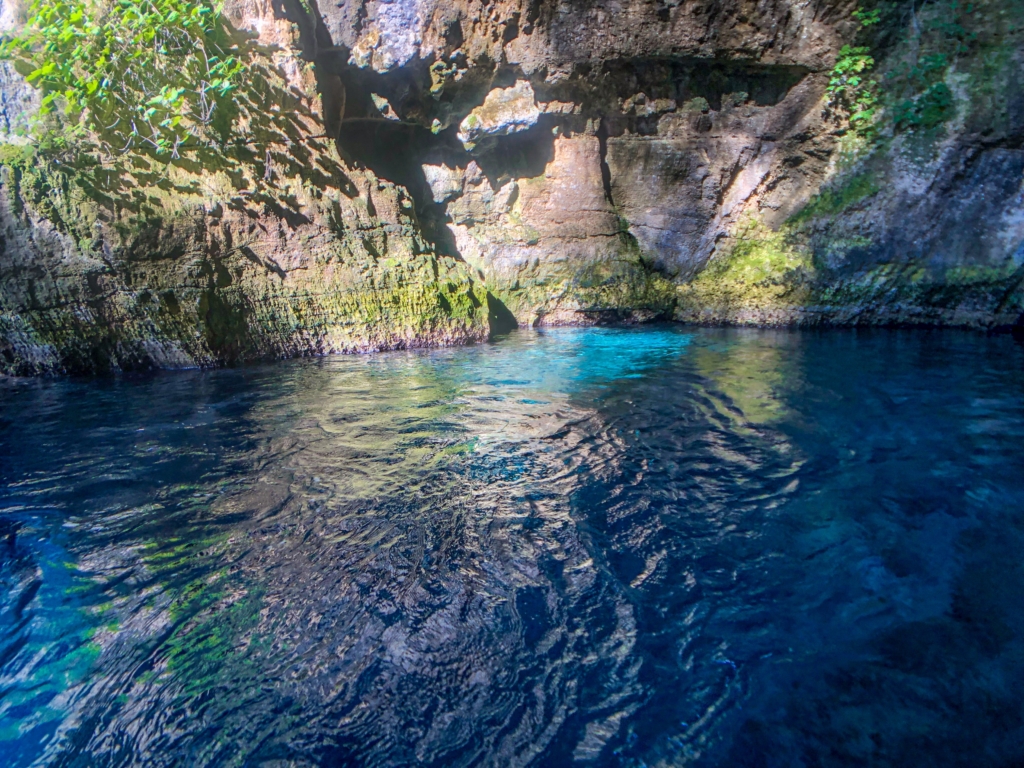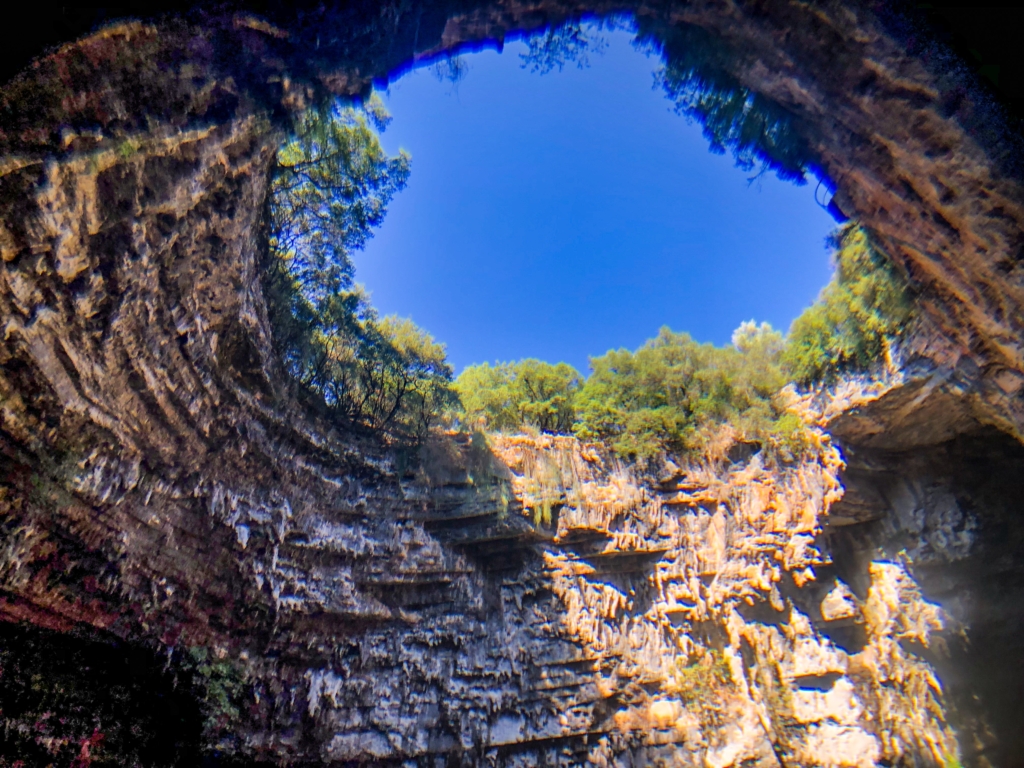 SANTORINI
Y

ES! It really is that amazing of a view in person. BUT, only a small portion of Santorini looks like that! I was completely shocked when we arrived. For starters, I knew that when we arrived we had to take some form of transportation to the top and the real views came from on top the mountain. So right off the bat I thought nothing of it. We decided to take a tour which brought us to the top of Oia (pronouced "ee-ah") and lets us walk around, then transferred us to Fira to explore, which included the price of our cable car back down to re-board our ship. We booked our trip right through Costa cruises, but if you are not on that line we recommend booking through Viator.
Other Transportation options include:
Private transport - Cost Varies.

Cable Car up the mountain in Fira. €6, then bus to Oia €1.80 (Or if you are adventurous you can hike to Oia, about 3 hour hike!)

Donkey Ride. (I do not recommend for the Donkeys sake. I saw them being hit multiple times and I was devastated.)
We were all expecting the ride up the mountain to be scenic and the most beautiful views  but it was NOTHING of the sort. On the ride up I kept thinking, why in the world does everyone love this place so much? How is this one of the dreamiest locations in the world? This is the dream honeymoon destination for so many? Our whole group (Ryan, my In-Laws, and my Sis in law) all sat there dumbfounded and honestly confused. Even though it is an island, only really one side of it is the views you see online. I guess we were just a bit surprised. Here's a bit of what we saw.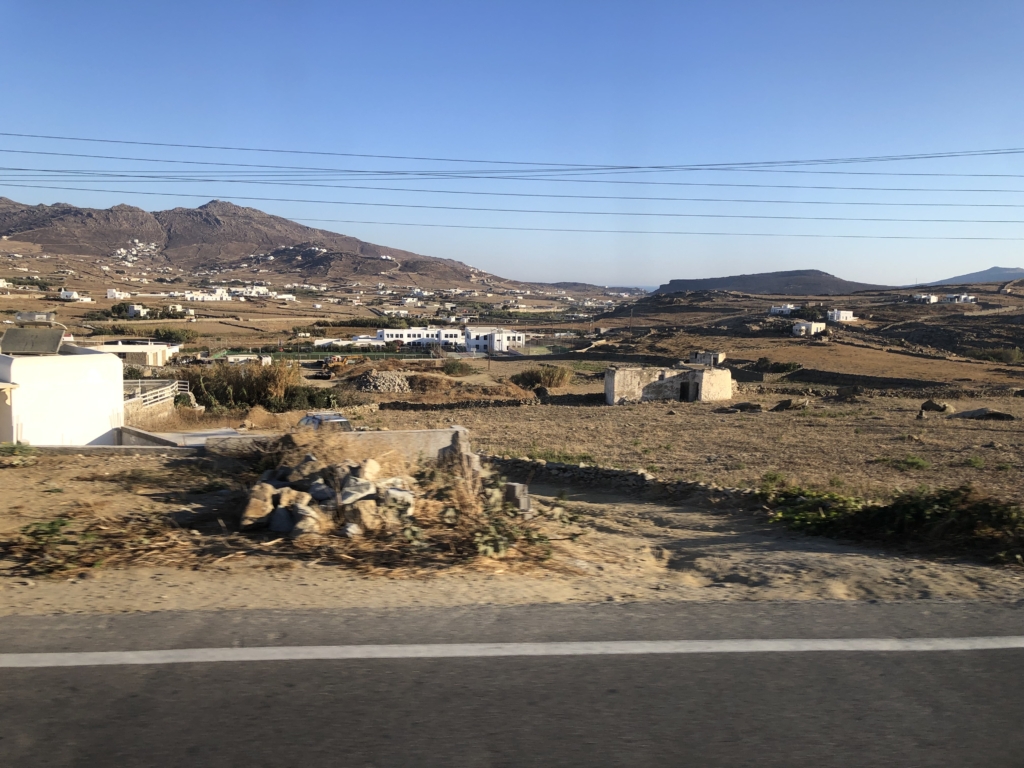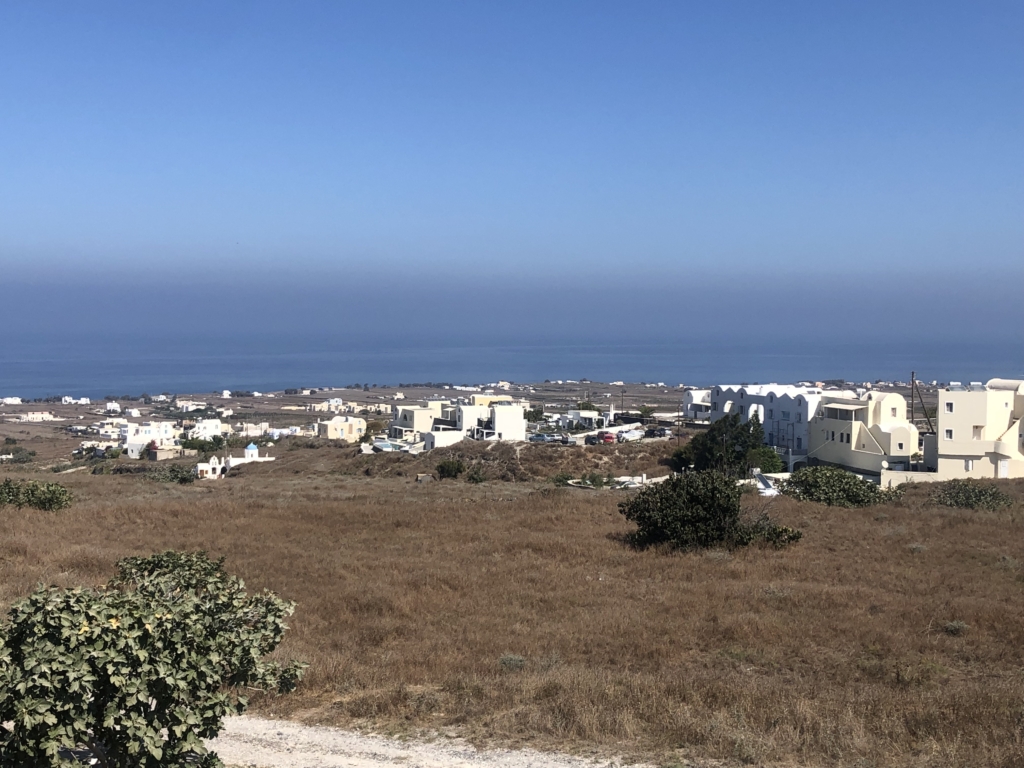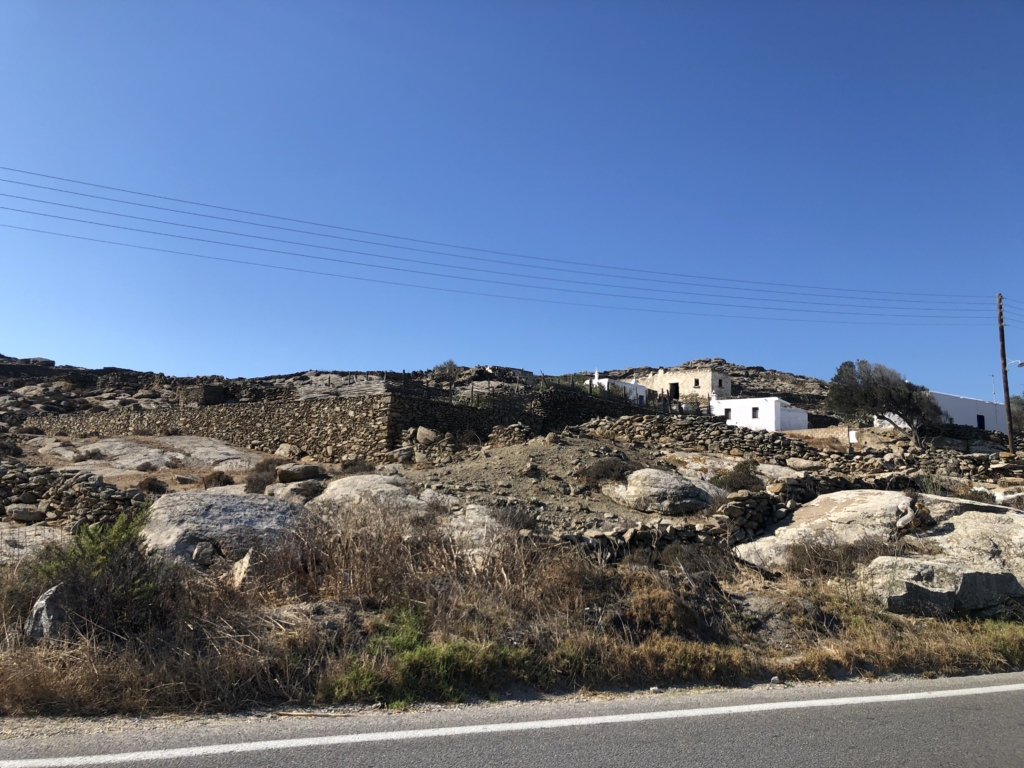 We had just got to Santorini and I was a tad disappointed. We arrived at our stop that had about 20 other coach buses at it and set off on foot for the views everyone posts about on Instagram and Pinterest. A short walk up and we saw the largest crowd of people ever. I pushed through and then saw the view from the top of Oia. It was hands down one of/if not the MOST beautiful view I have ever seen anywhere in the world. I snagged a quick few photos and started to explore more. I didn't get far. The amount of people in the small section of Oia was UNBEARABLE. Not to mention it was hot as heck out, even tho it was fall. Think of being at a concert, in the lawn seats of a sold out concert. Or a packed bar/club and trying to walk through it. Girls know, you like grab hands and make a train to get though the crowds. That was every inch of Oia. I was so upset to be honest. It really was the most amazing view but the amount of tourists made it not even worth it. We made it less than 10 minutes and Ryan spotted a restaurant with a roof top that said 360 degree view. Sold. We went solely to escape the crowds and it was the best decision of the entire trip. I'm talking one of the best meals of my LIFE. I tried both Ryan and my SIL Randi's food  and they were all to die for. If you are ever in Santorini this is a MUST MUST MUST MUST. Also, the views were amazing!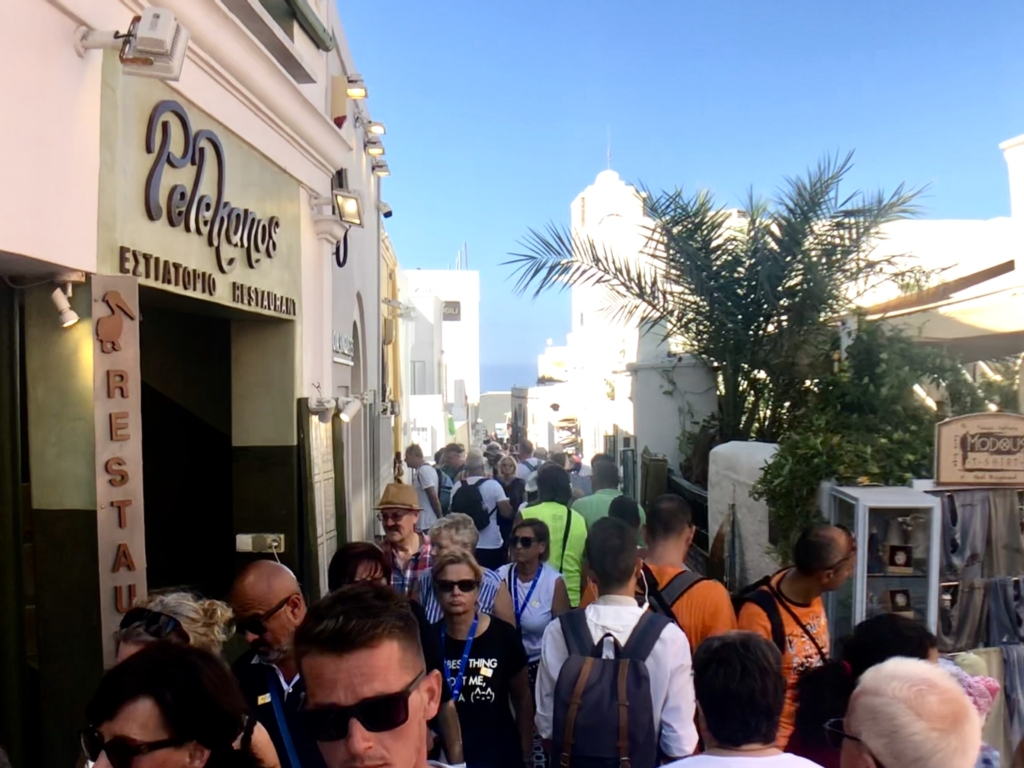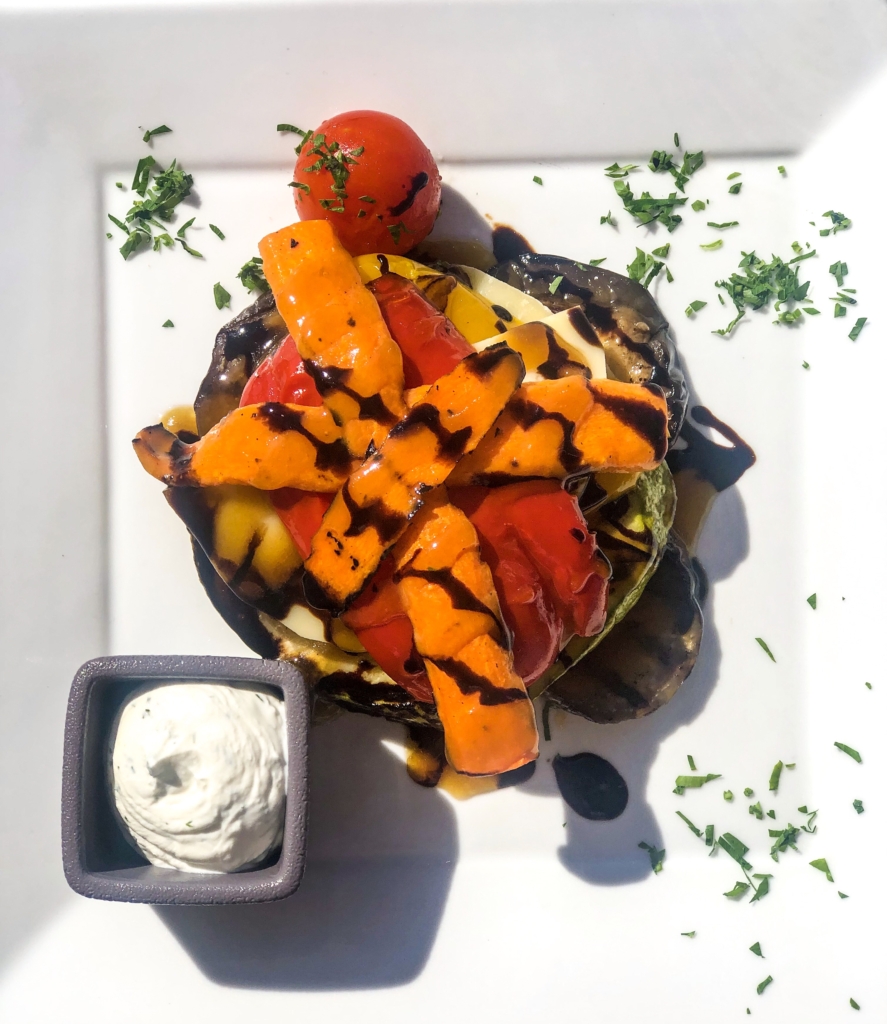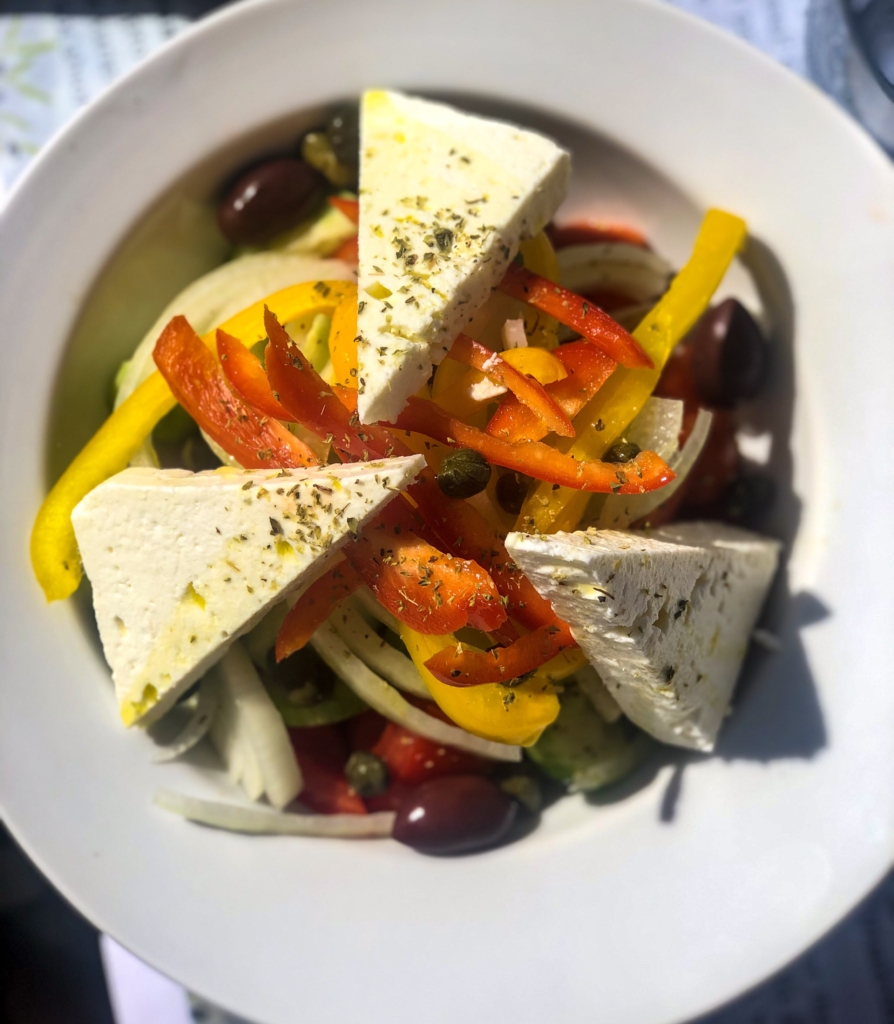 With a new found happiness after my meal, I was able to grab a few photos from Oia. There were many staircases blocked off that lead down to hotels lower on the mountain, I assume that is where most of these Oia photos are taken. From guest actually on the island and at their hotels in peace and not fighting the madness on top. After a lot of patience and waiting and waiting for a small break in the walking people I snagged some shots and was able to crop out people from others.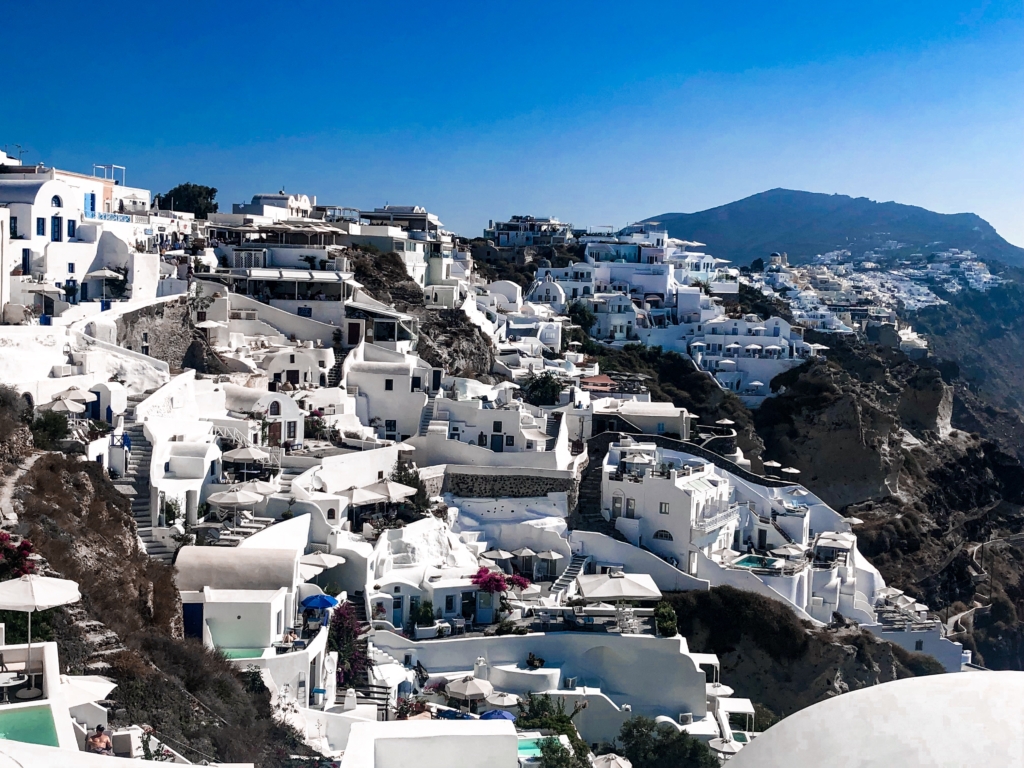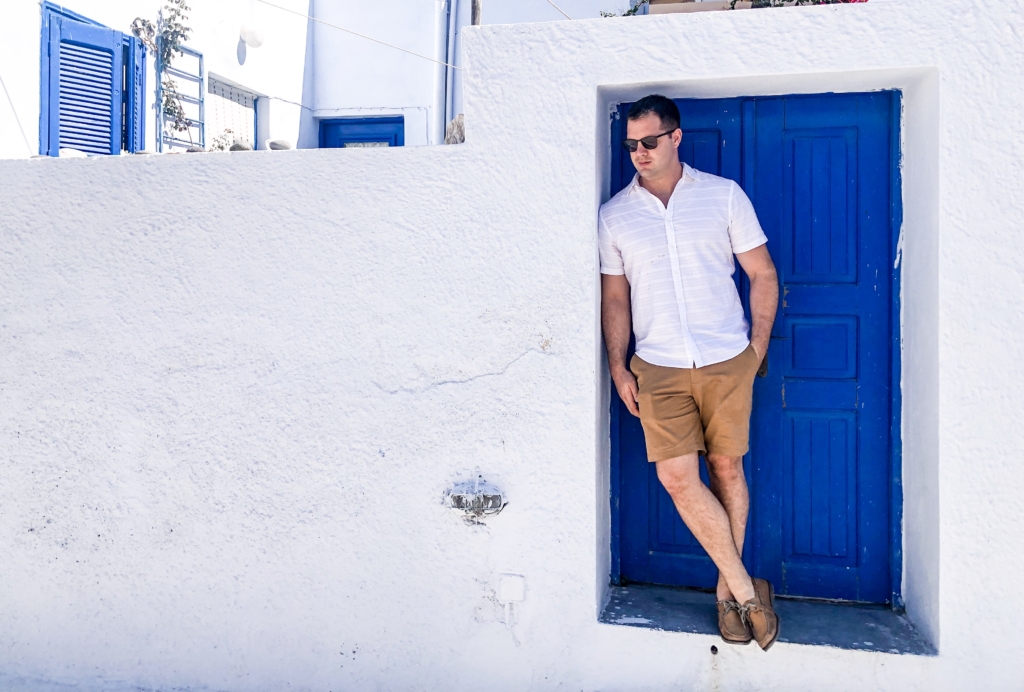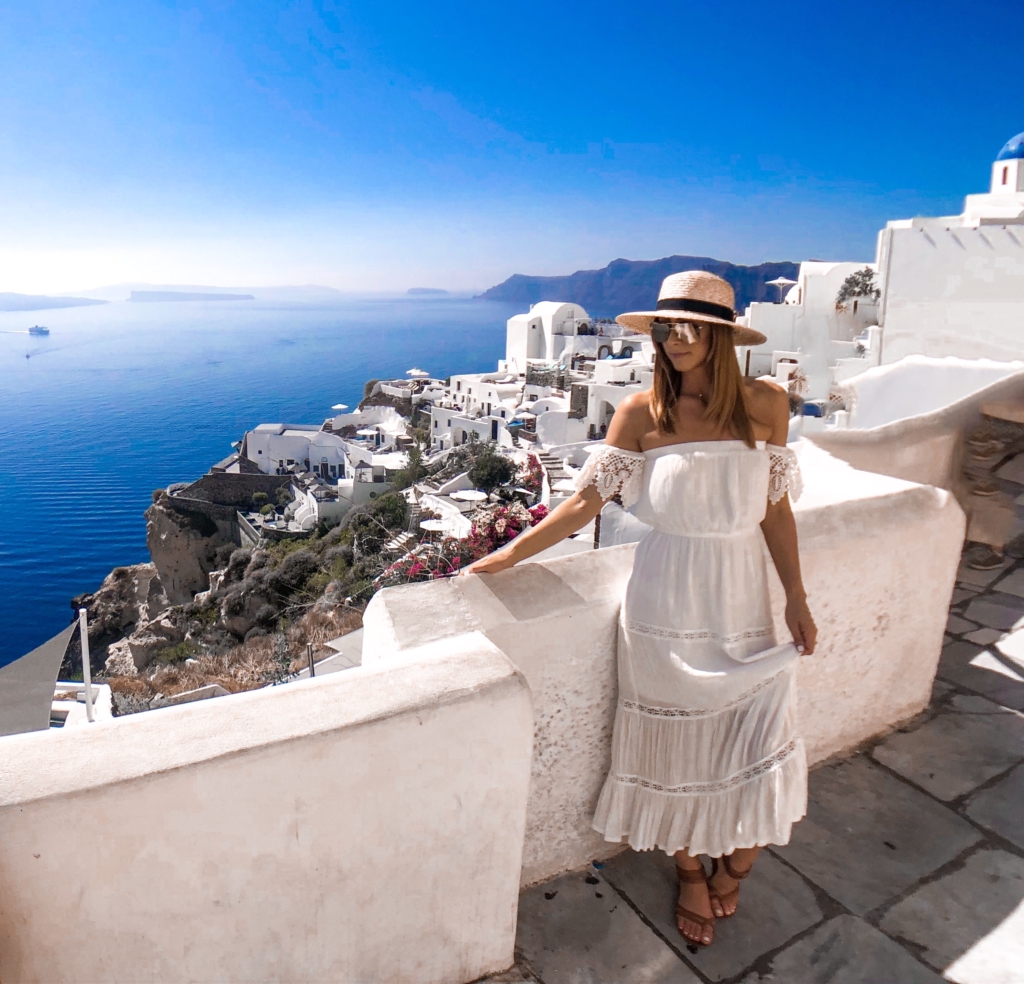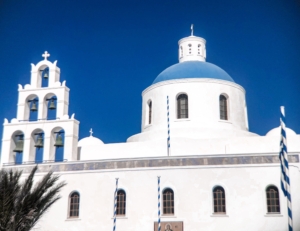 Please don't let the photos fool you tho, it was near impossible to get the relaxing Santorini photos you see online while on a cruise stop. Those photos are for sure cropped and zommed in, as are mine. I can not express the pure madness of the island due to the amount of people. Here's real life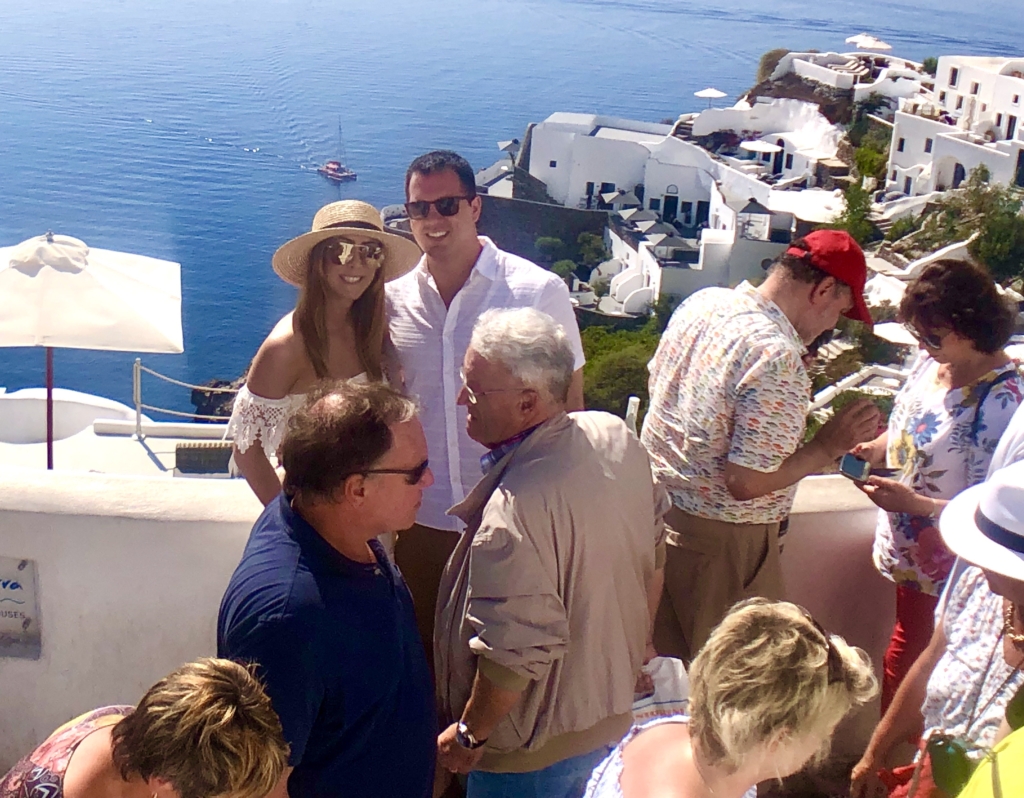 At this point I did not know what to expect when heading to Fira. I was however pleasantly surprised. It was no where near as crowded at Oia. And especially after one of the 3 cruise ships left around 2pm, it was easy to find alone time. Everyone says Oia is the place to stay when in Santorini, but don't write off Fira. It was nice to finally walk around and not see people, we separated from the crowds and when down streets and staircases to purposely get away from the crowd. Although the walk back up all those stairs was harder than leg day, it was worth it.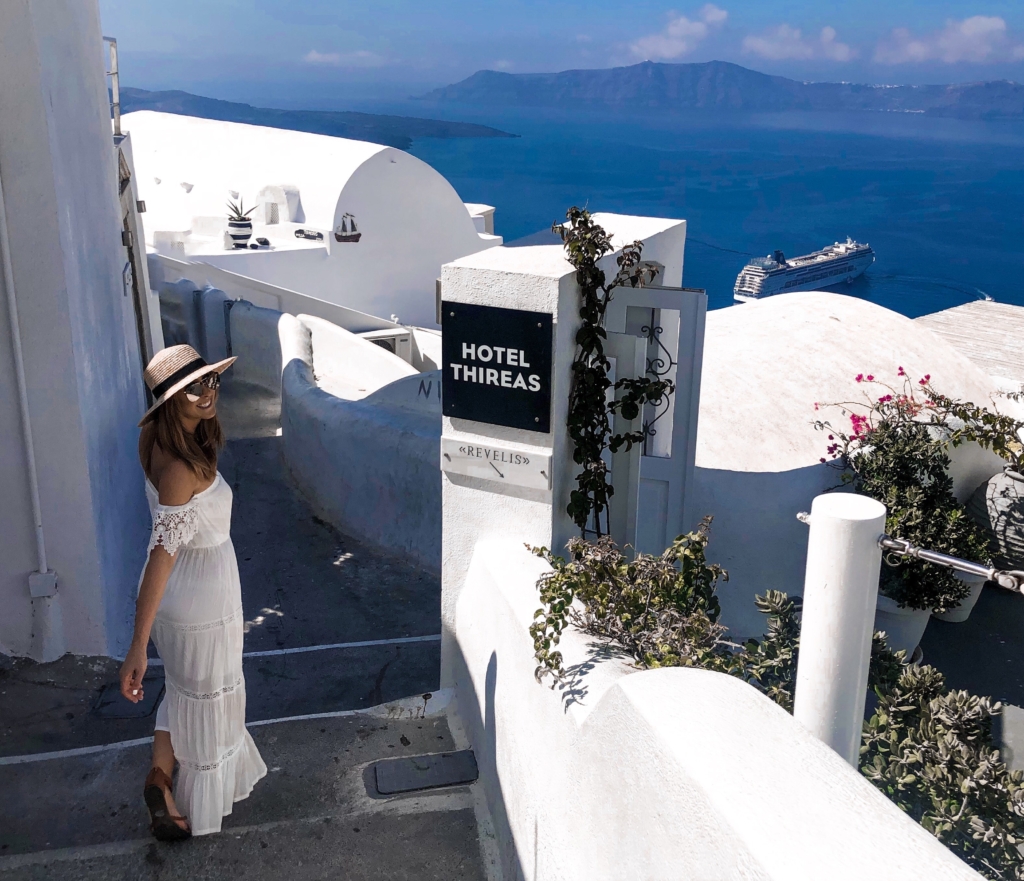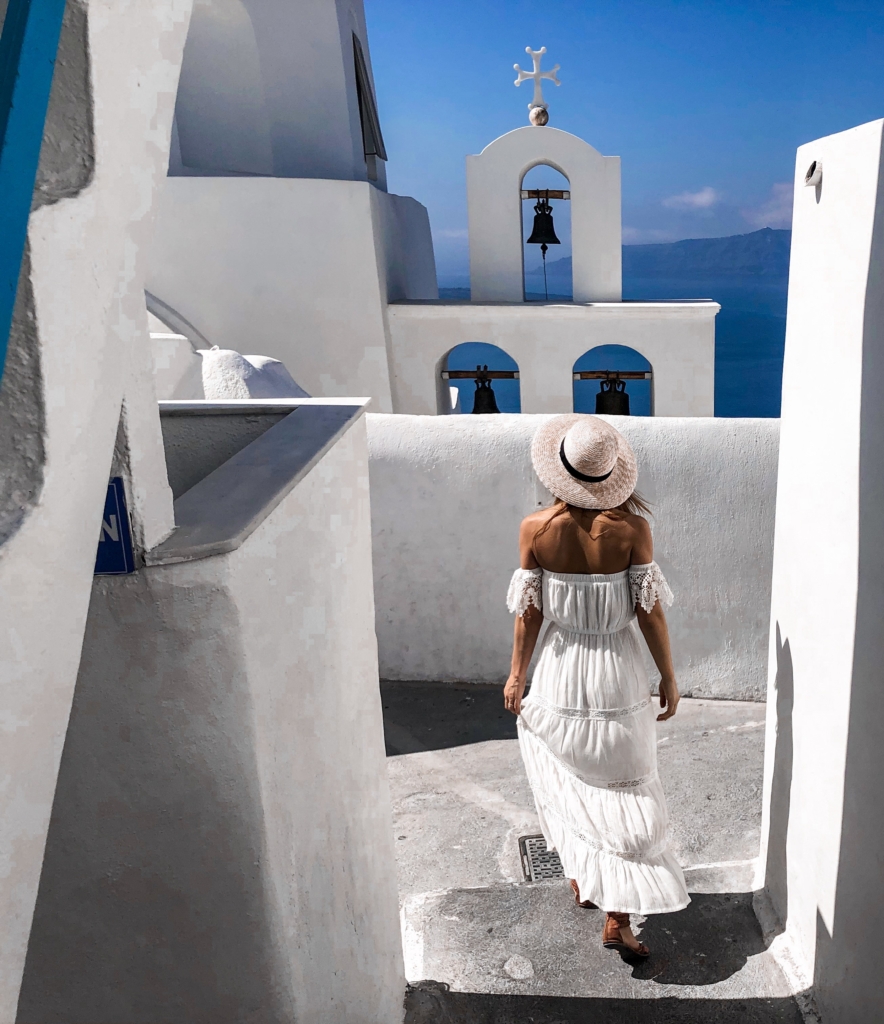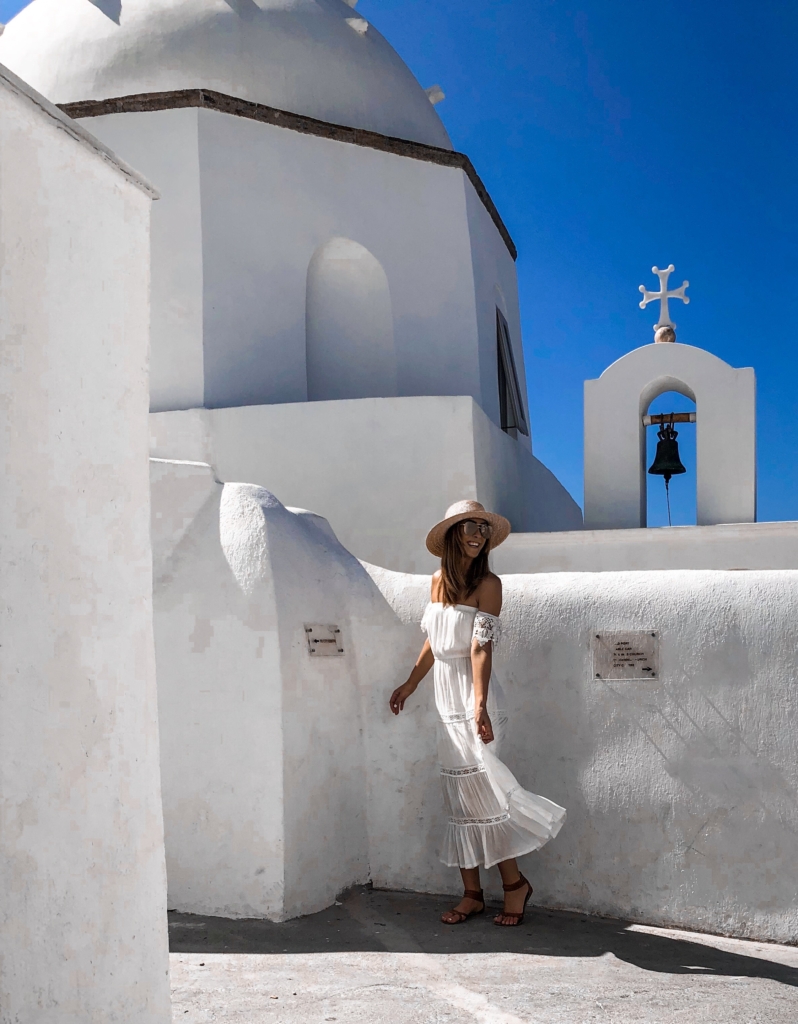 Depending when you want to head back down the mountain, make sure you give yourself time for the cable car. My in-laws stood in line for 2 hours to get on. Later to find out it was so busy because one of the cruise ships was leaving port around that time and they were caught in the mix. When we went down it, it was about a 5 minute wait. The cable cars hold about 5-6 people and take less than 5 minutes to get down the mountain. Thankfully its not much longer because it is not the best for those who get motion sickness!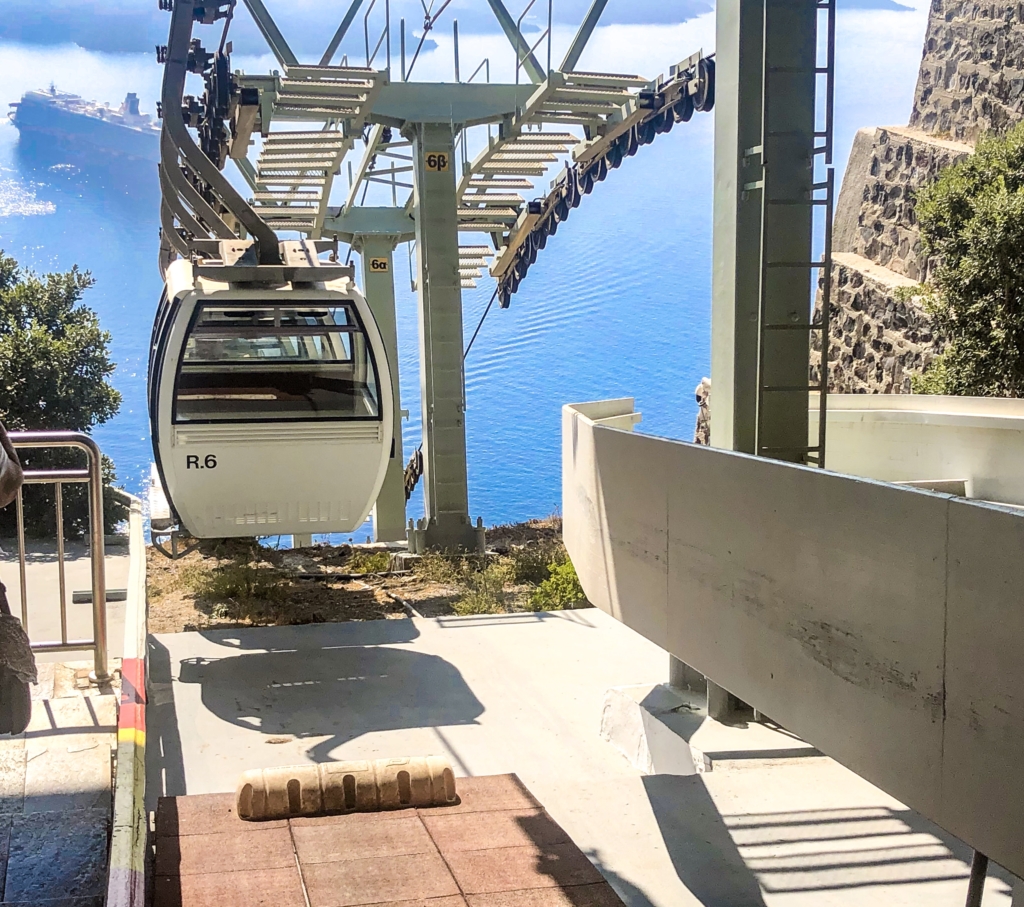 Here's our end thoughts on Santorini:
Go, but not on a Cruise! This is a spot we will for sure be back to, but a cruise is not the right way to do it. We were at port from roughly 8am-7pm. There were 3 other ships there at the same time. One of the cruises left  around lunch time and that cleared Fira out a bunch and made the cable car line down to basically nothing. Santorini has started to limit how many cruises can be on the Island at a time, due to over crowding. As of 2019 they dropped the numbed of cruisers down to 8,000 at a time, down from 15,000, then 12,000. Word is they are trying to drop the number even lower. That seriously needs to happen because if I was there when only 8,000 other cruisers were, I couldn't imagine 15,000! We will eventually go again and when we do we will stay a few days on the Island at a hotel in Oia that over looks the water. In Oia, there were many staircases blocked off that you could not walk down leading to the hotels, I assume most guest that stay on the Island hang by their hotel until after the cruises leave port and only then venture up to the top. Also, then you would have time to explore the island by atv, do wine tours, visit the volcano, take a boat ride, ect. That is for sure what I would recommend.
MUST KNOW SANTORINI FACTS:
Stairs galore! For those with trouble walking a lot of stairs, this would be next to impossible.

The tourist season is between late April and early November.

Not party time. This is more of a romantic honeymooners island, if you are looking for the party at night, it is not here. Head to Mykonos.

Don't ride the Donkeys. They are known for animal abuse.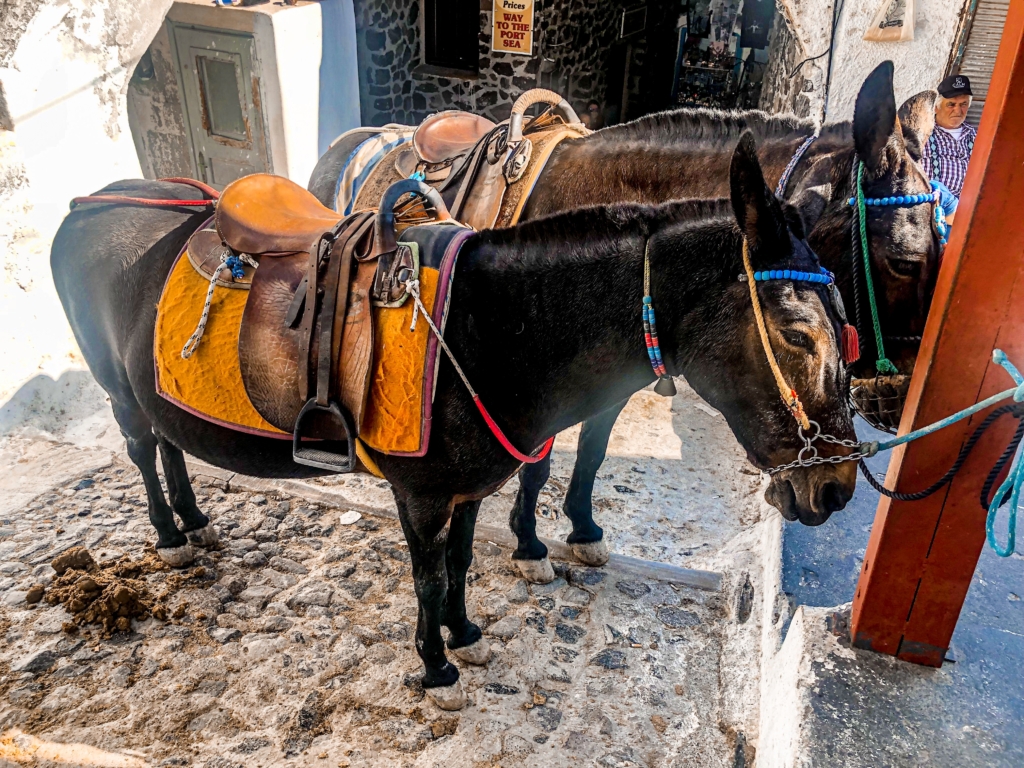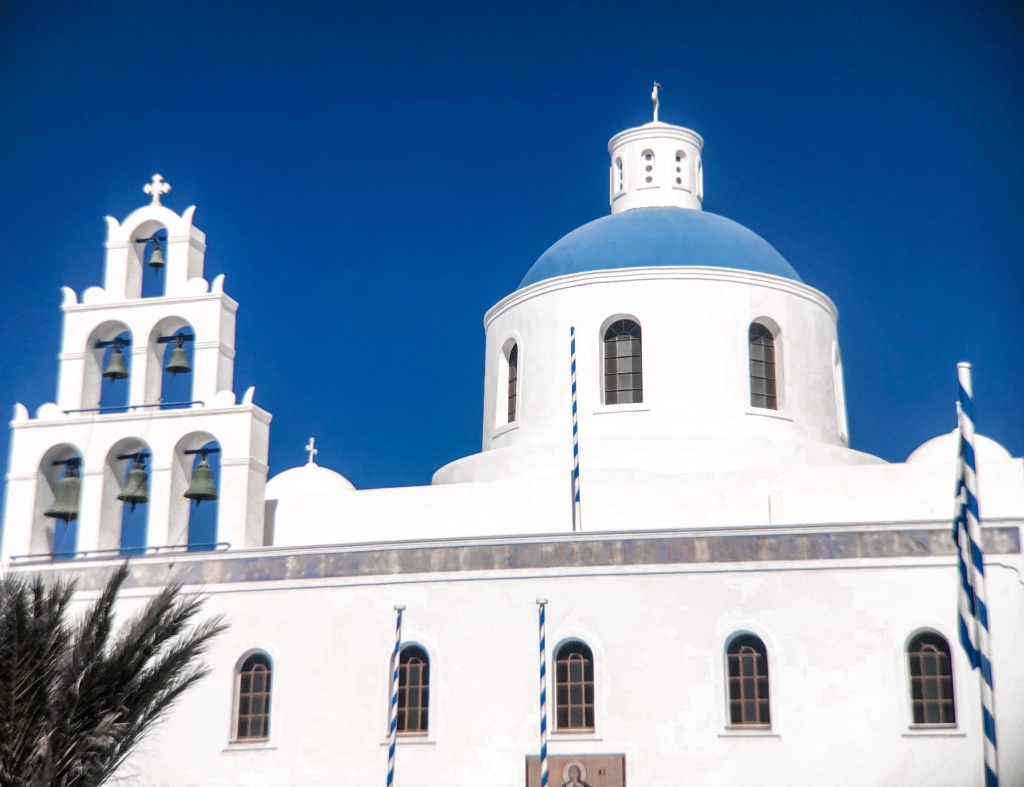 MYKONOS
L

ike the other stops, we took a tour when we arrived to the island. (I'm usually not a tour person but the cruise had an incredible package deal) We were going to a beach for 4 hours to relaxed before being dropped in town to explore for the rest of the time. It was super warm for it being fall so we grabbed out suits and were excited to relax. Let me tell you Costa Cruise dropped the ball on this one. It was awful. Just like Santorini, the drive there looked like a desert with a few white buildings scattered about. The beach looked like one you'd find on a lake in NY. It wasn't even sand it was rocks, which was not the end of the world but just was not what we were expecting at all. Not to mention nowhere in the description of the tour did it say to bring a towel and the beach chairs were €15 each! Also, the jet skis and other rentals were closed for the season. To make matters worse this beach was in the middle of nowhere with nowhere to go. Randi and I gave it our best effort and laid down while Ryan was instantly done, refused to sit down, and walked to the one and only small hotel across the street to sit in the shade and find WIFI. 15 minutes later, Randi and I just couldn't do it anymore and decided to have the small hotel call us a taxi. So far this was just not what we had envisions from seeing photos online! Once our taxi dropped us in town and we started to walk around we finally found the magic of Mykonos! The streets were busy but beautiful, and nowhere near as busy as Santorini. The windmills and restaurants by the water were amazing. We were happy we did not waste half our day at that dumb beach.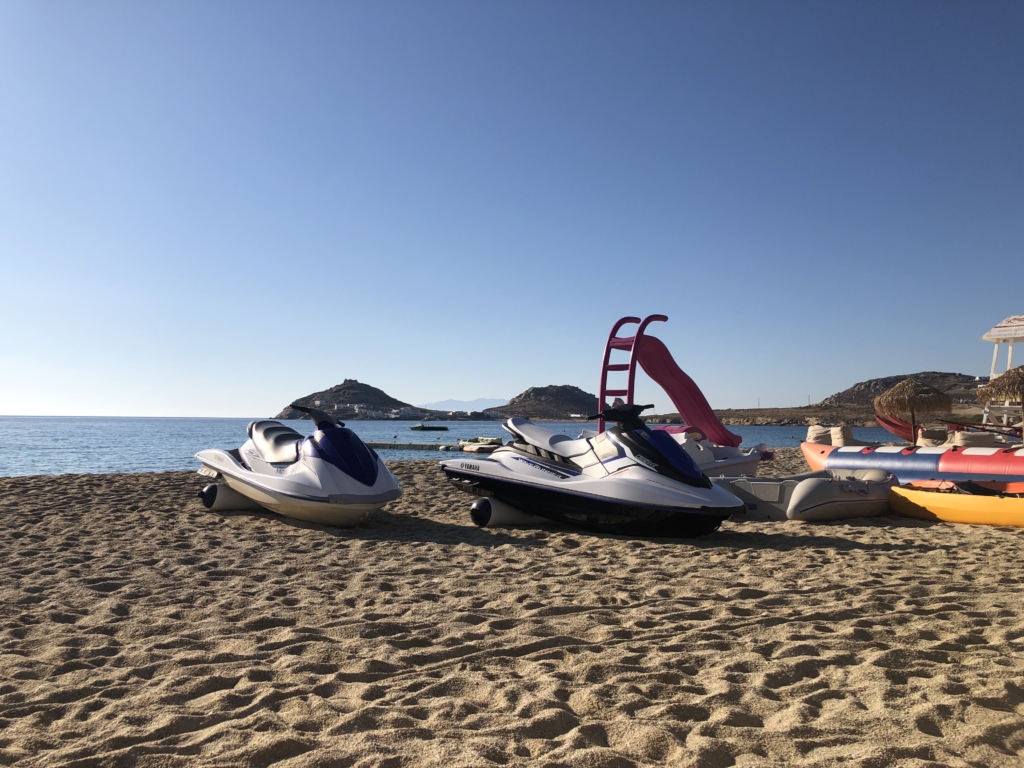 The Shopping: So much of it! A lot of higher end stores, I'm sure the rich folk love this island! They still had affordable stuff for the average Joe tho. They also have the COOLEST home decor things! I saw the best light fixtures I wish I could have gotten them home....or afforded them to begin with, but whatever lol.
Restaurants: The food was great but the decor in restaurants were the best. It seemed that every restaurant was so unique, I was loving it.
Our favorites: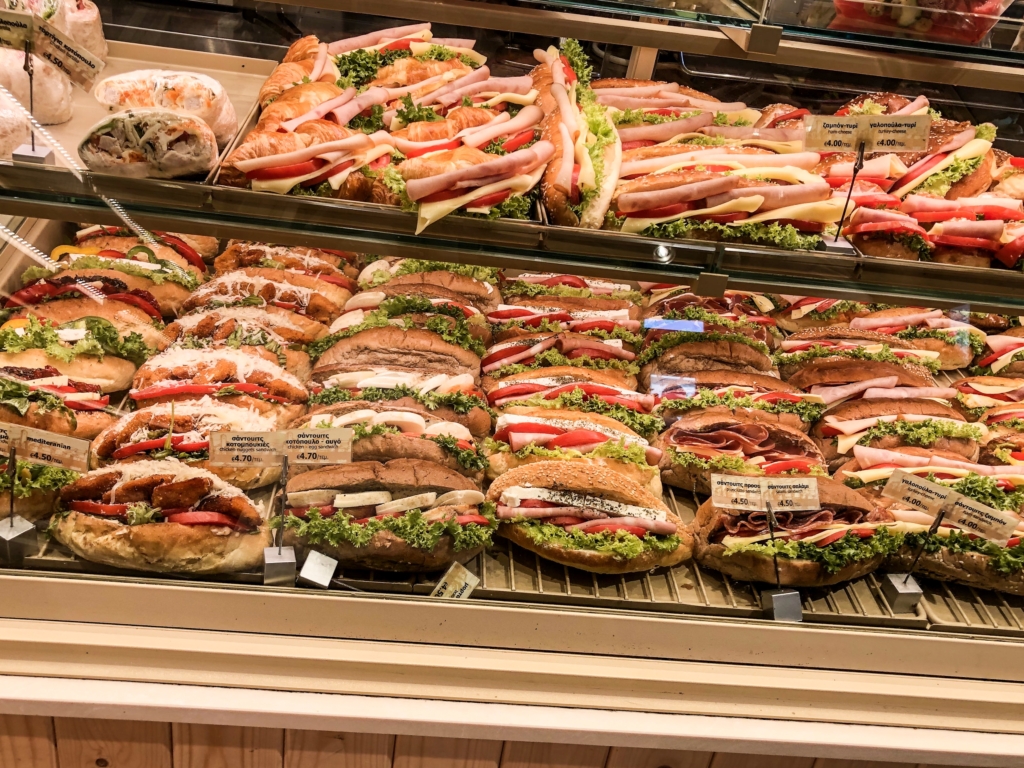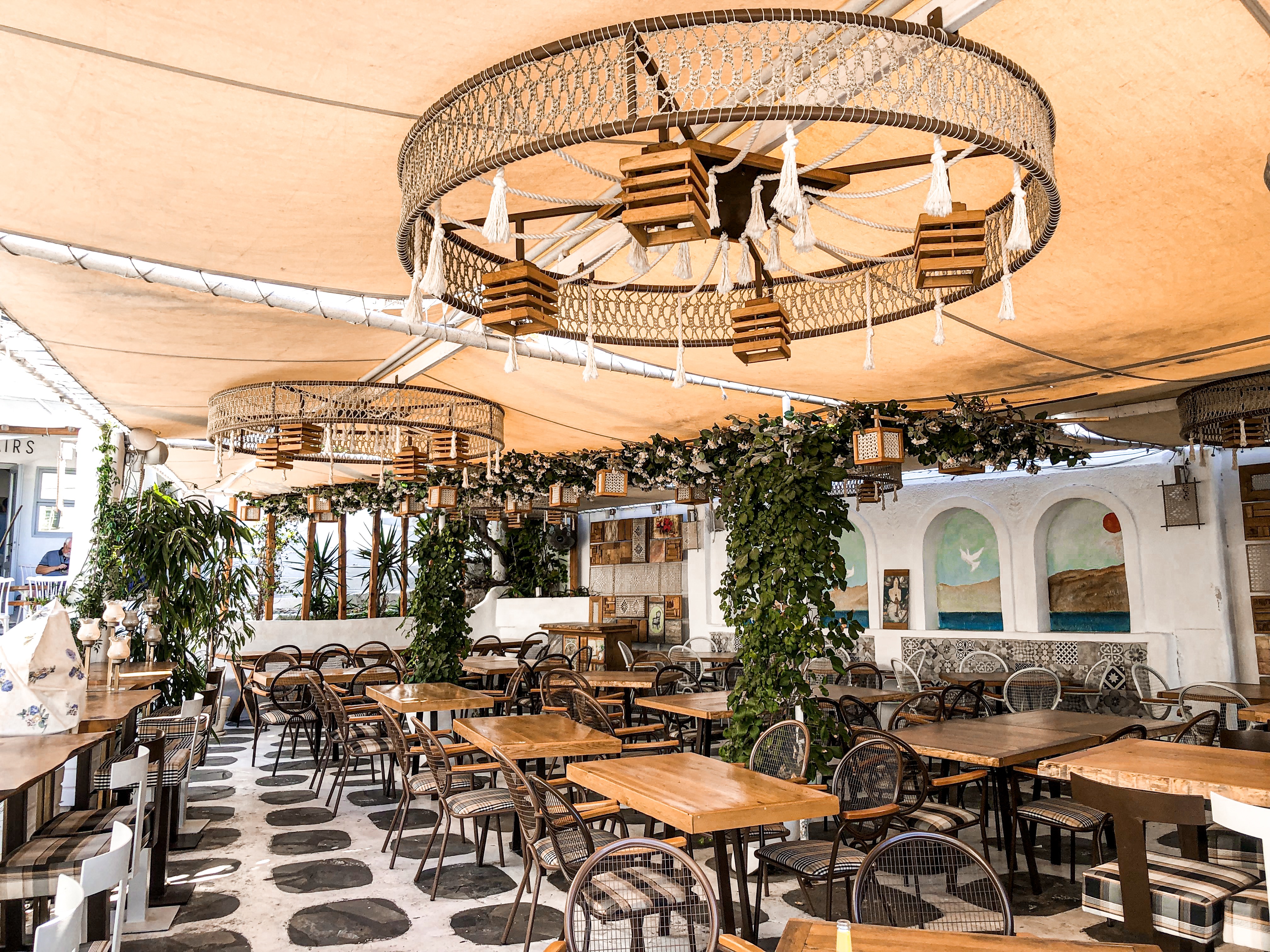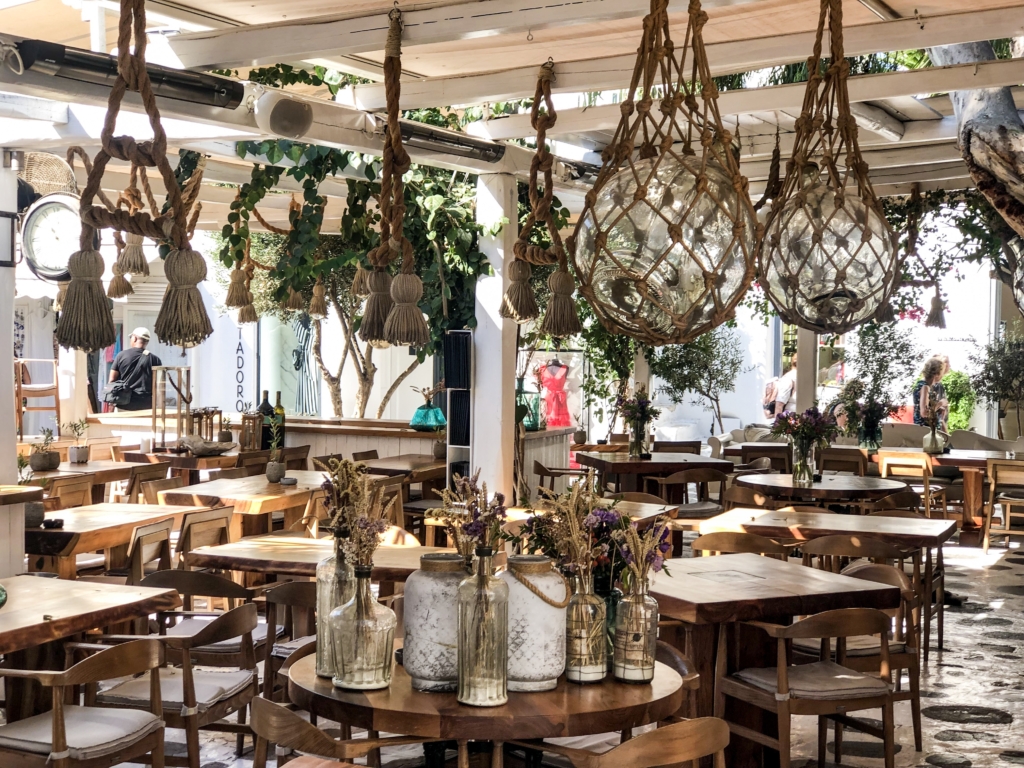 PartyPartyy: Mykonos is know as the party Island! Another reason I would recommend not doing a cruise to Greece and just staying on the Islands instead. We were out of the port by around 7pm and the restaurants were just starting to turn up their music and fill up. By grabbing a few drinks at Katerina's we could see how much fun and how lively it would be at night. I was sad to leave without getting the full experience. We'll be back!
Photos: Whether you are a photographer or you're doing it for the gram, this is literally the place for you. Every street, every corner, is the coolest shot. I did what I could, but someone with a legit camera, some skills, and not just an iPhone could do some serious damage here!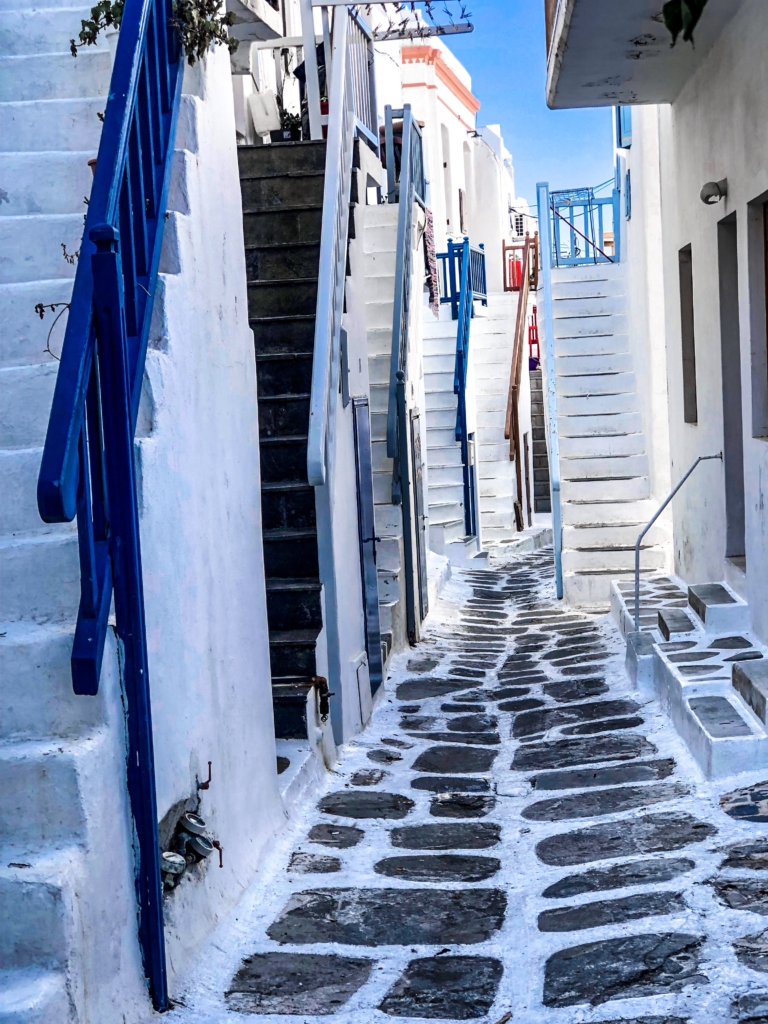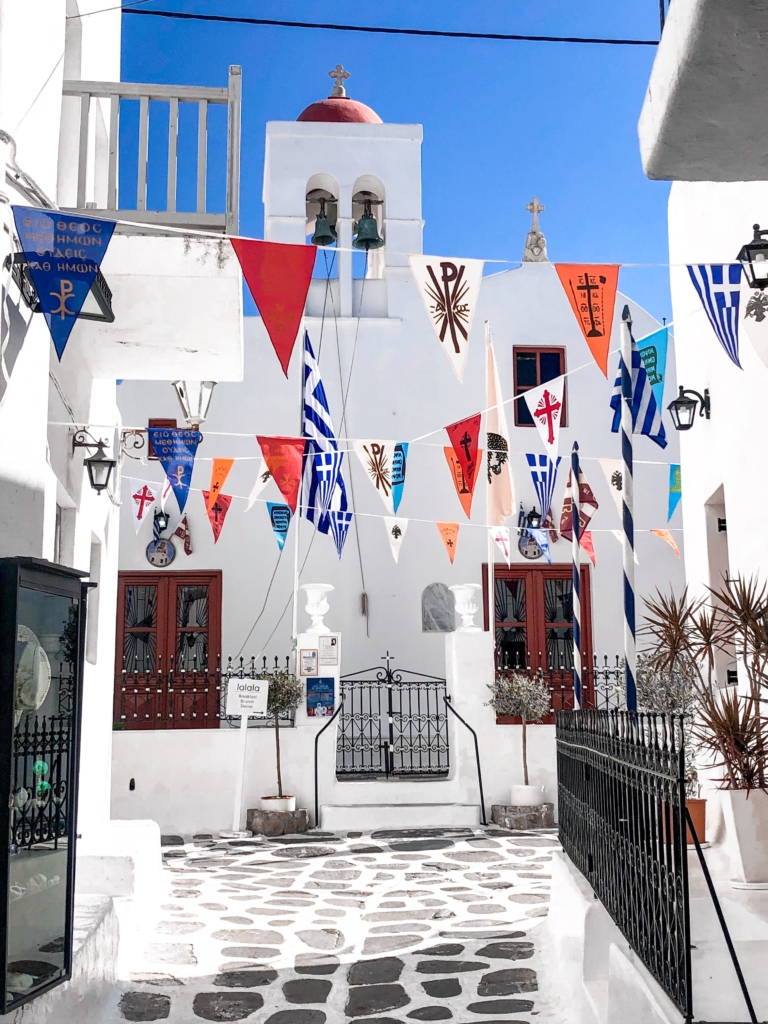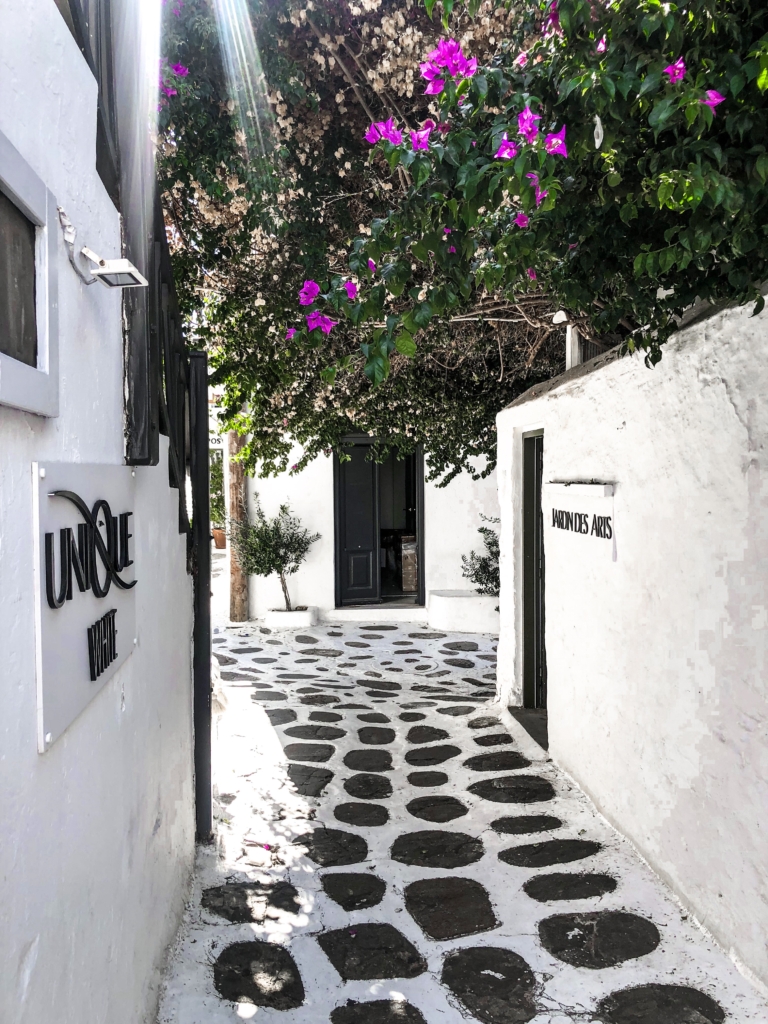 You won't be able to miss the windmills while in Mykonos! Although they are no longer in use, they are a symbol of the Island. Also the view by them is incredible.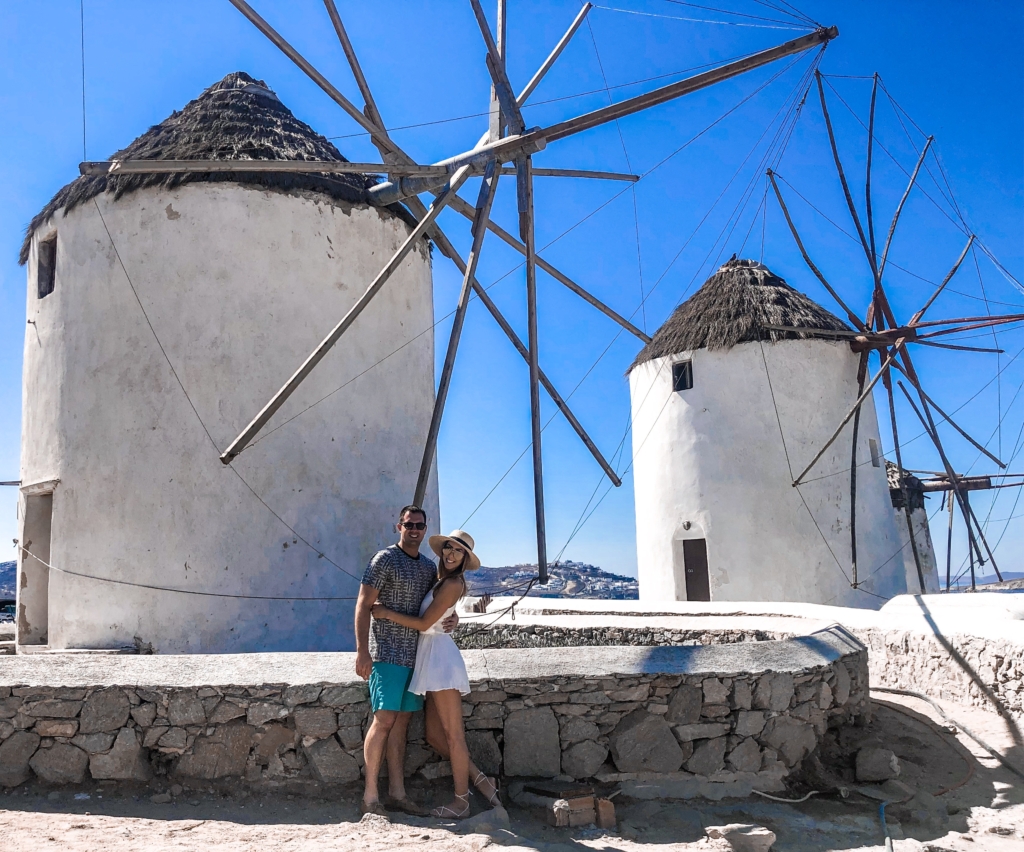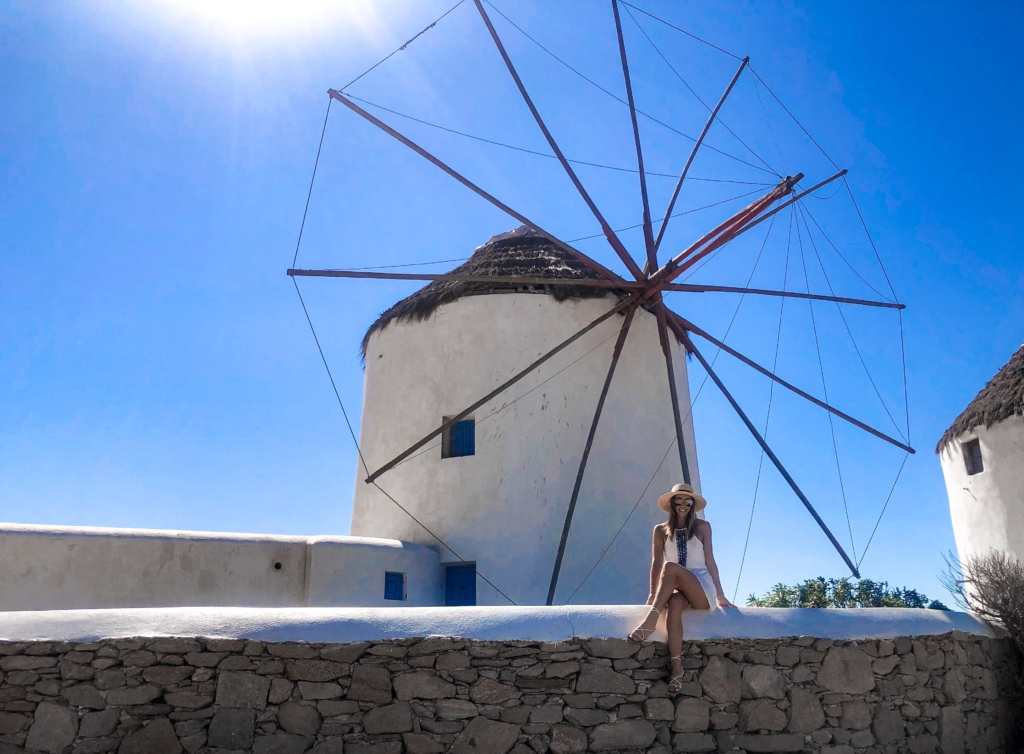 OLYMPIA
T

his is somewhere on my must go list where we were looking at cruises and cruise stops. I am a huge fan of the summer Olympics. Mainly gymnastics, but the whole thing in general is something I have been in awe of since the '96 Olympics when USA Gymnastics won their first team gold. I used to watch that VCR tape every day after school for years. Here is where the first Olympic games were held....I was going to get to the Olympics one way or another haha! It ended up being a cool place to say you were at, and just to know you were in the spot where it all begin. Other than that, it was visually just okay. I am glad I did it, but also glad it was a cruise stop and I didn't travel all the way to the Island just for that. Although I am obsessed with the Olympics, I would compare this to a not as cool Pompeii.
Gyros at Mythos Restaurant: Before climbing back onto the tour bus, we grabbed a quick Veggie Gyro just to fight off the bottomless stomach caused by our previous night of drinking. They were AMAZING! If you ever end up here, grab one!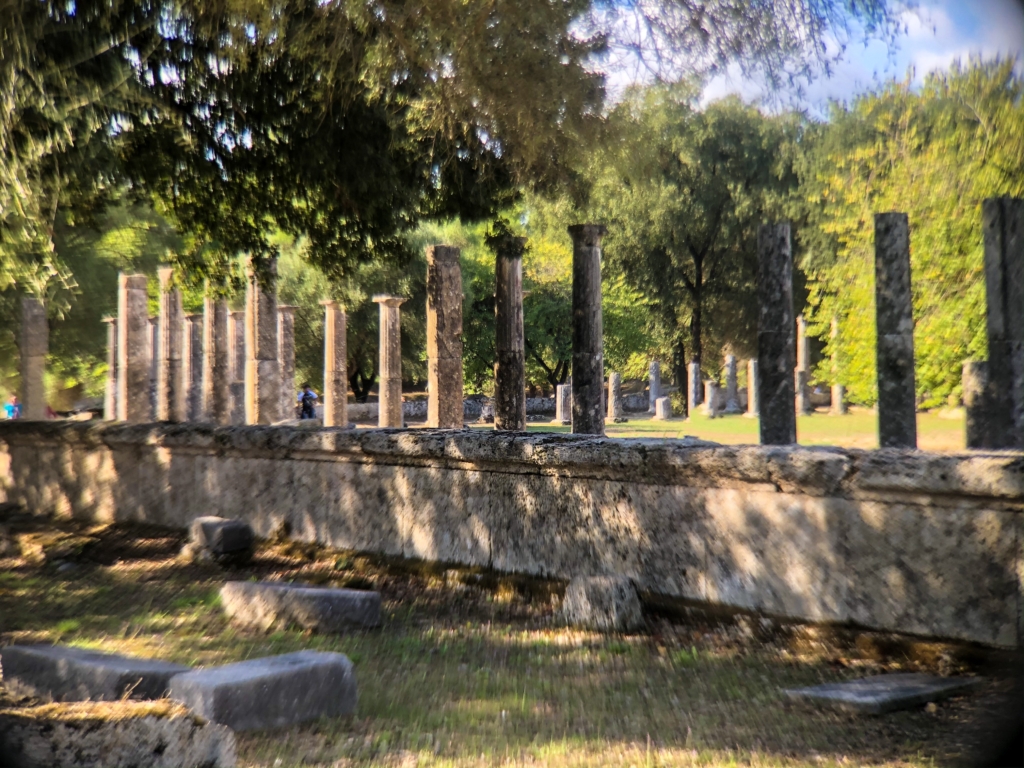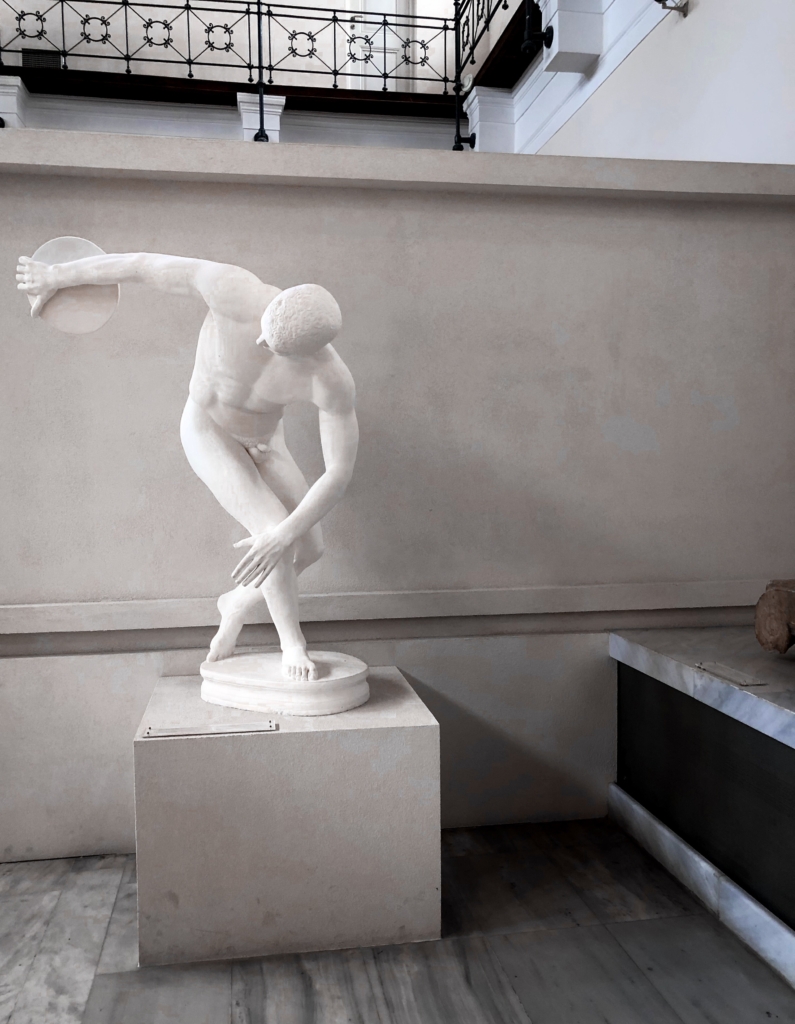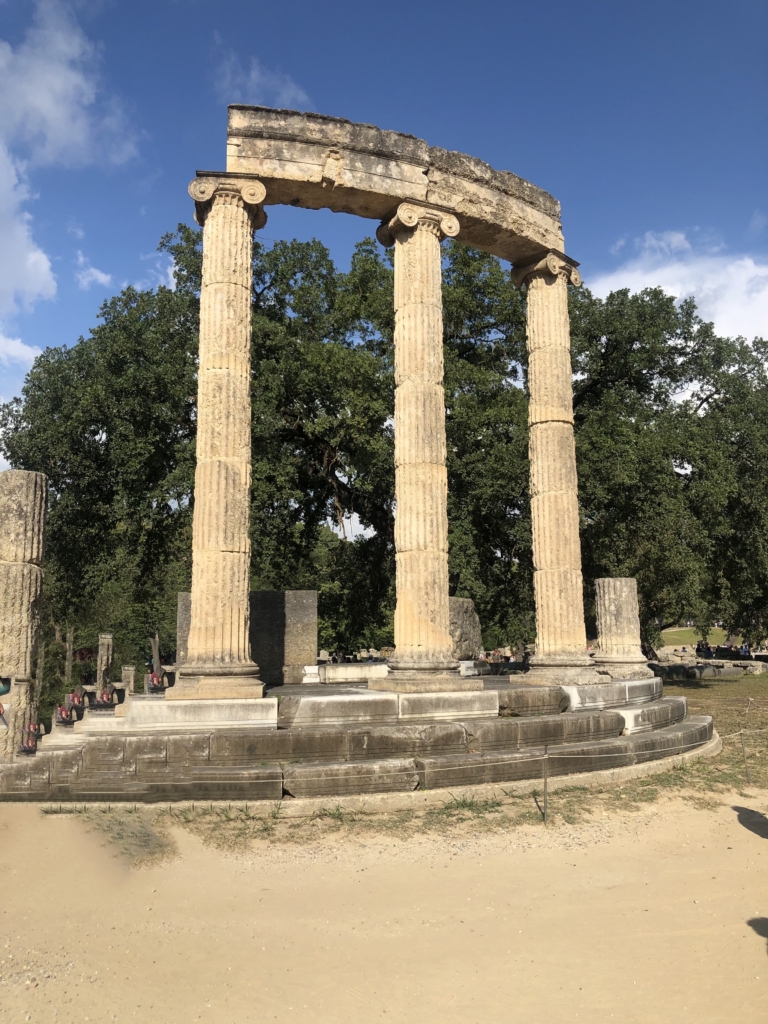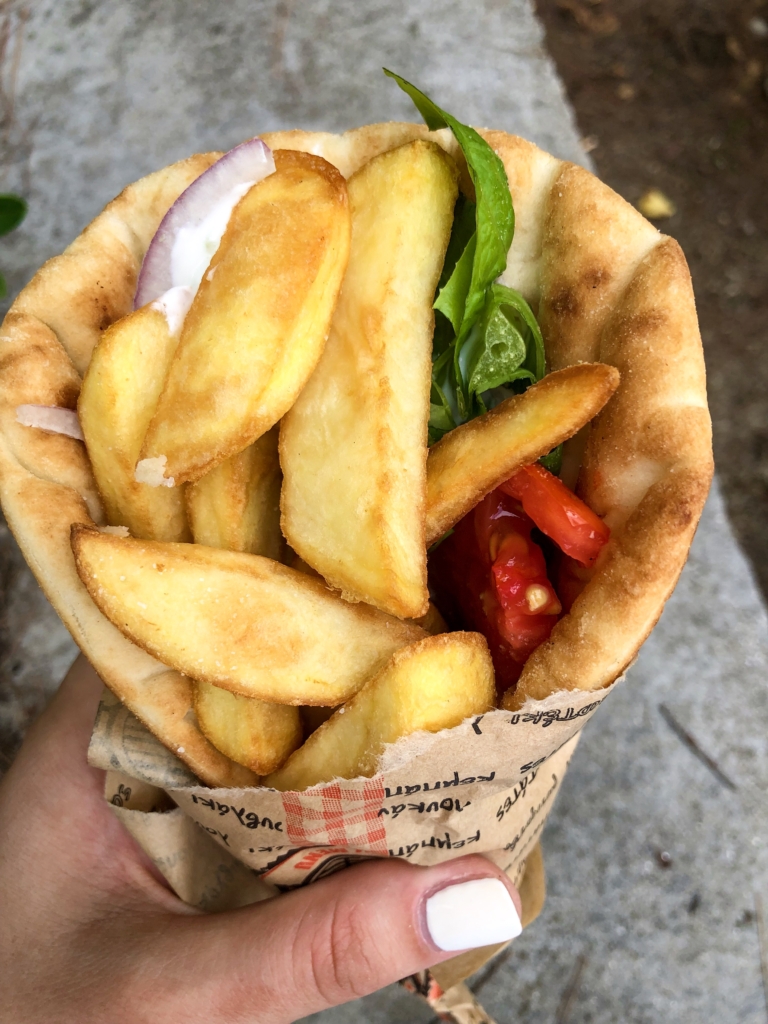 BARI ITALY
A

gain, we did a tour. When you arrive at the port you have to take a bus no matter where you go due to the port being very industrial. It worked out that we did a tour because it saved us a bus ride we would have done regardless. It went to both "old and new city" of Bari. It is a very similar feel to Palermo Sicily. We loved it! The city not the tour. I'm just not a fan of walking tours. But we ended up seeing a good mix of the city so we know we would go back. We grabbed a lot of "street food" and it was seriously delicious! A lot of cruises leave from this port so if you are taking one of them, definitely give yourself time to explore this city.
Panificio Fiore: We had these mini calzone things here and they were so fluffy and I could eat thousands. Find this place and enjoy.
Bar San Nicola: That chocolate croissant tho.....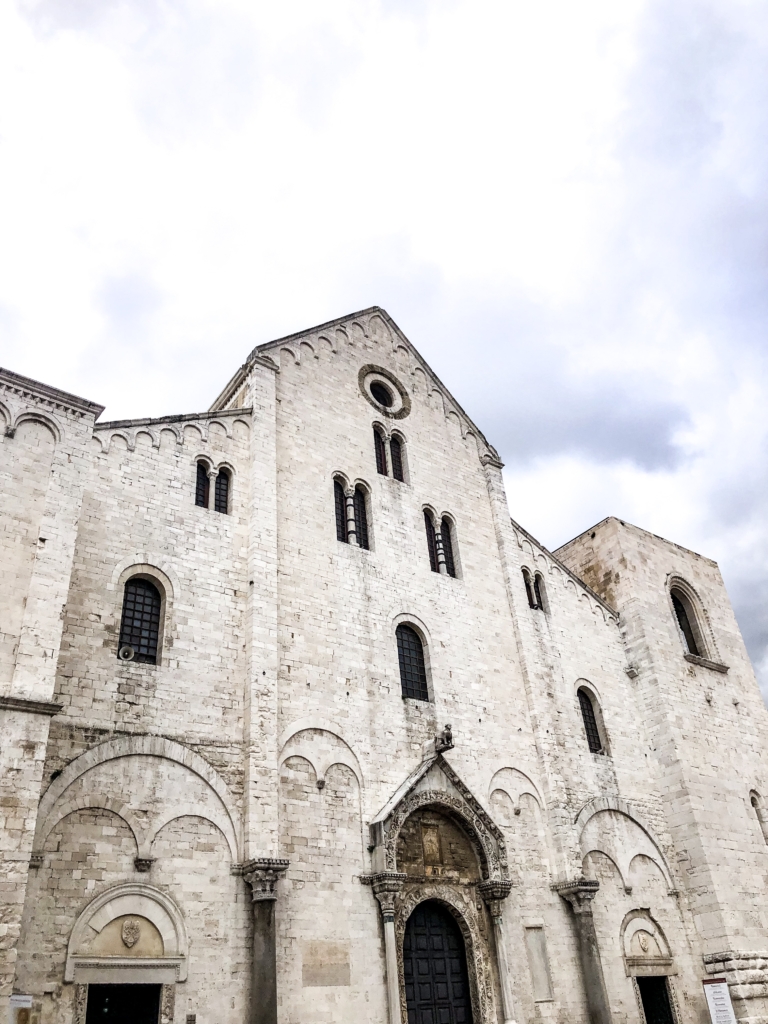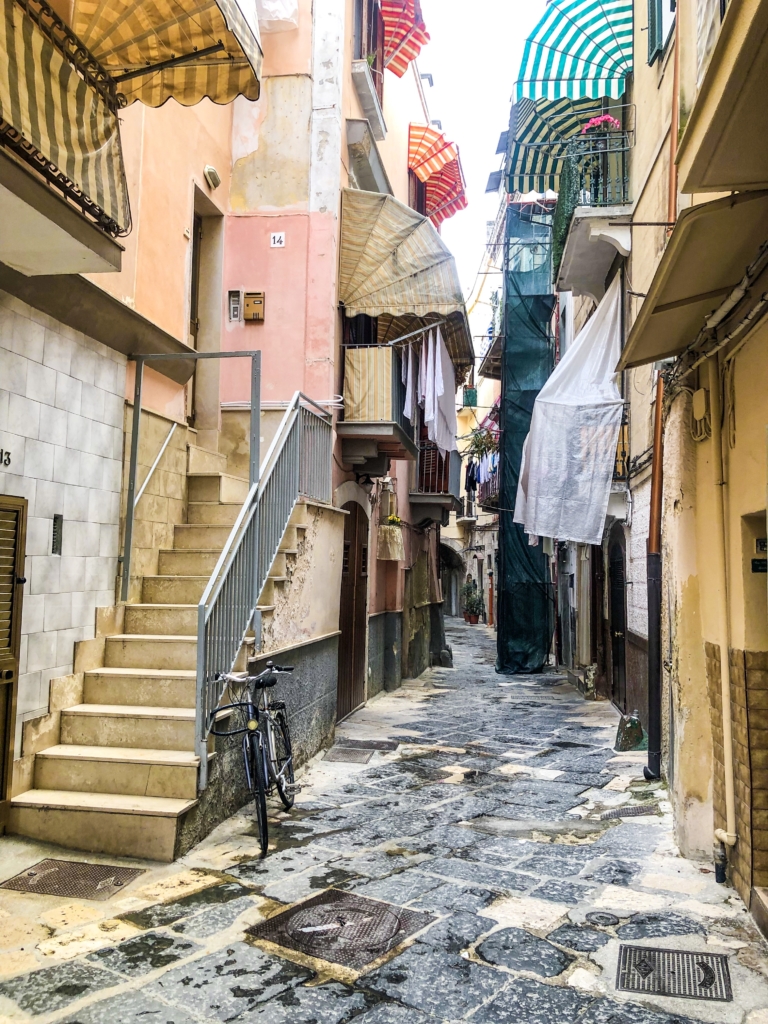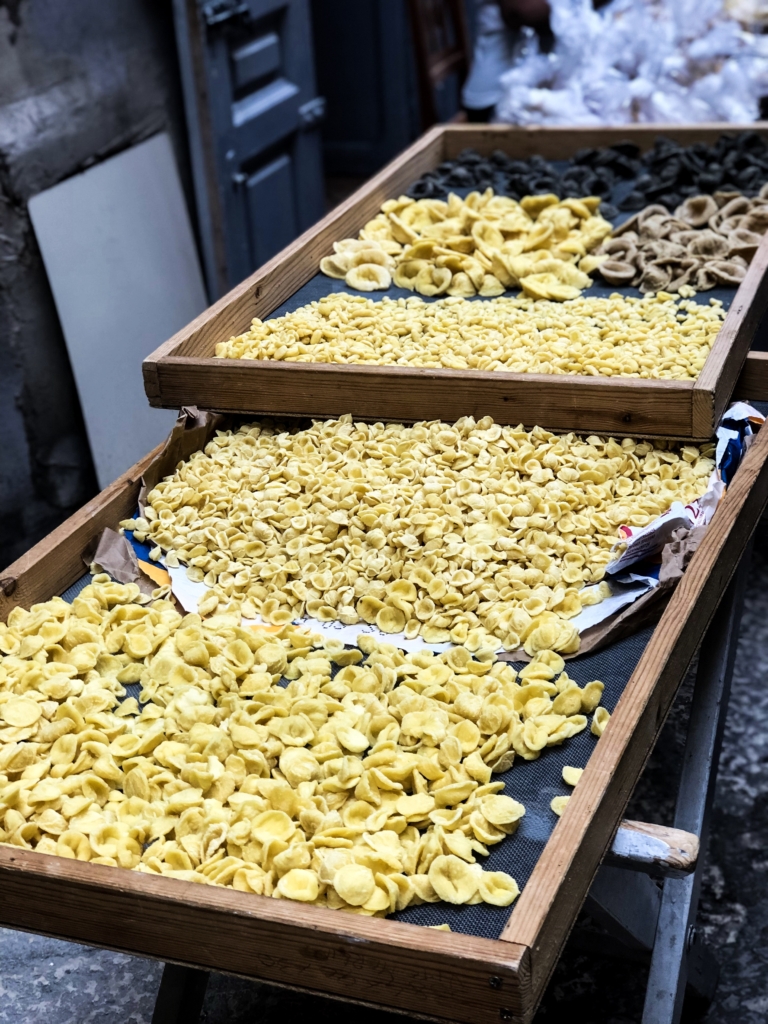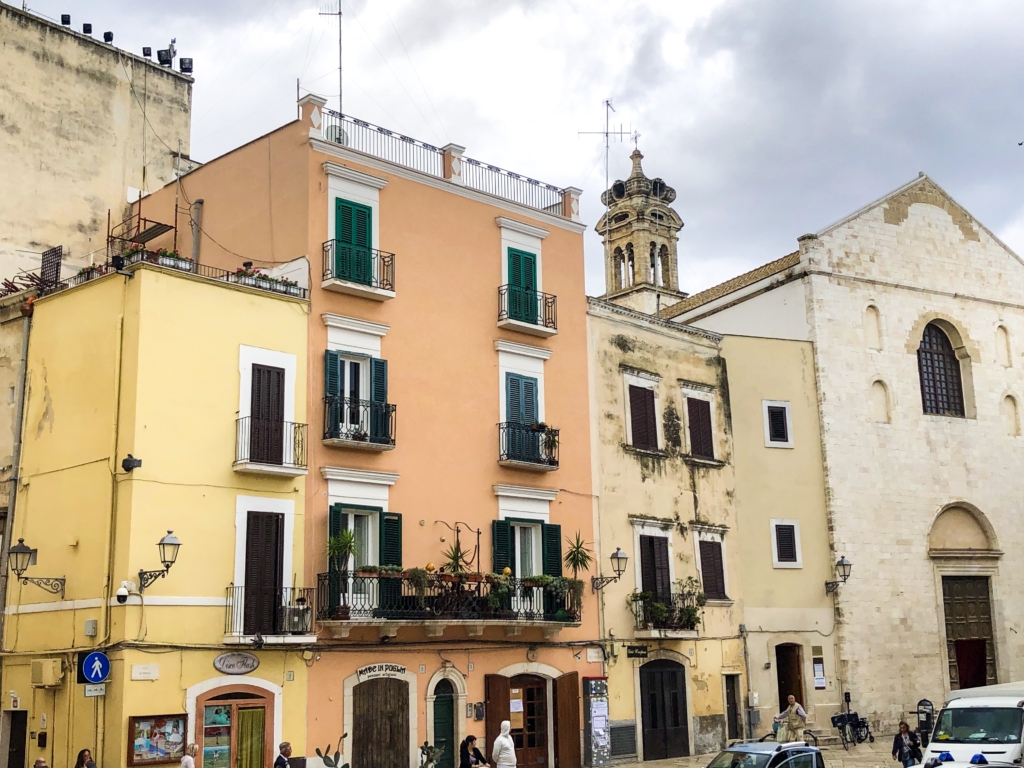 A DO OVER
Knowing what we know now, if I had a do over, this is how I would plan my trip! Ryan and I are not much of the relaxing type on vacations, but this is that type of trip, so we would plan to only stay in each spot for a few days so we didn't get bored.
3 days in Athens *never been before and want to explore.

2.5 days on Myrtos Beach in Kefalonia

2.5 days in Mykonos shopping, partying on the beach, take the ferry to Santorini (about 2.5 hour trip)

3 days in Santorini at a hotel in Oia. Booking ATVs, Volcano Tour, Catamaran, and wine tours.