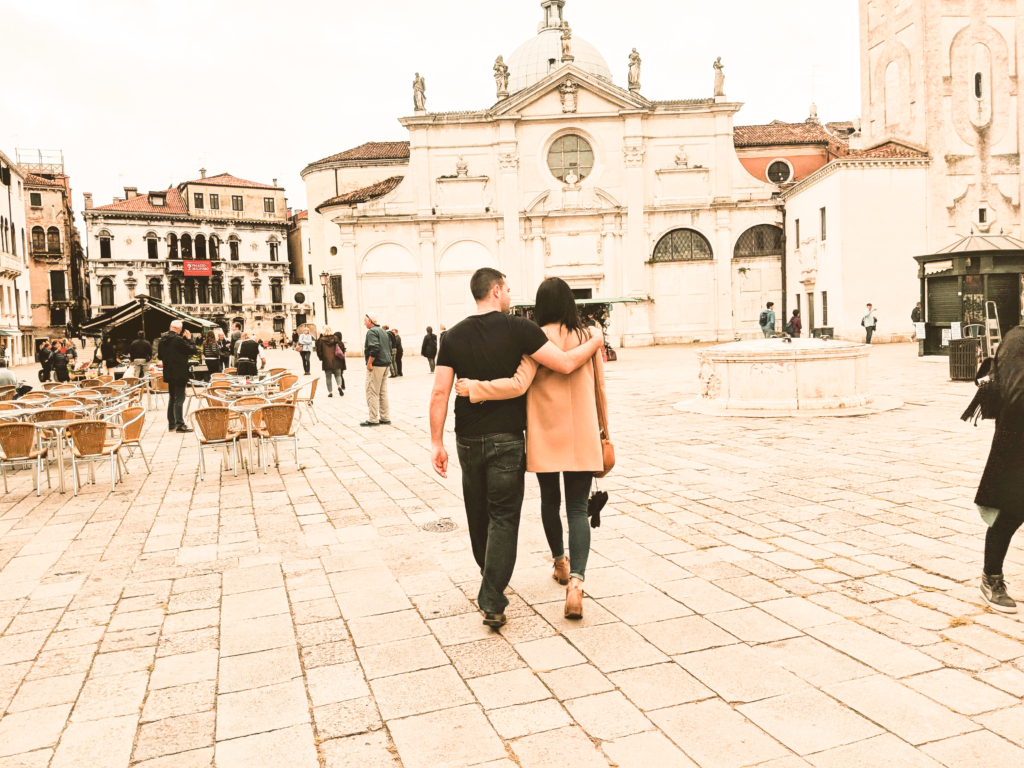 I

think we had more cheese, brushcetta, and Prosecco in the 3 days we were in Venice, than we have ever had before in our entire life span. We had been been to Rome twice and Florence before so I wasn't over excited about the food because in other Italian cities we happened to be too much in the "touristy" section. While Venice is absolutely a tourist town, the food was a notch above Rome and Florence in my opinion. (esp the brushcetta!) It is hard to blog about what we did in Venice because 99.9% of it was just walking around around eating. I'm sorry if that boring for you to read, but I have a smile on my face just reminiscing about it.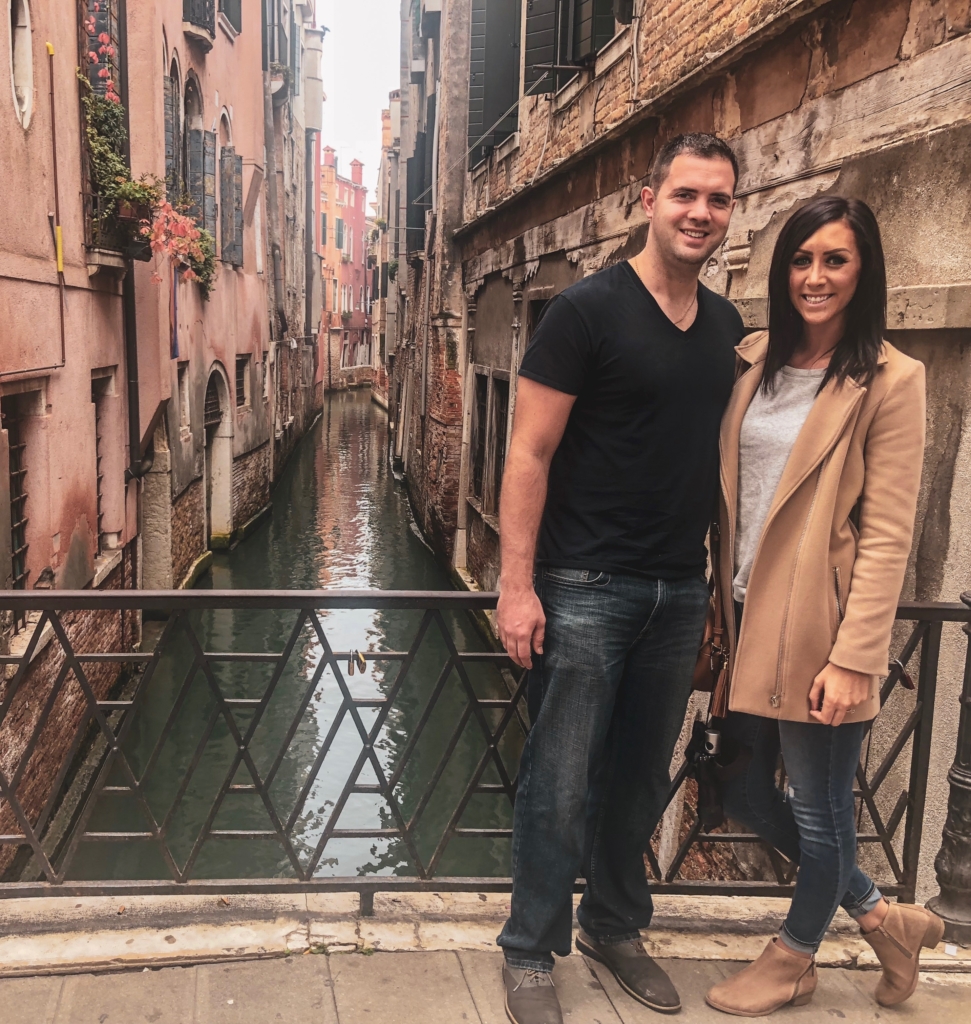 Best Food in Venice:
Venice is on the top of my list for food! I would say Venice has the best tasting food of any major Italian city. I am pretty sure I ate every cheese plate and bruschetta in the city, an washed it down with Prosecco. It was literally tour della bruschetta. Listed below are the only places I seemed to write down, but I would seriously recommend eating as much as your body can handle, haha! I strategically planned looser fitting shirts so this city. 
Trattoria da Roberto: I'm not sure what we ate for our main entrees but I do remember the cheese, bruschetta and prosecco was on point!
Trattoria Ali D'oro Pizzeria: See above for what we ate. We sat outside and the candles and view of the canal was beautiful.
Gelateria Ruga Giuffa: We OBV got gelato here,! Ok we got gelato EVERYWHERE, but Ryan also got a crepe, and it was delicious!
Taverna San Lio: My mother in law is going to be so happy I have the name of this Restaurant. This was our best meal in Venice! We ordered a cheese filled ravioli dish, with peas and carrots on it. It was amazing, we wiped the plate clean and ordered another one immediately! We are returning to Venice in a few months and will for sure be tracking this place down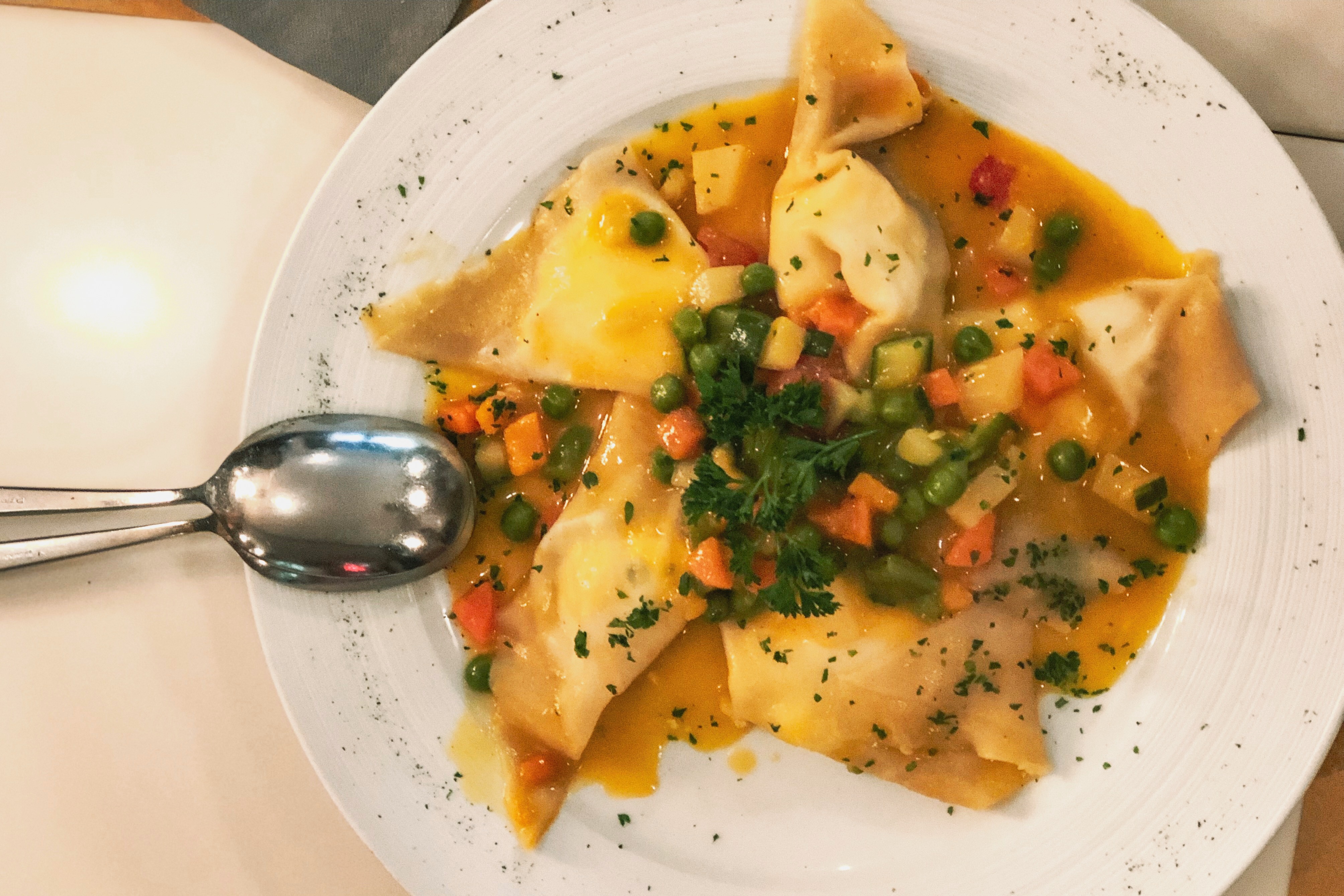 Cheese Plates: This could not be more self explanatory. Cheese in Italy really does taste better than the states so add it to your order.
Brushetta: Between the fresh bread, fresh tomatoes, and olive oil, the bruchetta in Venice is second to none. Hands down the best we have had in any city in Italy. And it was consistently good at every restaurant! Venice does it right.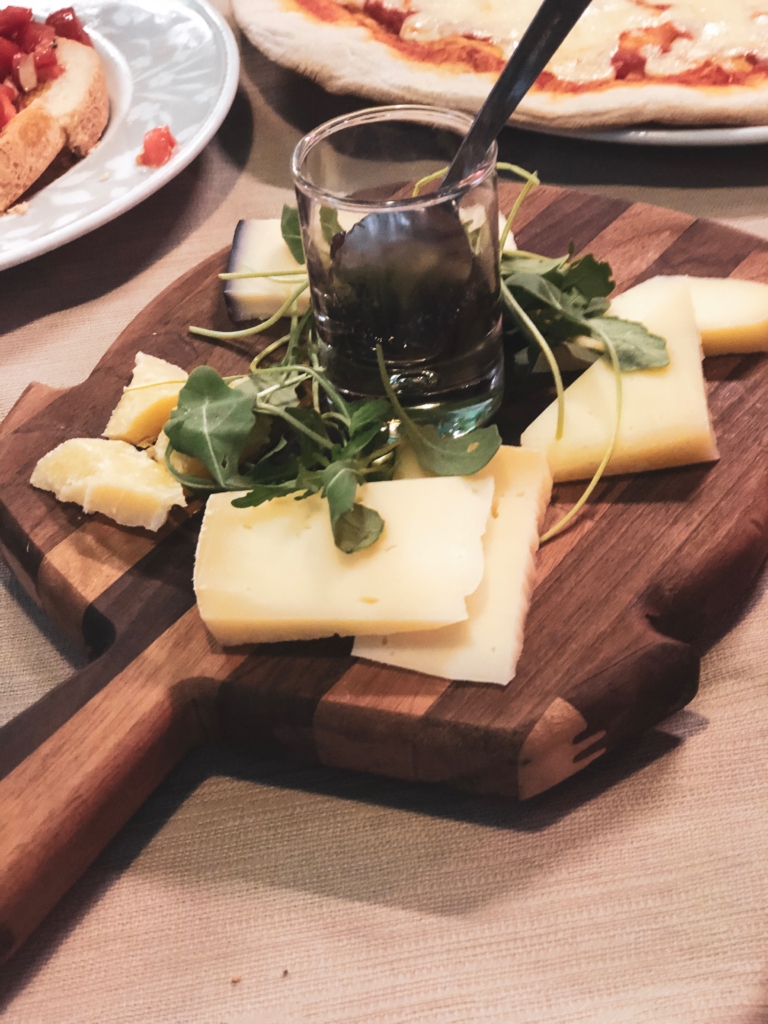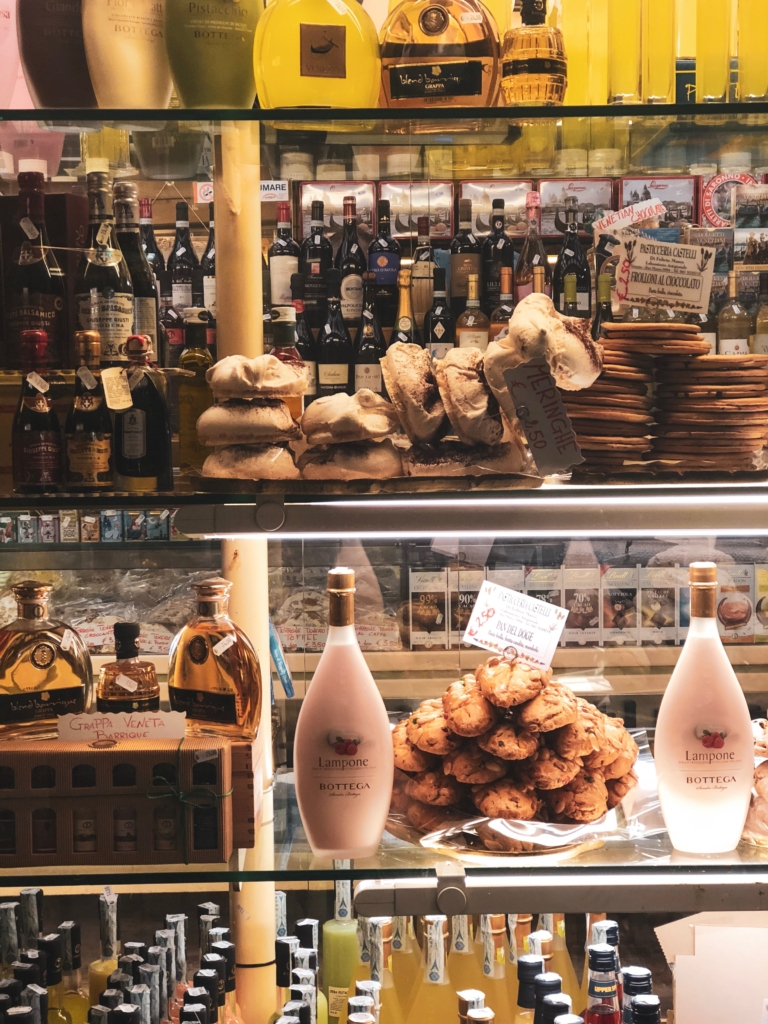 Where to Stay in Venice:
Booking our stay in Venice was a bit harder than most places. My first go to is always Airbnb, but I could not seem to find anything in the area I wanted to stay, and in the price range I wanted to be in. Private hostels were out of the question because my mother in law with us and I was not about to book that for her, so I ended up going the Hotel route.  I still feel as tho Venice accommodations were a bit pricey, but I did find Hotel Rio to be in my wheel house and a great location. I ended up booking that through Priceline and hoping for the best because there just was not a ton of options for my very specific location and budget. I think if I would have booked the rooms earlier I would have had a better Airbnb selection so definitely take that into consideration. I booked our rooms at the end of July for a stay in the beginning of October. The hotel ended up being perfect for us. There was some confusion with booking three beds to the room but they were super nice about it (esp since it was my fault, not theres!) and accommodated us right away. The hotel was clean, safe, the staff were super friendly, and the was honestly PERFECT. I would for sure recommend!
_______________
Pros:
Centrally Located
Clean
Helpful Staff
Safe
Cons:
It's not really a con, just a dumb American thing haha. The bathroom shower was a bit strange? I'm not sure if we just didn't know what to do but there was only a half glass door and then some wooden shutter thing after that? We all just left it open and let water get everywhere. Haha Opps!
_______________
If you are looking for a general area to stay, I found Piazza San Marco to be the best center point and that is what I based my search around. It kept everything we were looking to do very close and made for less walking and easier days.
How to Travel in Venice:
So if you are reading this now, you must be researching how to get to your hotel in Venice. Congrats, without even reading further, you've already done more research that I did before we arrived there. To give you some back story, we left for our Euro trip in the beginning of October and just a few months prior we decided to move from Tennessee to New York. From the time we decided to move, to day of leaving, it was was 3 weeks. We had to finish a fixer upper home, pack up to move 14 hours away, get our house on the market, and find a place to live. 15 total days after my husband officially accepted his new job, 2 car and 3 dogs pulled out of the driveway. (Our 2 moving trucks left 4 days prior so add that to the timeline!) We settled a few bags each into my mother in laws apartment totaling 4 adults and 5 dogs, and 17 days later left for 2 weeks in Europe. See why I had a lack of planning? But we figured it out, here's the low down:
From Marco Polo Airport: Follow signs to exit airport to water transportation. When you step outside you will see docks to you right and lines on where to go. Depending on where you have decided to stay, is what line. If you are staying near Piazza San Marco like we were, you can follow on below with my directions. If not, ask pretty much any official standing at the dock and they will help. Or click on the map above called "what line". They are super friendly and most speak English.
Private Water Taxis: The most expensive but fastest and most comfortable. If you have a group of people it could be worth it to all pitch in and pay for this. Beware of unlicensed taxis and ask prior to boarding. The Cost varies.
Alilaguna:  A commercial water taxi, similar to a tender boat off a cruise ship. (Not to be confused with Vaporetto which does not service the airport. So upon booking your return ticket to the airport, make sure you book the proper line.) If you are staying or going directly to Piazza San Marco, Take the BLUE line and get off at San Zaccaria. *For those going to the CRUISE PORT take either the BLUE or RED line. The line map can be found here.*  The Cost is about About 8€ one way/ 15€ round trip. After you board the boat, figure a minimum of a half hour before arriving.
—PROS:
It is literally right at the airport.
If you know what stop to get off of, it is very simple and straight forward.
You get to sit
–CONS:
Cramped
They don't help you get your luggage onto the boat
Dirty Windows
The time. Waiting in line to get onto a boat, then stopping at each port before yours comes along.If you have an early flight out of Marco Polo Airport keep in mind your travel time walking to the port, waiting for taxi, and stops before arrival at the airport. Also pre-book your ticket home/buy round trip! We left Venice around 3 am thinking we could purchase a ticket at the dock and make our 6:30am flight. We wasted a bunch of cash when we accidentally bought a ticket for the Vaporetto line which does not service the airport. Thankfully when the Alilaguna line arrive we were able to purchase with the man right at the dock. (well actually the first Alilaguna boat arrived and told us (or so we thought) that it would be 75€ pp in cash to get on because we didn't have a ticket. We did not have that much cash on us, only card, so frantically we let it pass. Come to find out by the next boat, that the man was saying 7€ not 70. Talk about lost in translation!)  But I have heard stories of them up charging the price by a lot regardless. This was a huge stress and massive panic that early in the morning which had us RUSHING to our gate trying to make our next flight. Major melt down mode between the 3 of us, let me tell ya!
ACTV Bus: Public Transfer On land! Take the LINE 5 bus from the airport to Piazzale Roma which runs frequently between the airport and the city from about 4 a.m. until 1 a.m. and costs €8 one-way or €15 roundtrip. About 20-25 minutes depending on traffic. You can buy an "Aerobus + Nave" ticket for €14 that combines the bus ride and a vaporetto water bus to or from the Piazzale Roma in Venice.  This will save you a small amount of money, and–more important–it will save you from having to stand in line for a vaporetto ticket if you're arriving at the Piazzale Roma from the airport. (The ticket is good for 90 minutes, so transfer to a water bus promptly after arriving in the city.) You'll need to carry your luggage into the bus with you,  and the bus may be crowded with local commuters.
ATVO Bus: Coach buses. €8,00 each way, or €15,00 for a round trip. The trip takes about 20 minutes. Free WIFI!
Vaporetto: Once you are away from the airport you can use this water taxi line! This will take you from different point of Venice to another but does not service the airport. You can purchase tickets right at the ports.
Arrive by Train: When you leave the station, you will see the docks and ticket kiosk right in front of you. If you want to explore for the day,  take the train to the final stop – Santa Lucia.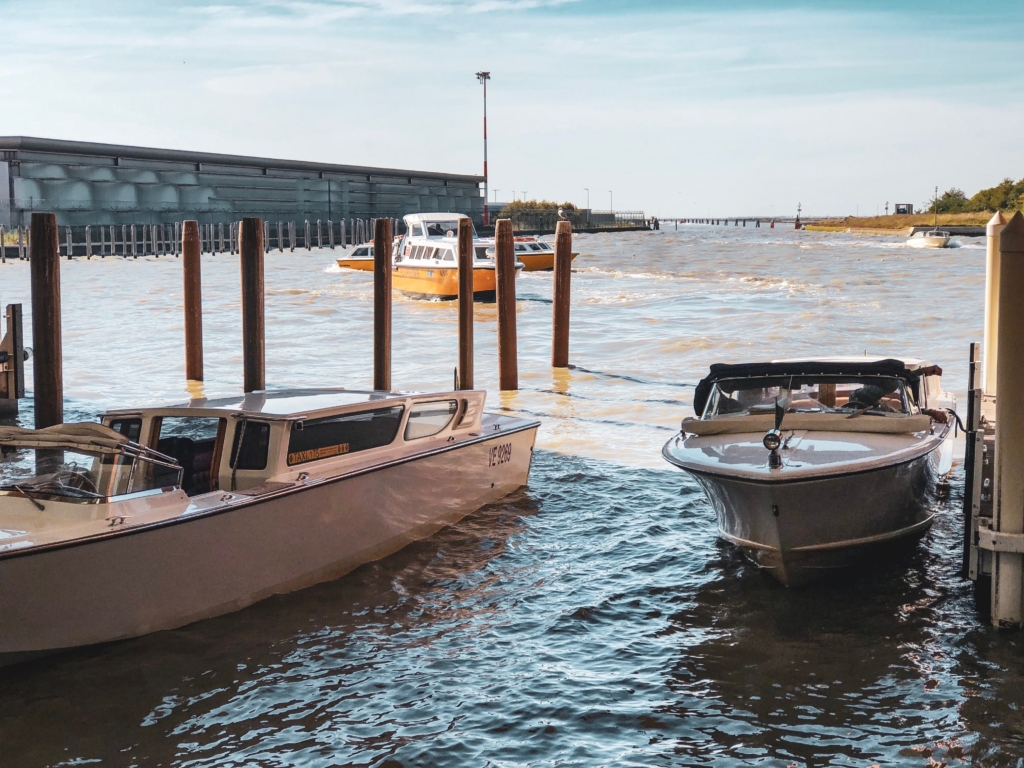 Is It Safe in Venice:
We went to Venice in October 2018 and found it to feel very safe. We felt fine walking around at night and we felt no sense of concern. The locals are friendly and a lot seem to speck English. It is a beautiful city and we would continue to go back time and time again. One increased caution we felt needed to be taken was whenever in a big crowd or in a crowded line. City centers are known for pick pocketing so we just made sure to careful with our bags and when in a crowded place, Ryan always keeps his hands in his pockets. Thankfully, we have never had anything happen tho, and we can chalk that up to us always staying proactive on it. The only other precaution was walking around the alley ways at night after a few drinks, some of the alleys just stop out of no where and there is no rail or anything before you fall into the canal. My mother in law and I had a close call one night and laughed it off when a local who saw told us hes  seen many people take the dip!
According to the United States Gov Travel, Italy is listed as a Level 2 in Safety. (Click here to learn more.)
*With all that being said: you are still in a foreign country, there is increased terrorism in the world today, and tourist in general are known to be targeted in any country. To keep yourself safe always beware of large crowds, beware of groups coming up to you trying to get a petition signed, keep your money and valuables hidden from pick pocketers, split your money up so it is not all in one locations, have copies your passports both at home and with you. With any serious concern contact your countries embassy.*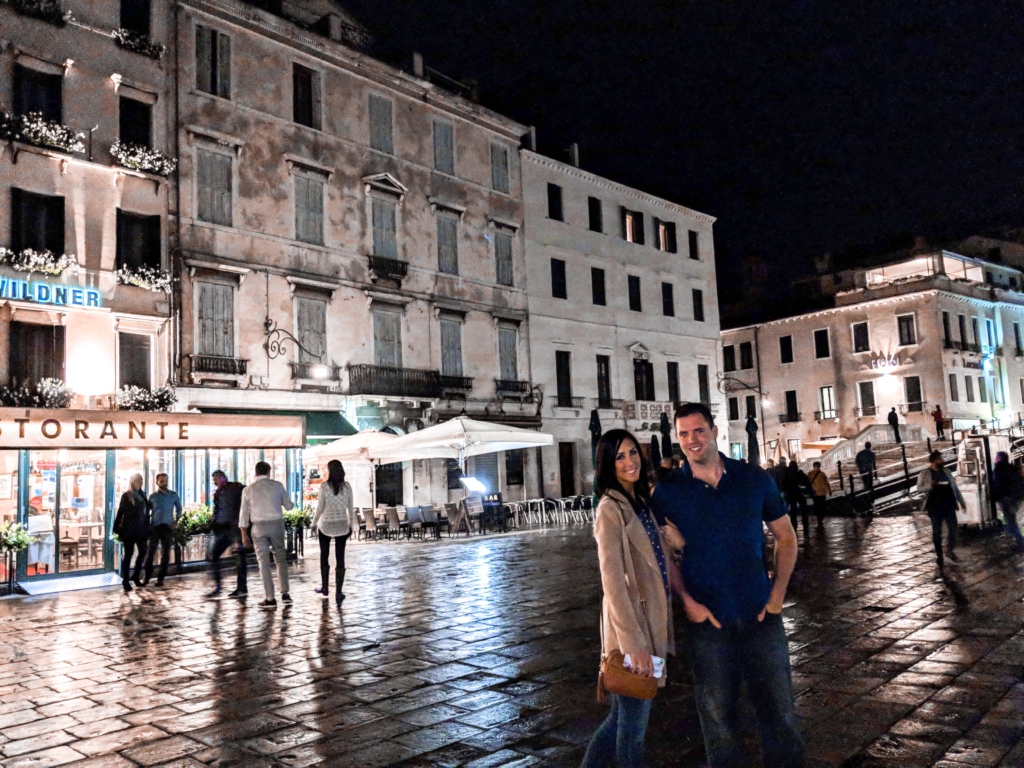 Things to do in Venice:
St. Marks Square: Basically your center of everything! Make sure you see the Basilica, the Rialto and Campanile.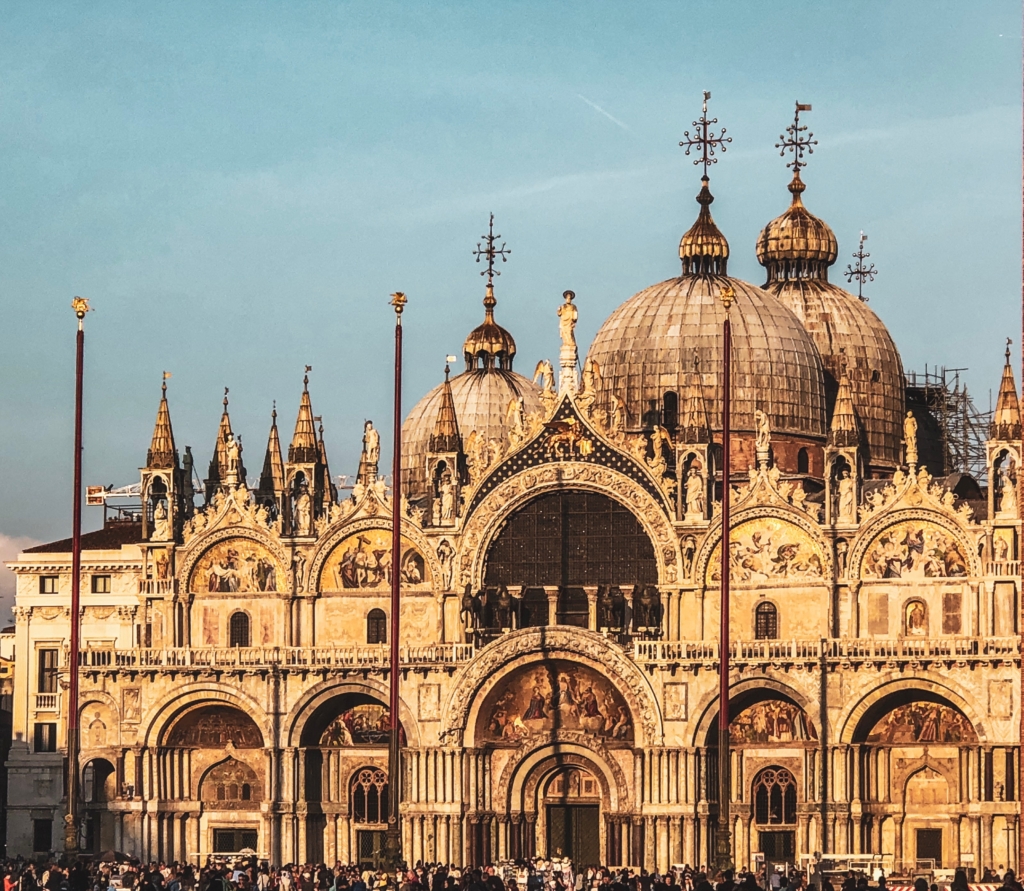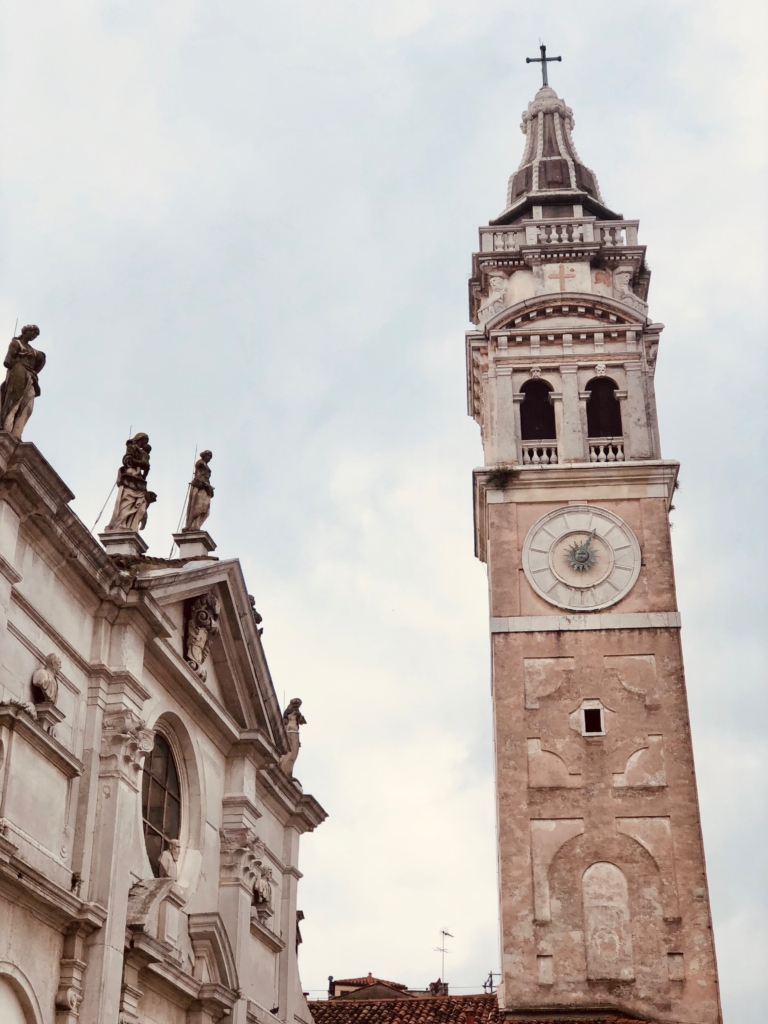 Gondola Ride: This was a bucket list item for me and is for many people. It is something I am glad I did but in all honesty, we wouldn't do it again. There are crowds of people both waiting to get on (depending where you start) and crowds of people on the canals. We did learn a lot from our Gondolier tho about the reason that the canals smell. (And they do if you hadn't heard!) It is not a dirty city, but due to the changing water levels exposing more of the canal and plants/algae in it. It also wasn't a smell that bothered us at all, so don't let that deter you. All in all it is something that I guess you should do once just to say you did it, but if you miss out, don't sweat it.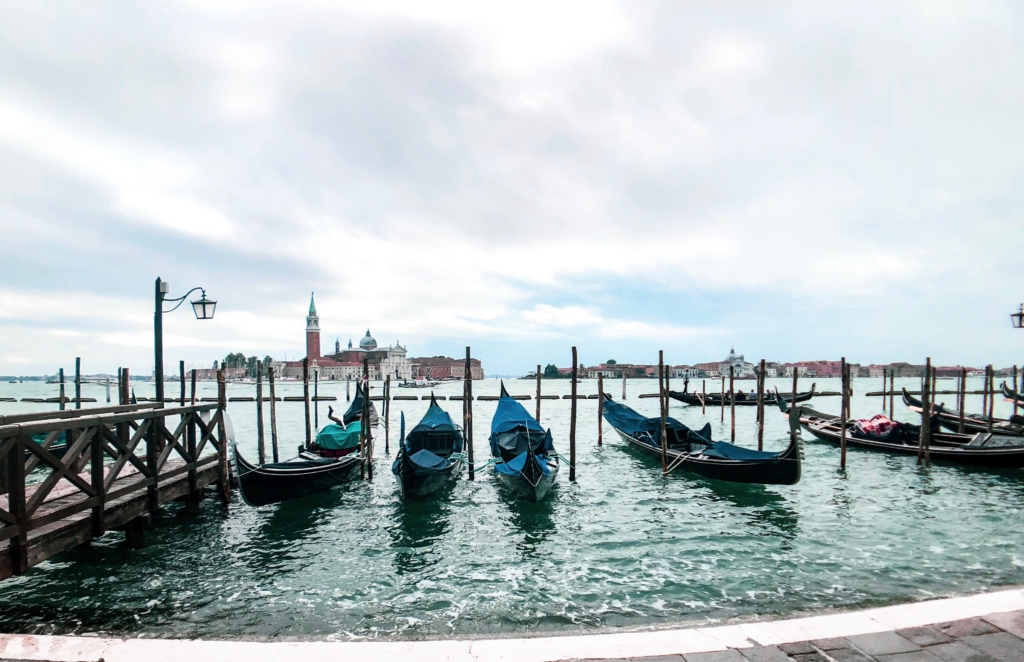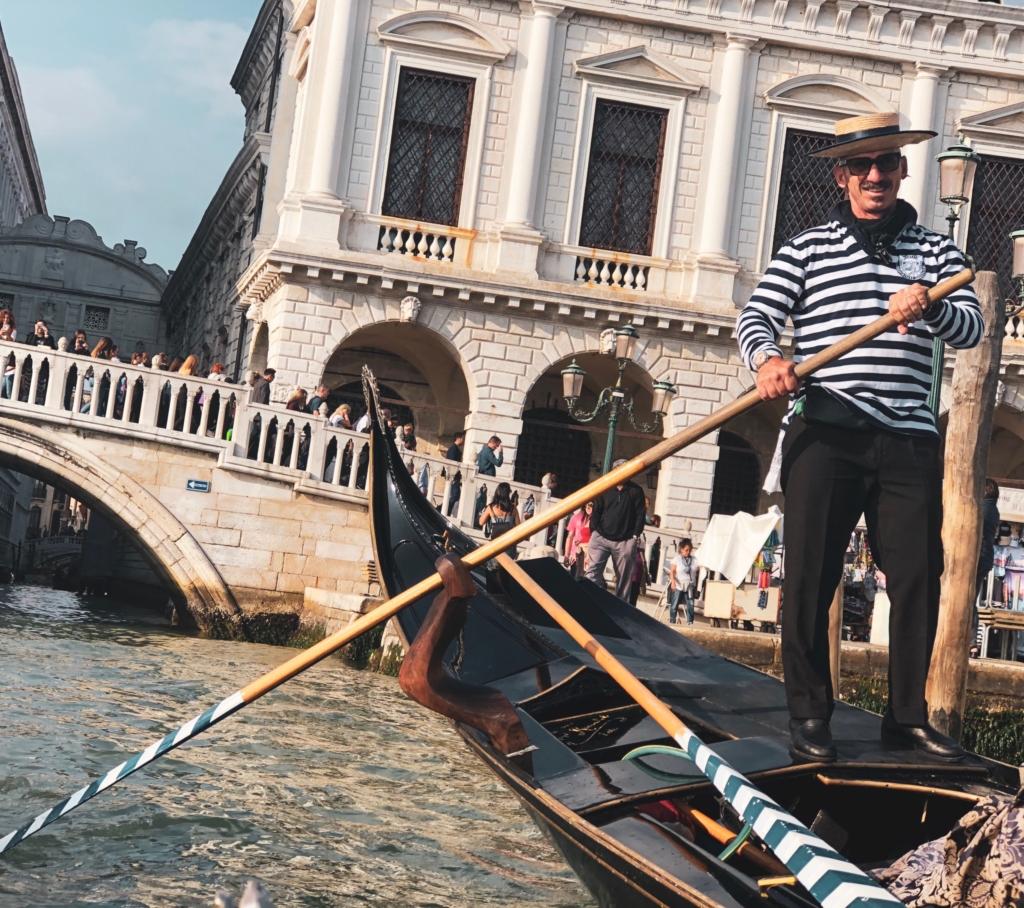 Cooking Class: I'm always a advocate of an Italian cooking class, and if Venice is your only Italian stop, do it. If you are traveling thought the country, Rome and Florence are great choices for them.
Murano: Just a hop skip and a jump from St. Marks Square, you find yourself on another little Venetian Island. (Directions from europeforvisitors.com; Take the  ACTV's Line 4.2 waterbus, which will take you to Murano by way of the Fondamente Nove and the cemetery island of San Michele in just over 40 minutes. Or you can ride the Line 4.1 boat, which goes to Murano in the reverse direction via the Giudecca Canal, but the voyage will take nearly an hour.) It is known for their colorful buildings (talk about in instagram shot) and glass blowing. Perfect for a day trip!
Eat: I know you think, duh I'm going to have to eat when I'm there, why is this on the list? But seriously, pack the baggy clothing, and loose fitting jeans. Eating in Italy is like an Olympic sport. Plan for about 7-8 meals a day on a minimum.
Shop the local Markets: Fresh fruits and veggies! This is the best thing when you are staying in an Airbnb and you can stock up for your mornings or food for meals in.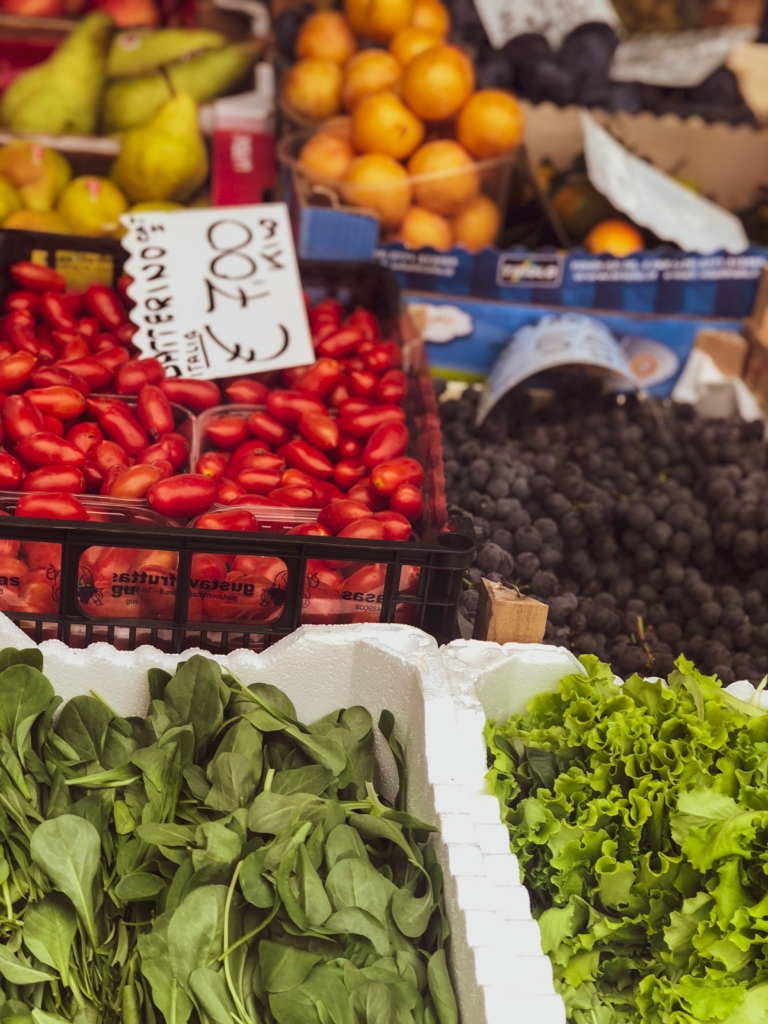 Travel Tips in Venice:
Electronics Voltage in Venice is 220. (America runs on 110)
Currency in Venice is the Euro.
Venice is made up of a bunch of different little Islands
Most of Venice is Car free, bring your walking shoes!
There's little to no nightlife in Venice (but you'll be drinking wine all day anyways so you'll be fine going to bed early!)
Venice is extremely touristy and always busy. April-November is definitely the high season although the winter months can still be quite busy.
__________
Europe is NOT the United State! If your'e an American like us:
Leave the baseball hat at home
Wear a more fashion forward shoe when walking around. A "gym sneaker" while not in the gym is a dead give away as an American and can make you a target.
Remember that just because it is different than the states, does not make Europe any less advanced of a country.
Food is made their way, not your way…..your'e in their country!
Remember to get a voltage adapter or compatible electronics.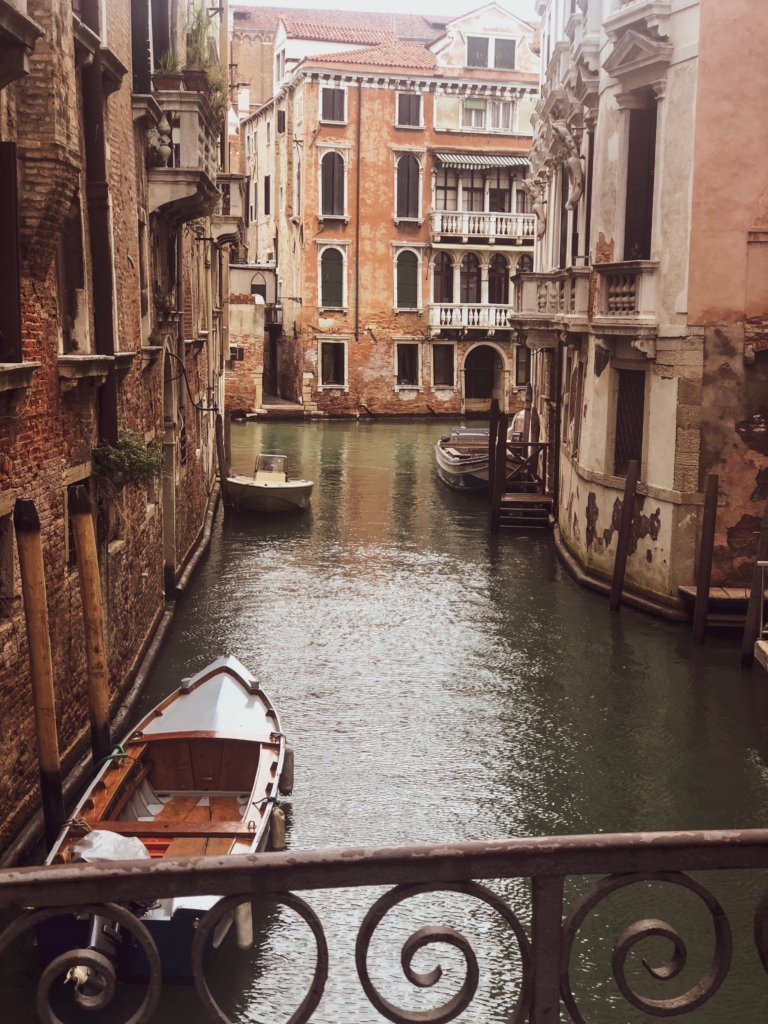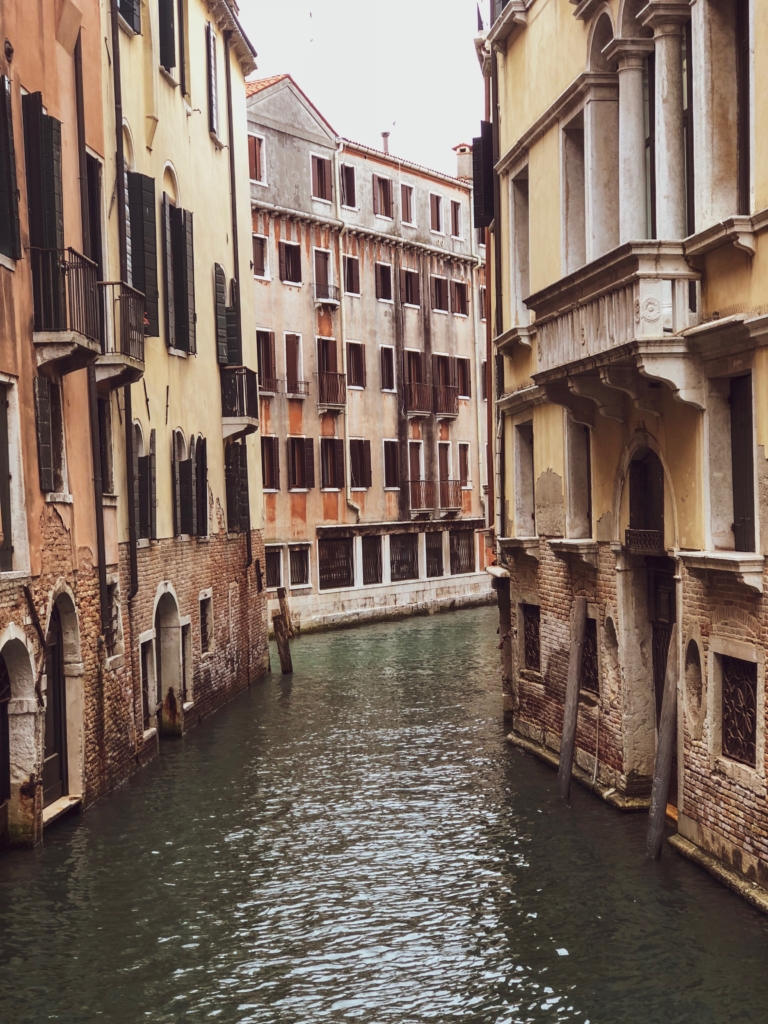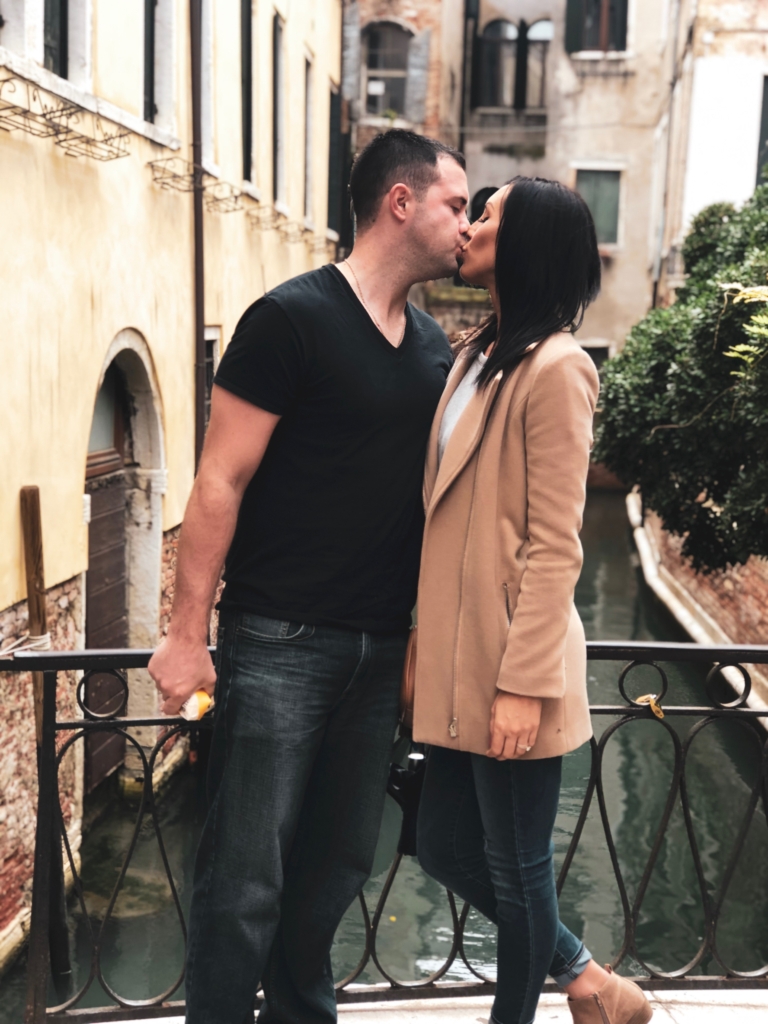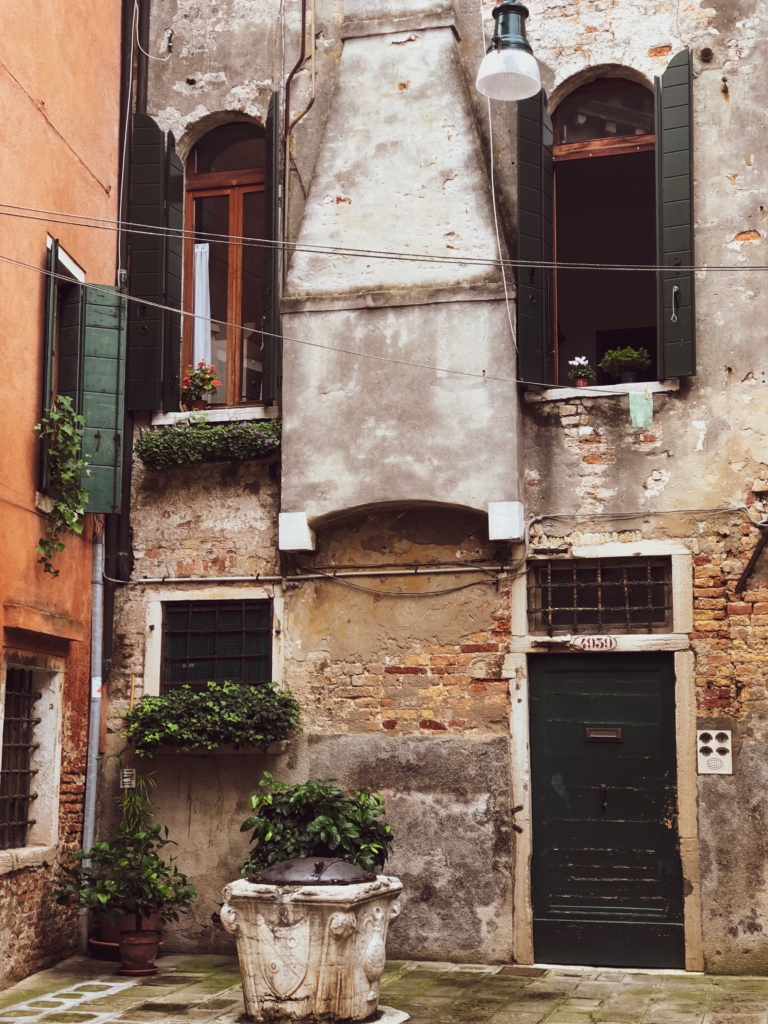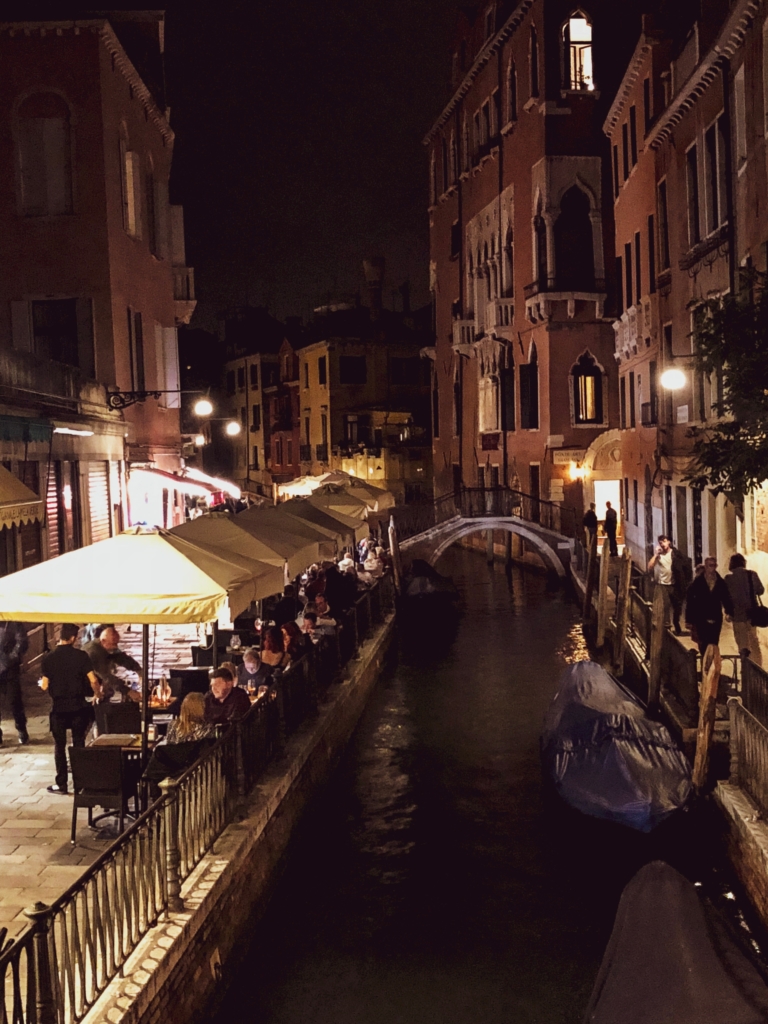 "If  I could stop here I would say we had a very successful trip to Amsterdam and it was a great city. But sometimes in life you can look back and pin point the exact moment when mistakes were made. This was that moment."
"The next snapshot memory I had was being completely drunk and looking at Ryan and both saying "when in Amsterdam!""