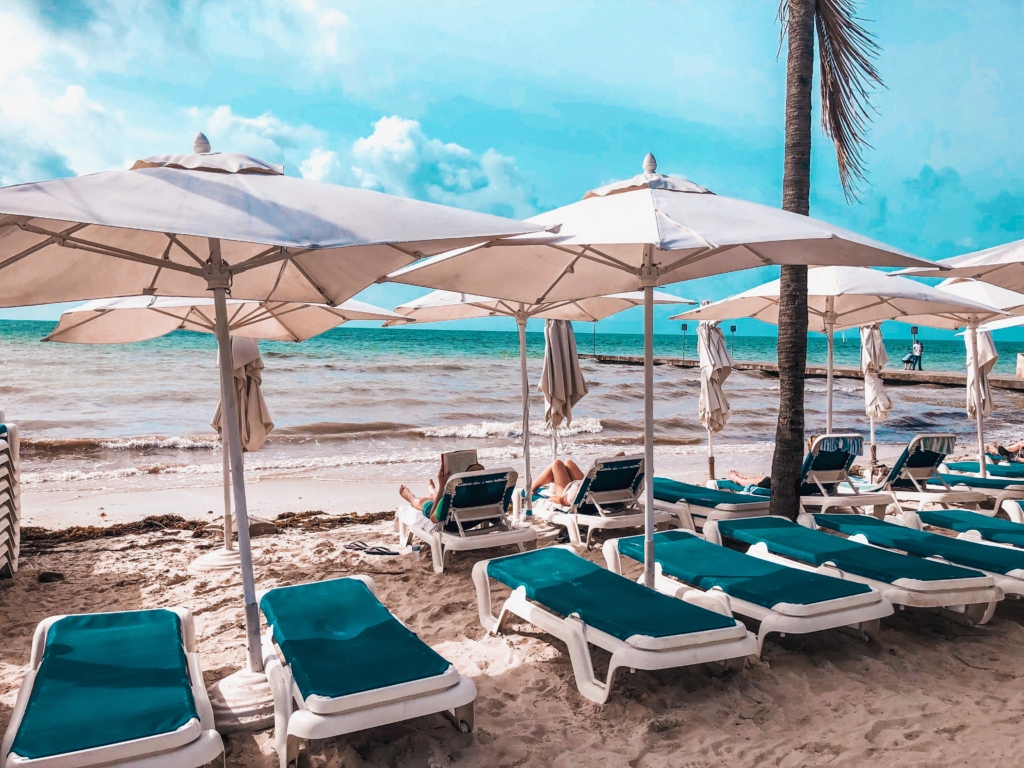 H

i Key West, you're beautiful. For all you Americans without passports, (or straight up not allowed to leave the country, haha) Key West has all the vibes of the Caribbean without actually having to be there! Warm sand and turquoise waters with the most laid back "beach life" mentality you'll find in the states. Even with this being a cruise port, you wont find major commercial tourist attractions, everything is just, chilllllllll. We only stayed for a few hours but it was enough to say for sure that we're going back!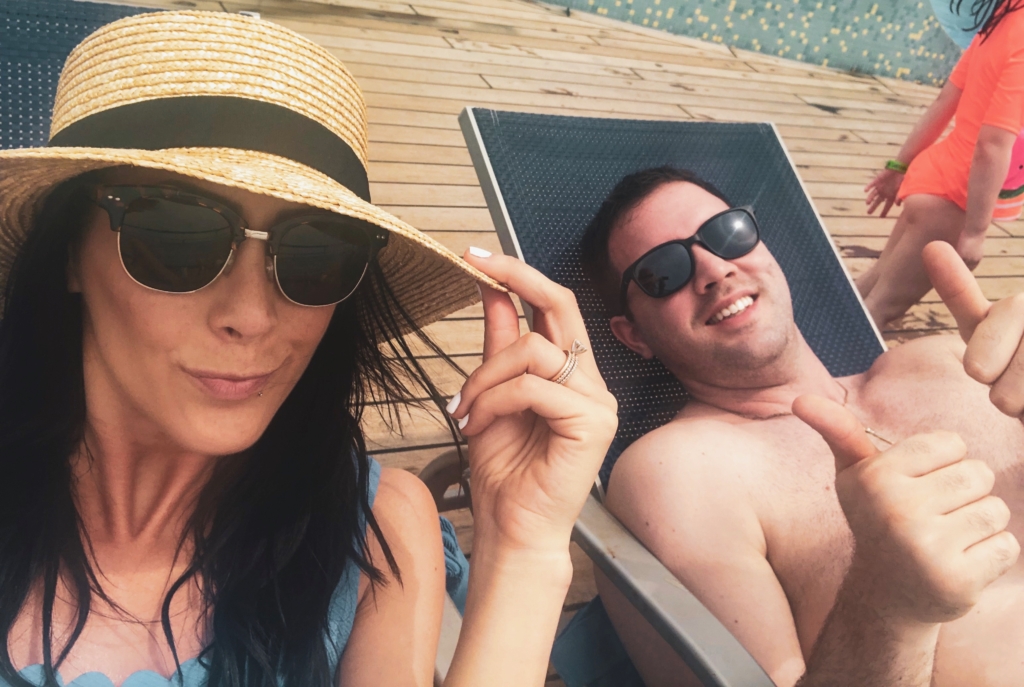 Best Food in Key West:
We didn't do too much eating while here, but we drank our share! We are also not seafood eaters, and Key West is known for some good sea food (I heard all about these Conch Fritters Appetizers) but mostly the KEY LIME PIE! Key lime pie is literally everywhere, from street-side stands to almost every restaurant's dessert menu.
Southernmost Cafe: We drank our hearts out here with the most delicious Mimosas, while sitting at the beach bar with salty breeze in our hair and views of the ocean at 10am. If I close my eyes I can still picture it and smile. Do yourself a favor and start your day like this. Their menu looks great as well but well, priorities.
Green Parrot Bar: One of those "hole in the wall" type bars you'll be glad you walked into. Drinks are great and cheap, you can thank me later.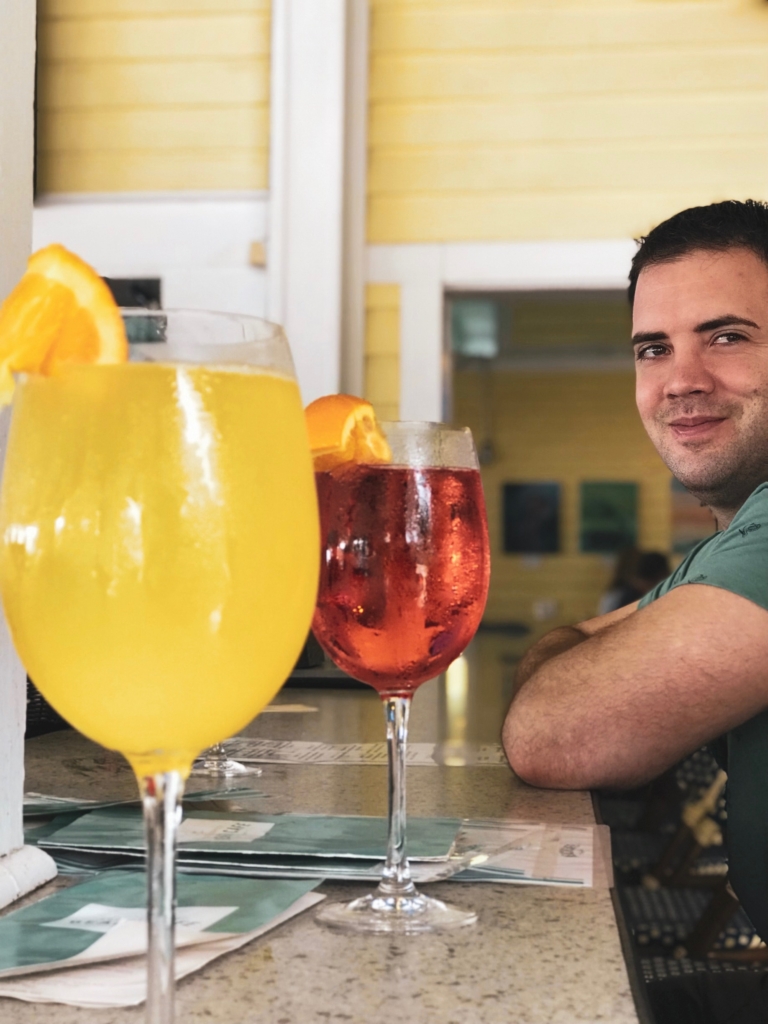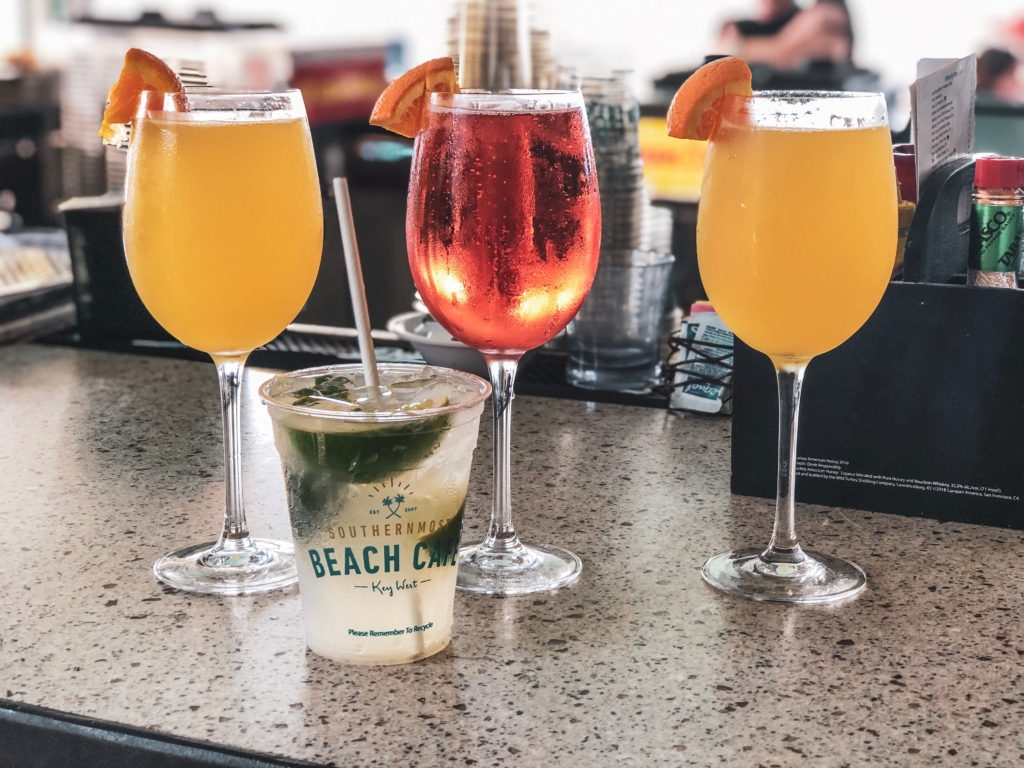 Where to Stay in Key West:
When we visited Key West we were on a cruise ship! I have looked numerous times at visiting again and have a few hotels that I will definitely check out.
_______________
Pros:
Get off the ship Centrally Located
All Food is included
Cons:
There was just not enough time. The second you arrive you can feel the laid back energy in the air, yet I never got to fully enjoy it. We had to be back on the ship by 1 so I missed out on a lot of Duval street entertainment, solid beach days and way more shopping. On our next trip we will for sure be staying on land.
Recommended Places to stay:
AirBnB: I will forever be an AirBnB fan.
The Southernmost Beach Resort: We hung out there most of our morning and I am dying to stay. It is an absolute beautiful location and the staff are so very friendly.
Ocean Key Resort and Spa: Beautiful Location!
How to Travel in Key West:
Key West is extremely walk able once you are there! And here is a few options for GETTING THERE:
Key West Int. Airport: The fastest but not always the most economic way to get to Key West. There is only about 4-5 airlines that fly into it so your times are limited.
Car Rental:
*Miami Airport: Cost will vary but a BEAUTIFUL drive through the keys, taking about 3.5 hrs total
*Ft. Lauderdale Int Airport: Cost will vary but a BEAUTIFUL drive through the keys, taking about 4 hrs total
Greyhound Line Bus: Daily scheduled departures from the Miami Airport to all areas in the Keys. Cost is on or around $30
KEYS AIRPORT SHUTTLE: shuttle service to and from Key West & the Florida Keys & Miami & Ft Lauderdale airports. Cost TDB.
Key West Express: If you are already in Marco Island or Fort Myers, there is a 90 minute Ferry that you can kick back, relax, lay in the sun and drink on! Cost is a tad pricey but it does give you the "cruise ship" experience!
Is It Safe in Key West:
I honestly could not think of a safer beach town. The locals are some of the kindest people you will ever meet. This is a cruise ship port tho, which mean people from all over the world are coming to visit. I wouldn't even say use extra precaution, solid common sense and you'll be just fine.
As with anywhere, random situations can arise. Seek Florida Police or Port Securities for issues. With any serious concern contact your countries embassy if you are not a US citizen.*
Things to do in Key West:
Duval Street: You haven't been to Key West without going to Duval Street. It has a collection of bars, cafes, shops and pretty much everything someone could want in a beach town.
Southernmost Point: A must see! The Southernmost Point of the Continental United States. If you are staying on the Island theres a good chance you can walk here, if not, an Uber will be cheap. For the cruise goers, it was about a 15-20 minute walk from the port. Super easy flat walk (with some bars along the way!)
Conch Train: It's famous! A 75 minute train ride through Key West, hitting all the major spots on the Island. This is perfect for cruisers that are limited on time but want to see everything. Adult ticket is $31.35 but buy online to save.
Rent Bikes: Key West is very bike friendly, there's not many cars on the road making it easy to leisurely cruise around from the shops and cafes.
The Ernest Hemingway Home and Museum: For any bookworm! Explore the authors home and grounds including a bookstore for purchases! Also a wedding venue if you and your boo are looking to tie the knot in the Keys. Cost is $14 for adults.
Key West Aquarium: Adult tickets start at $17.19, Children $10.72. Order online for discounted price.
Garden of Eden: Now I will say I have never seen or attended but this is a "clothing optional" bar not far off of Duval Street. Word on the street is people really are just naked and chillin.
Photograph the Chickens: There is literally random chickens everywhere! Be nice to them, it is there home not yours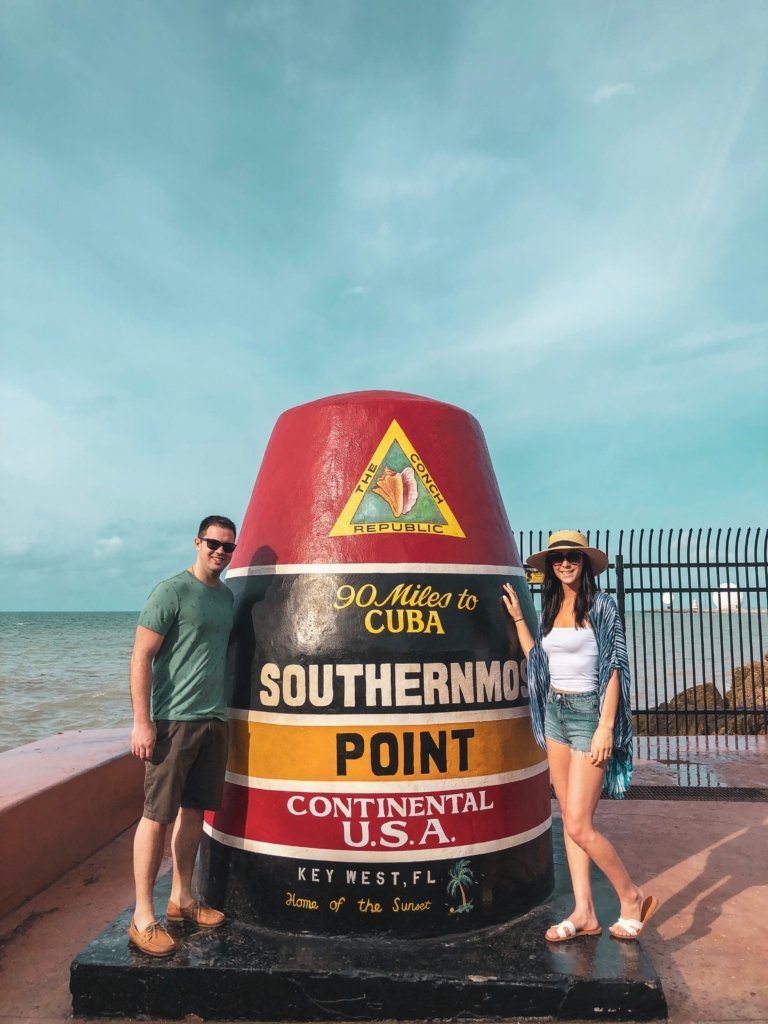 Travel Tips in Key West:
We don't have many tips and tricks for Key West besides plan for RELAXATION, but here's a few:
You can get the most color/sunburn in OVERCAST weather. (do you hear that Ryan? aka king of the sunburns) Yes, THIS IS TRUE. On a cloudy day you are actually more likely to get burnt. Burners beware.
"Hurricane Season" officially runs from June 1 to November 30, peaking in August, September, and October. I've traveled both in mid June and mid November and never had an issue, but I would be very cautious to ever book August-October without trip insurance. With that being said, this is the time where you can get the best prices on cruises traveling here! We're talking $250 4/5 days cruises! If you're someone who has the availability to do last minute cruises, keep an eye on the weather and take advantage of the deals. If you are not cruising, still beware of booking hotels in Key West at this time do to weather.
Some of the hole in the bars are cash only (find an ATM, they're worth it!)
Beach attire! Don't coming dressed for Vegas, think jimmy buffet style.