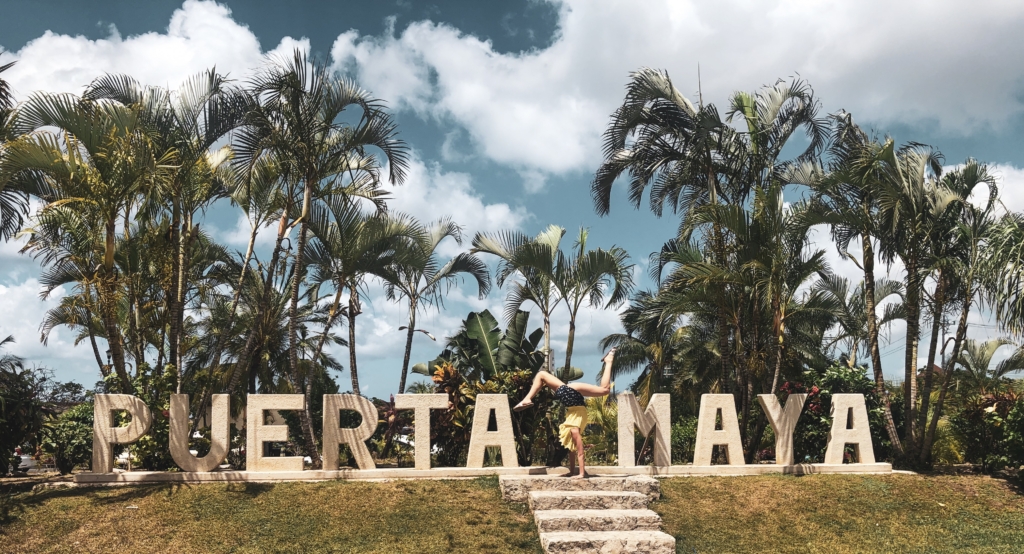 C

ozumel was the first place Ryan and I ever traveled together! We booked a cruise on our 4th date and went 3 weeks later. (Check out our About Us for that whole story) We even started dating, aka made it official, aka became BF&GF, whatever you want to call it, in the Cozumel Senor Frogs. Since then we've been back multiple times and always say it's the "homeland" and where is all began!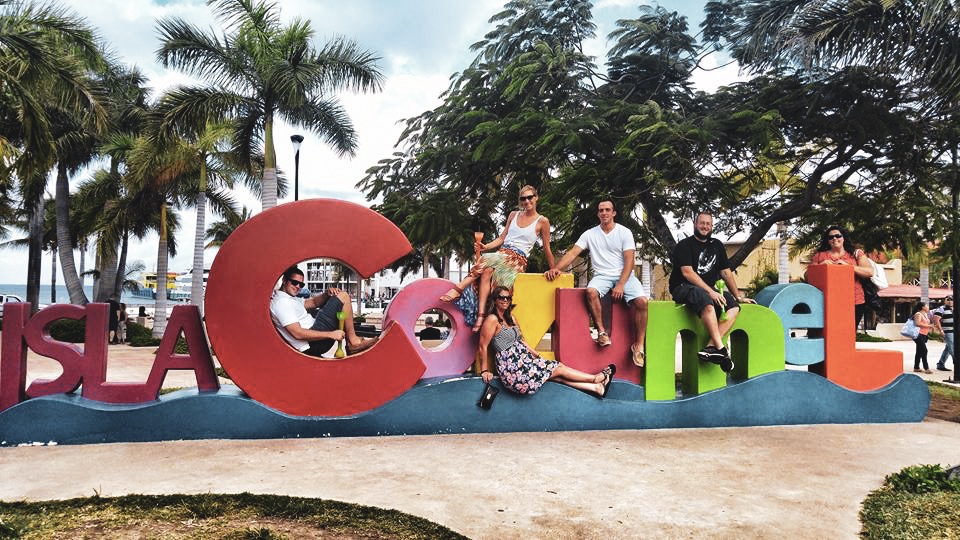 Best Food in Cozumel:
Panchos Backyard: This was a magical place for us. So much so that we refuse to go back as to not ruin the perfect image in out head. It has outdoor seating surrounded by greenery, we watched and participated in a live xylophone performance, and ate the most amazing food one can have. We both had Tacos & Guacamole and the Guac had to be the creamiest we've ever had!
Three Amigos Cozumel: Right of the boat at the cruise port! Amazing views and music to go along with it. Plus it had amazing vegetarian tacos! (Our none veg friends loved theirs as well!)
100% Pure Vanilla: While this isn't something you'd necessarily eat straight up, it is a great place to pick some up for baking! My mother will only use it from Cozumel and will ask anyone going to grab her a bottle and bring back.
Senor Frogs: While also a bar, they do have some great food if you're up for the atmosphere! Heads up, it's not the most modest place and I wouldn't bring the kids. (although I've seen them haha)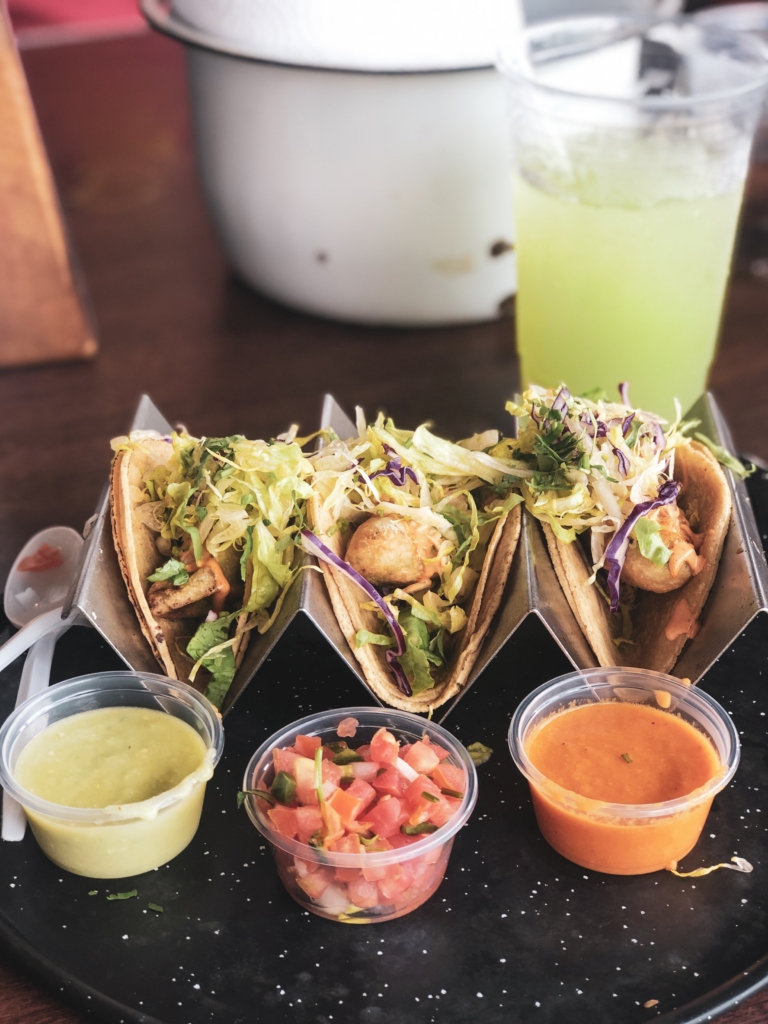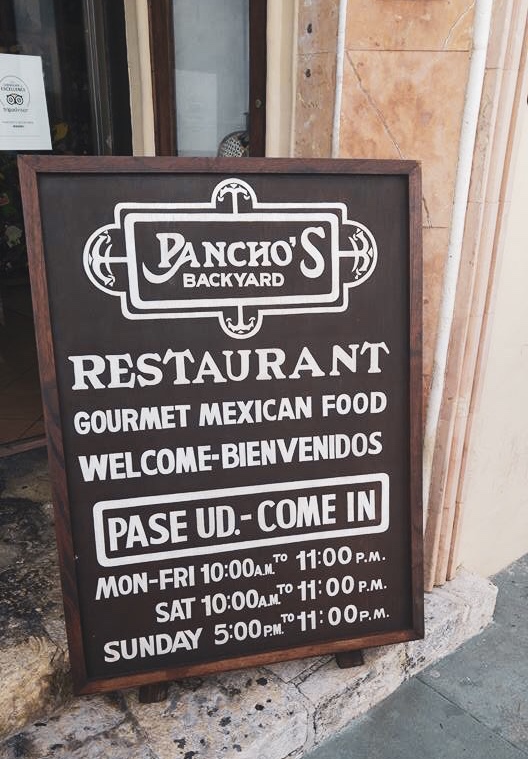 Where to Stay in Cozumel:
Every time Ryan and I have visited Cozumel it has been on a cruise ship! If you are going to stay on land, we would suggest choosing a name brand hotel right in the tourist area for safety.
_______________
Pros:
Get off the ship Centrally Located
All Food is included
Safety
Can book excursions through cruise line.
Cons:
Limited time on the Island
Limits nightlife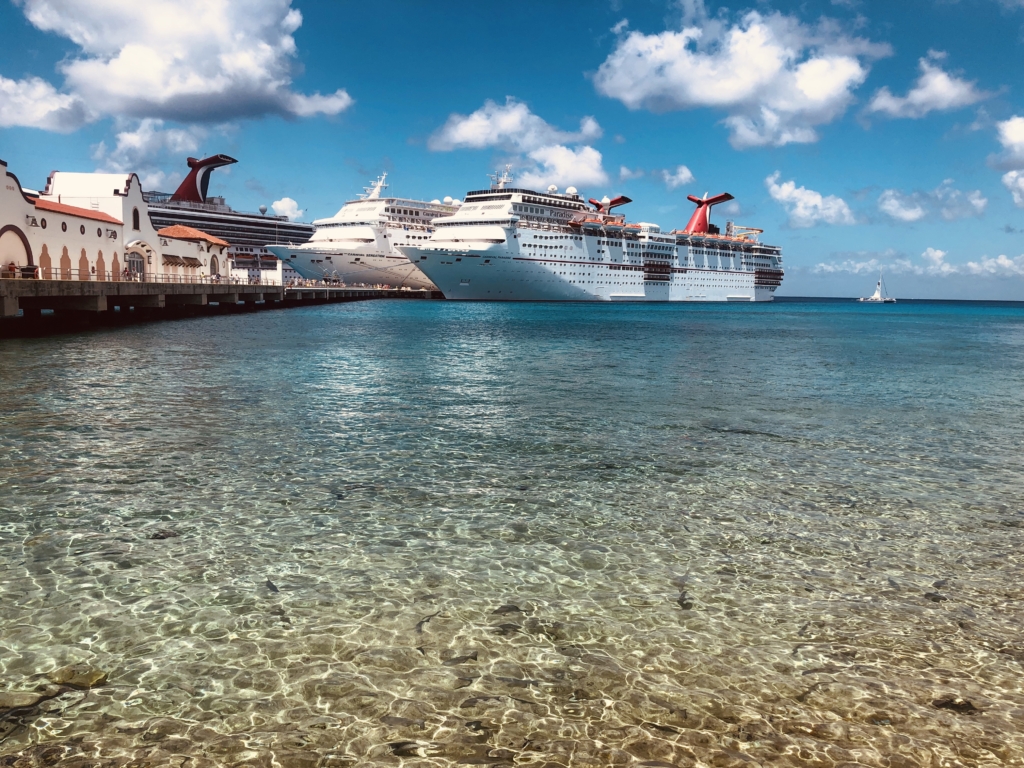 How to Travel in Cozumel:
If you are cruising in, I would recommend just walking around the touristy area! If you are staying on the island you can get most places with a taxi. Negotiate the firm price before agreeing to the ride! Stay close to the tourist sections here. At this point in time, trying to find the most authentic place is not ideal.
Is It Safe in Cozumel:
We have been to Mexico many times and have never had an issue! Although in more recent years there has been more incidents of crime, as long as you stay in the touristy type sections and avoid walking around at night you will be fine! We will continue to go back to Mexico again and again!
According to the United States Gov Travel, Mexico is listed as a Level 2 in Safety. (Click here to learn more.)
*With all that being said: you are still in a foreign country, there is increased terrorism in the world today, and tourist in general are known to be targeted in any country. To keep yourself safe always beware of large crowds, beware of groups coming up to you trying to get a petition signed, keep your money and valuables hidden from pick pocketers, split your money up so it is not all in one locations, have copies your passports both at home and with you. With any serious concern contact your countries embassy.*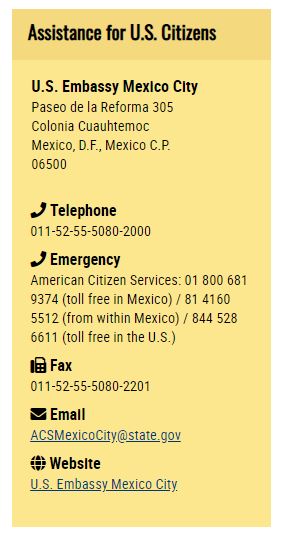 Things to do in Cozumel:
Fat Tuesdays: Honestly, it's the first thing we do every single time. If you're feeling brave try the 190 Octane. This is one of the places you can get those big "yard stick" drinks you see people coming home from vacations with. (which they will never use again haha)
Senor Frogs: Another "yard stick" place if your're after the perfect Instagram photo. Except this time you get a balloon hat to go along with it. Hey, don't knock it till you've tried it! Very fun atmosphere with lots of dancing and lots of shots, some of which are free!
Tulum, Mayan Ruins: Ancient temples from the city of Tulum. Learn about the Mayan heritage and culture while gazing at the beautiful Caribbean. This can be booked through a cruise excursion or Viator.com
Champagne Catamaran Sail & Snorkel: If you have never snorkeled before, the crystal clear waters of the Caribbean is where you need to start! This is a popular excursion for people who love to relax and be in the sun! This can be booked through a cruise excursion or viator.com
Shopping: There is so many little shops to browse in and purchase souvenirs. There is also higher end shopping and luxury brands on the strip.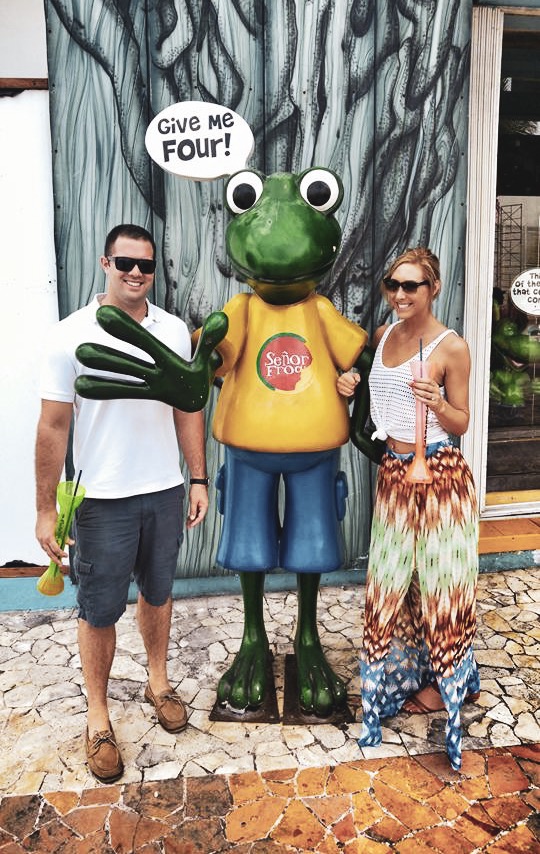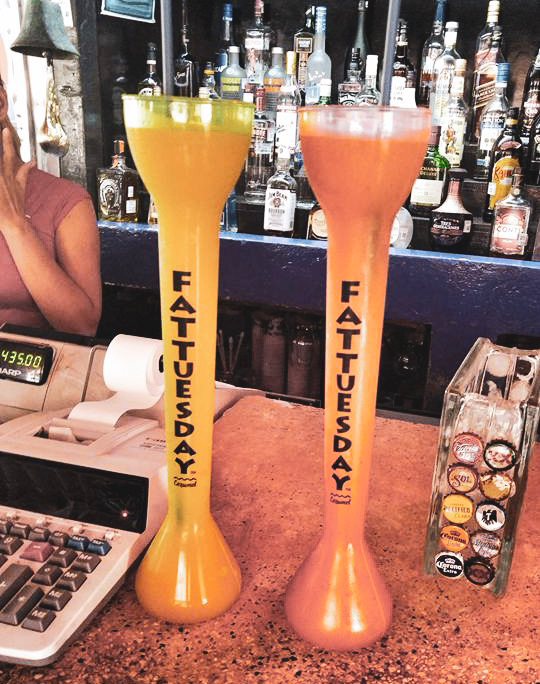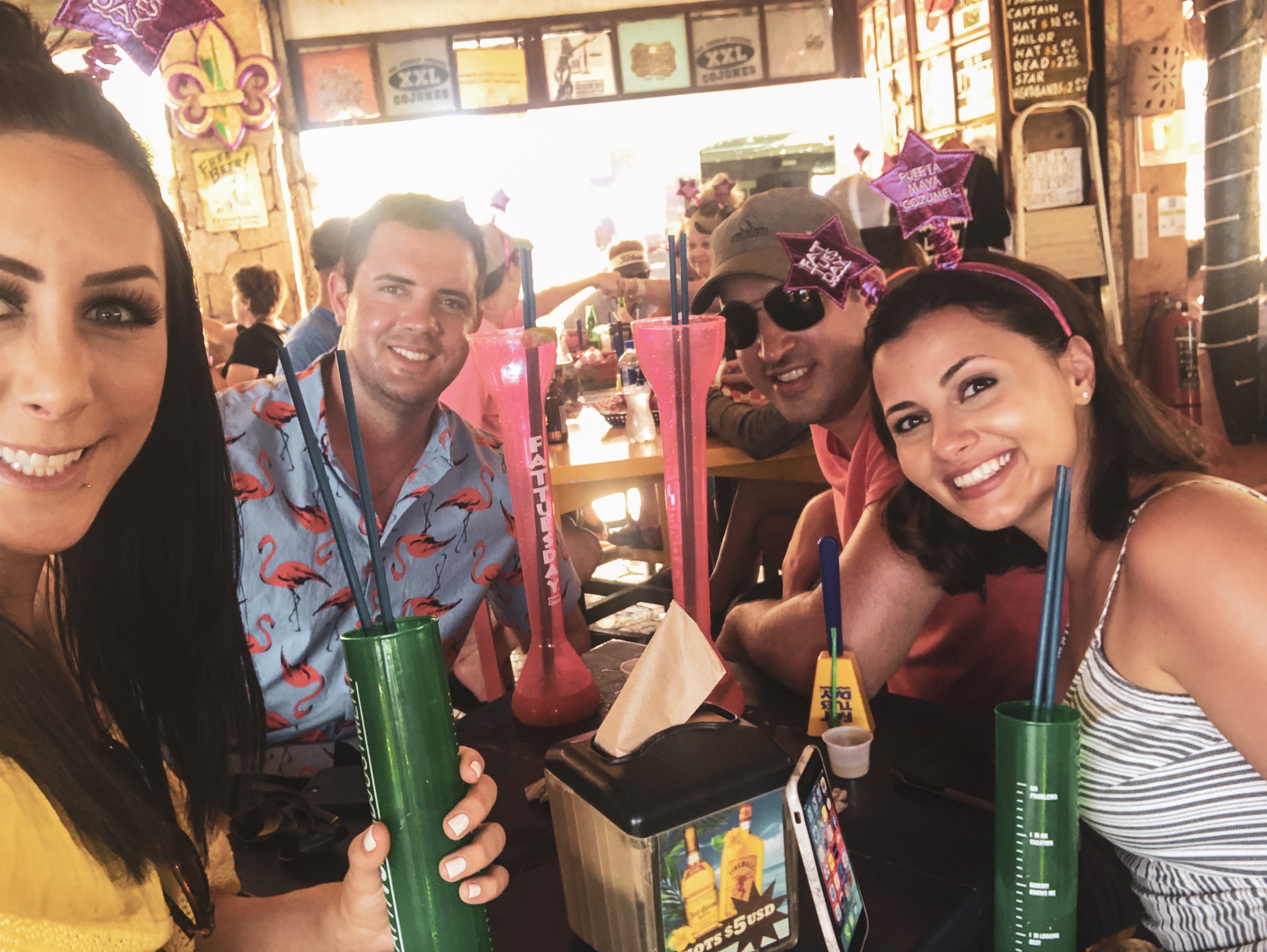 Travel Tips in Cozumel:
Electronics Voltage in Cozumel is 127. If the standard voltage in your country is in between 110 – 127 V (as is in the US, Canada and most South American countries) you can you you normal electronics. Others should remember to pack a voltage converter!
Currency in Mexico is the Peso.
Avoid drinking tap water in Mexico. The public system has long been known to have contaminates in it. Stick with filtered, bottled water.
Barter down the cost of your items in the little shops! The price is always negotiable.
"The sun is not the same!" Have you ever heard this expression before? This is true in Mexico. You are closer to the equator and you can get sunburn much faster than you would up North. Always remember your SPF, and to put it everywhere! (I've burned my lips, ears, and the part of my hair in the past)
You can get the most color/sunburn in OVERCAST weather. (do you hear that Ryan? aka king of the sunburns) Yes, THIS IS TRUE. On a cloudy day you are actually more likely to get burnt. Burners beware.
"Hurricane Season" officially runs from June 1 to November 30, peaking in August, September, and October. I've traveled both in mid June and mid November and never had an issue, but I would be very cautious to ever book August-October without trip insurance. With that being said, this is the time where you can get the best prices! We're talking $250 4/5 days cruises! If you're someone who has the availability to do last minute cruises, keep an eye on the weather and take advantage of the deals.
__________