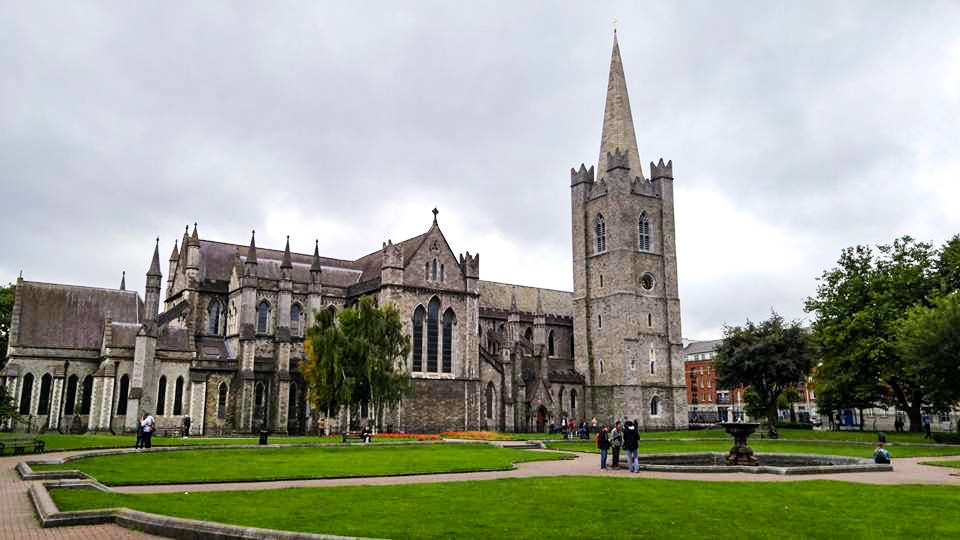 O

ur favorite country! We knew it as soon as we landed. We stepped off the plane and hit the airport bar for some Irish coffee. They were out of cream so they gave us both coffees for free with extra whiskey in them. Good Start!

In our opinion, the Irish are the nicest people we met in all of Europe! (besides the customs agent who didn't think Ryan's joke about being in Ireland only for beer, was funny lol) We walked around a ton at night and saw tons of people on the streets enjoying themselves. Even on Sunday night it was like a festival was going on there was so many people.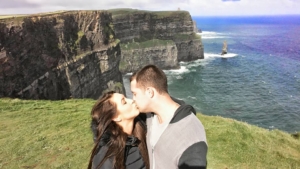 Our love for adventure brought us together, but our views of the world, and similar goals in life, will keep us enjoying each day together, for the rest of our lives. Here's to a lifetime of adventures!
This error message is only visible to WordPress admins
Error: API requests are being delayed for this account. New posts will not be retrieved.
Log in as an administrator and view the Instagram Feed settings page for more details.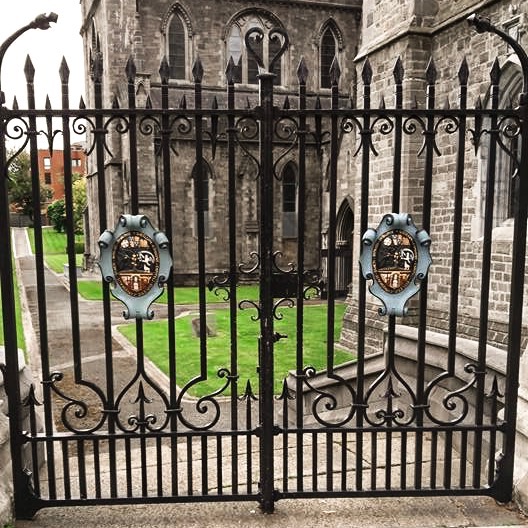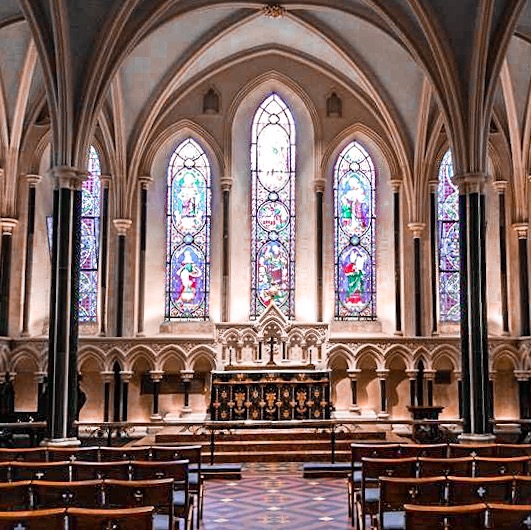 Best Food in Dublin:
We tried for the life of us to find a Reuben sandwich, and as it turns out…. Americans made it, not the Irish! The Irish had no idea what we were talking about even after we explained the ingredients. We were shocked and Ryan was quite disappointed. Stop eating them on St. Patrick's Day folks!
Bangers and Mash: One time, ate this 3 times during our 4 day stay! Sausage on a plate of mashed potatoes with onion gravy. It sounds too basic it be that good, but trust us and try it! Since becoming a vegetarian, I am always on the hunt for a veggie version of this. If you know of anywhere PLEASE let us know!
Luigi Malones Dublin: Someone handed us a coupon while we were walking the streets. It was pretty good!
Boojum Mexican: Weird to put on the Ireland list right? It is so good! Ryan actually emailed their corporate office to see if they would franchise it to the States! Its like Moe's or Chipolte but better!
Umi Falafel: I've gone every single time I've been in Ireland. Usually multiple times. It is the first place I ever had a falafel and where I feel in love with them. This is one of my favorite restaurants in the entire world.
The Old Storehouse Bar and Restaurant: We go here every time we're in Dublin! Last time, the bar tender recognized us haha! Try the smashed peas.
Quays: Honestly, I didn't eat here. But the drinks were fantastic.
Trinity Bar & Venue: Another favorite of ours!
Temple Bar: The most visited pub by tourists. Its usually always packed but worth it for a drink or two.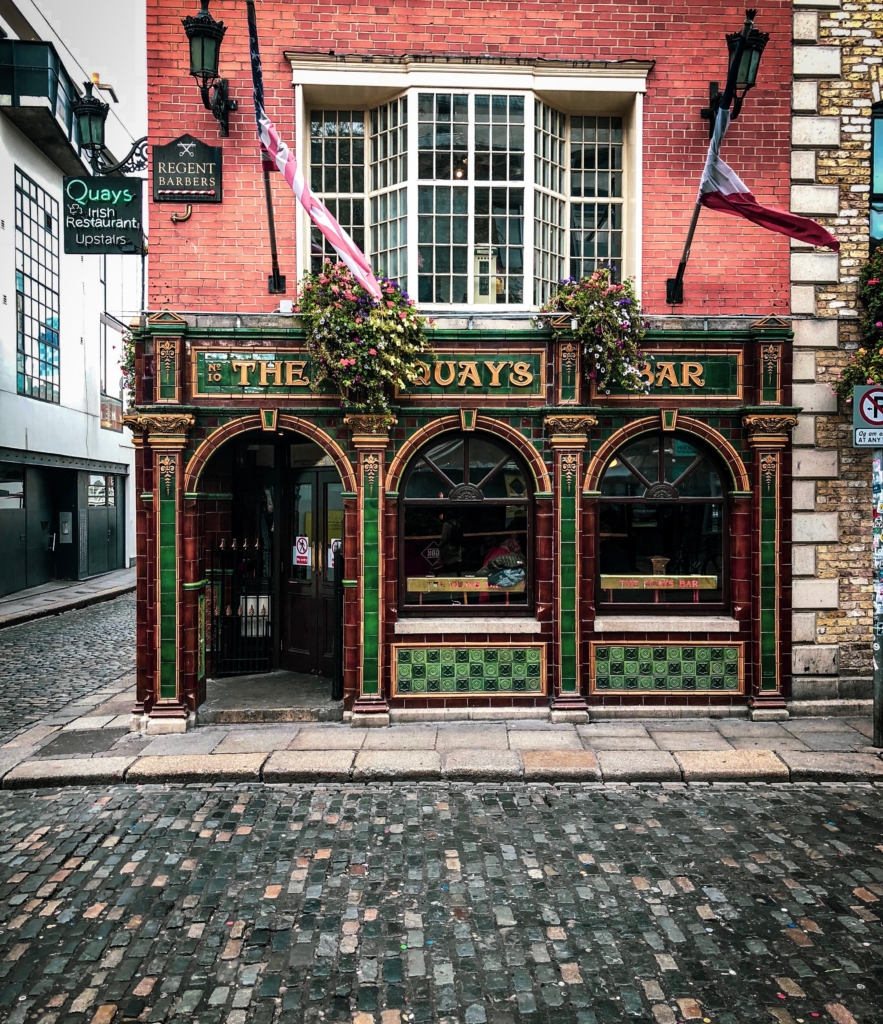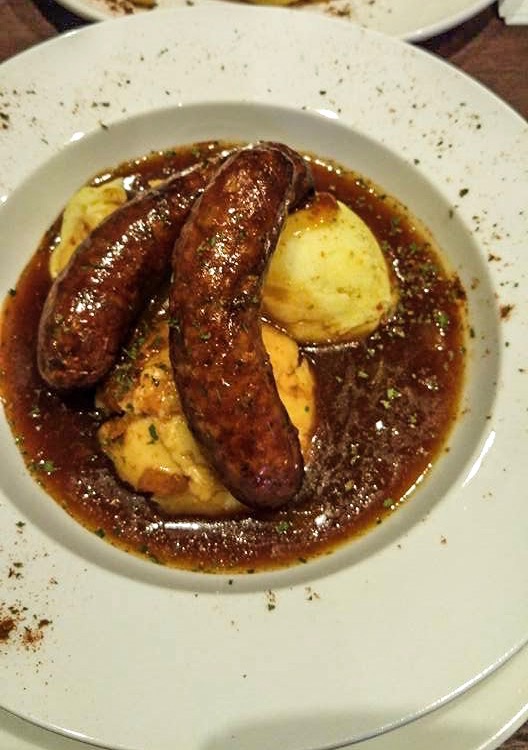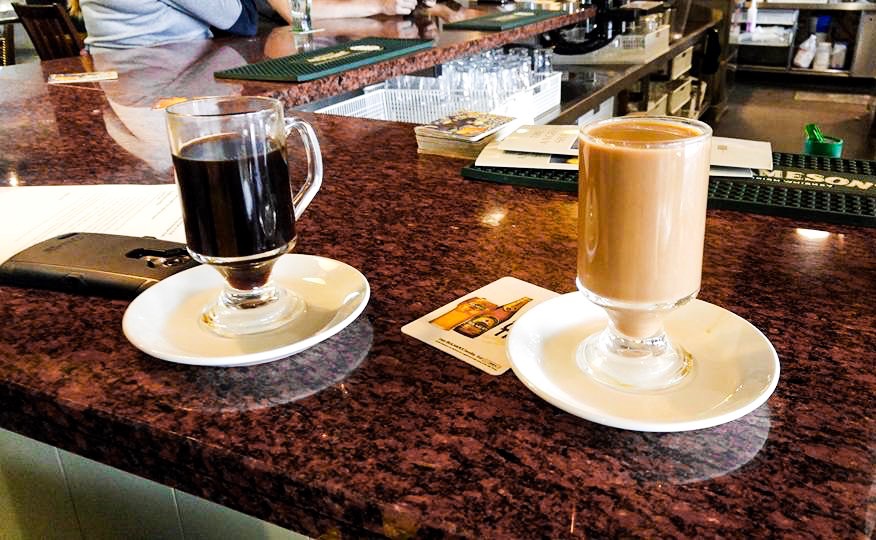 Where to Stay in Dublin:
We have stayed in Dublin a few times! When we first went years ago we were told to stay south of the Liffey River, so that's what we have done every time. I can't say for certain if the the other side of the river gets dicey at night time, because we have always avoided it, but that's the rumor. We strongly recommend the Temple Bar area. Every thing is walk-able and safe, and it's just the perfect location with all the restaurants and pubs around!
Stay:
Our favorite Hostel!
Pros:
Perfect location! Everything is super close walking distance.

Clean

The famous Temple Bar is next door.

Staff will hold and lock up your bag before check in so you don't have to carry it.

Free breakfast

Huge lockers

Great Staff
Cons:
Loud – if your room is on the side with Temple Bar. (The first night we had a window that overlooked the street, and people literally partied through the night into the morning. The next nights we changed rooms and it was calm and quiet!)
____________________
Airbnb: The apartment we stayed in is no longer listen on Airbnb but we really liked it! We stayed by the Guinness Storehouse. Location wise it was not our favorite. It was a bit far for walking distance to just about everything besides Guinness. But the actually accommodations were nice. I'm always an Airbnb fan! We would recommend renting something closer to the Temple Bar area.
How to Travel in Dublin:
Unlike most European cities, Dublin does not have a metro system. They use their bus system! We find it very simple and straight forward and all the buses are nice, clean, and usually not packed.
Dublin Airport to City Center:
Express Public Bus: Airlink 747. €6 one way pp or €10 round trip per Adult. 40 minutes give or take. Get off at O'Connell Street. The bus stop is right when you step out of the airport. There is always others there waiting. You can't miss it. This is what we take every time!
Air coach: Outside Terminal 1. €7 one way pp or €12 round trip per Adult. Privately owned luxury coach buses.
Uber: Most of Dublin is walkable but if you get a bit to far, Uber is super cheap!
Is It Safe in Dublin:
We have almost always stayed in the Temple Bar area of Dublin! This area is full of tourists and partying locals. Everyone is very friendly and we never had any issue walking around at night. The first time we went to Dublin we were told not to stay or go to the north side of the river at night time, and while we did venture over there on a short walk during the day once, we all together avoid it at night. Now, this information could be totally wrong, it could have been old, or a local could straight up tell me I'm crazy. But It is just what we've heard and have always stuck too it. I don't think crime is a huge issue in Dublin, I think their is a current issue with drug use and petty theft because of it but that doesn't seem to venture into the Temple Bar area! You'll love Dublin, its really a place you don't have to worry about. Also, I remember a shuttle bus driver telling us one time that their cops don't even carry guns because they don't need them! Imagine that.
According to the United States Gov Travel, Ireland is listed as a Level 1 in Safety. (Click here to learn more.)
*With all that being said: you are still in a foreign country, there is increased terrorism in the world today, and tourist in general are known to be targeted in any country. To keep yourself safe always beware of large crowds, beware of groups coming up to you trying to get a petition signed, keep your money and valuables hidden from pick pocketers, split your money up so it is not all in one locations, have copies your passports both at home and with you. With any serious concern contact your countries embassy.*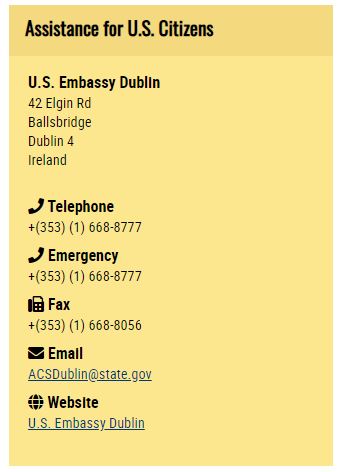 Things to do in Dublin:
Things to do: 
Beautiful! Especially the outside! However, we didn't think the money to get in was worth it. (and it was only $6.75 per person) Its WAY smaller inside than it looks from the outside or online. We were a little bummed to say the least.
We didn't go inside, but it was a beautiful walk!
Let us start by saying, Guinness tastes COMPLETELY different in Ireland than it does in the United States! Way better! The tour is fun and interactive. Tickets are about $23.00 per person. (Cheaper with a school ID) You not only become certified on pouring the perfect pint, 2 free beers at the end, but also the ability to go to the gravity bar which over looks the entire city! This is a big recommendation from us!
Trinity College Library: Book worm or photography lover? This is your heaven. It costs €14 to get in. Trinity College is home to some of the oldest books in the entire world. The library itself is breathtaking.
Jameson Distillery Bow St: Hah, I'm not a Whiskey drinker, but Jamo is Jamo, am I right? They have tastings, blending, and cocktail making classes!
DIY Pub Crawl: ahhhhh my favorite activity! Literally just wander around, in and out of every pub, drinking pints and listening to the live Irish music. I'm not lying when I tell you it is our favorite thing to do in this world!
Venture out: Take the train to Belfast, Galway, or Cork!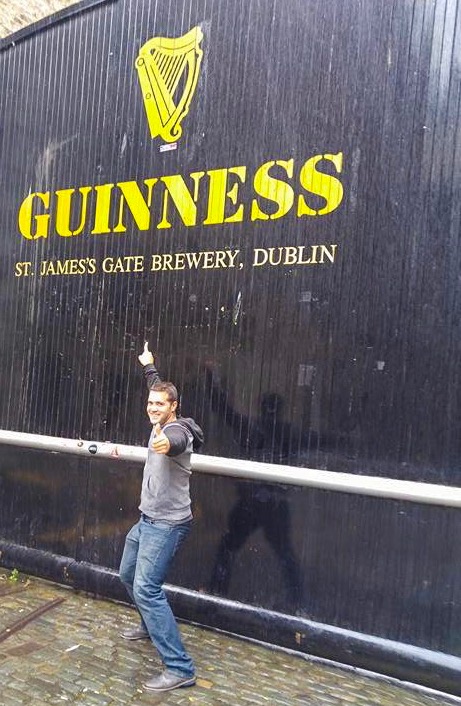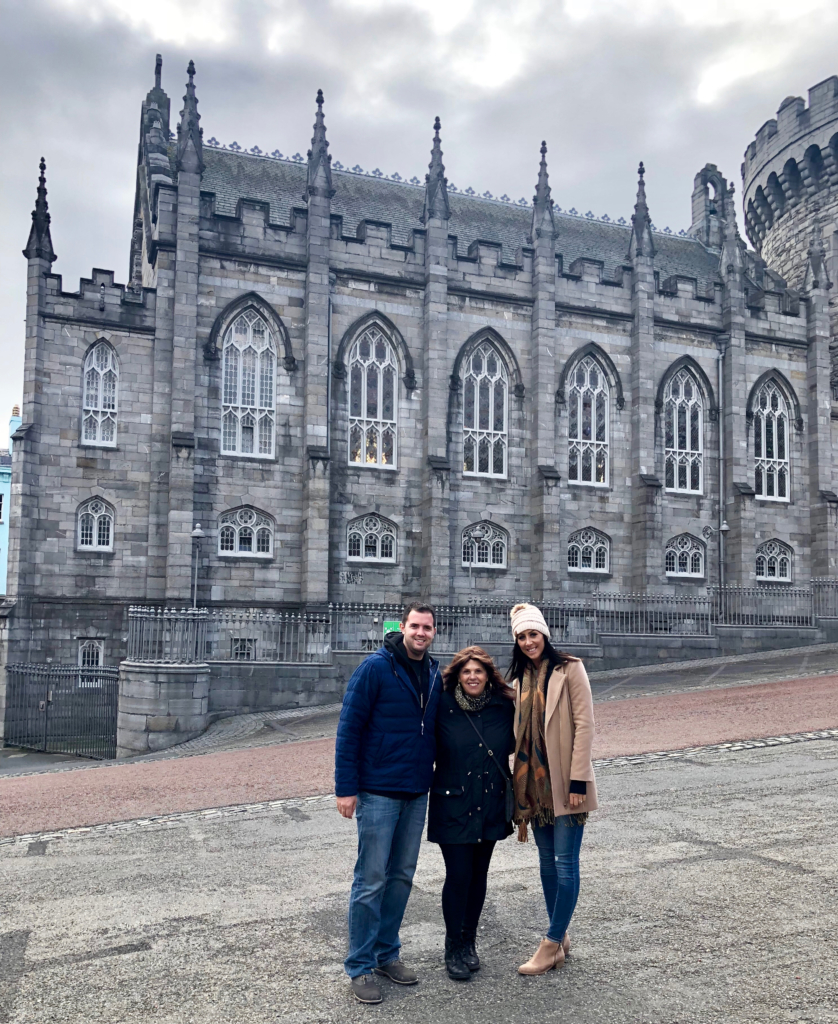 Cliff of Moher: One of our favorite sights in this world! We booked our tour through viator.com and it was a full day event. A large bus picked us up at a local spot and we took a few hour drive to the cliffs. On the way we stop at St. Johns Castle and explored. After a few hours at the cliffs we stopped in a small town for an Irish lunch that was delicious! All in all it was a very long day but 100% worth it and I would love to go again.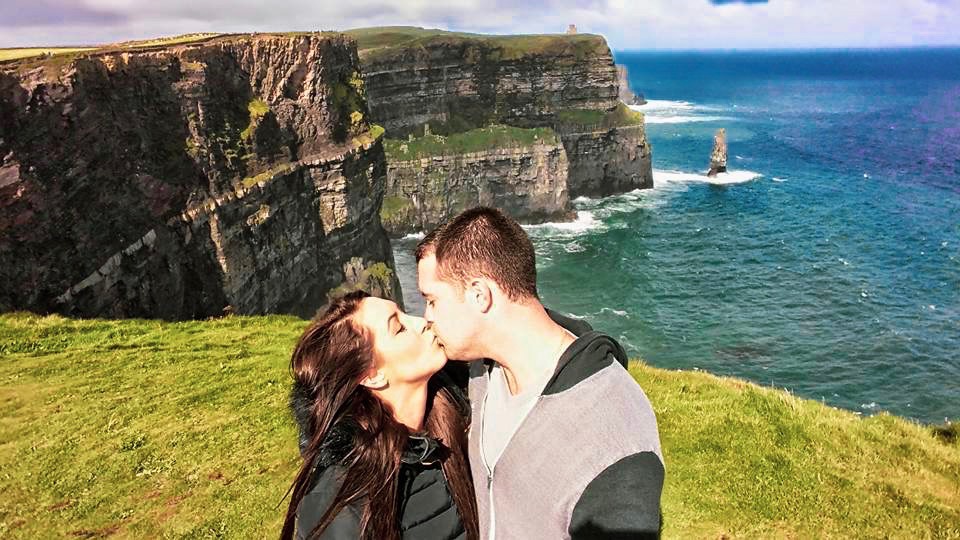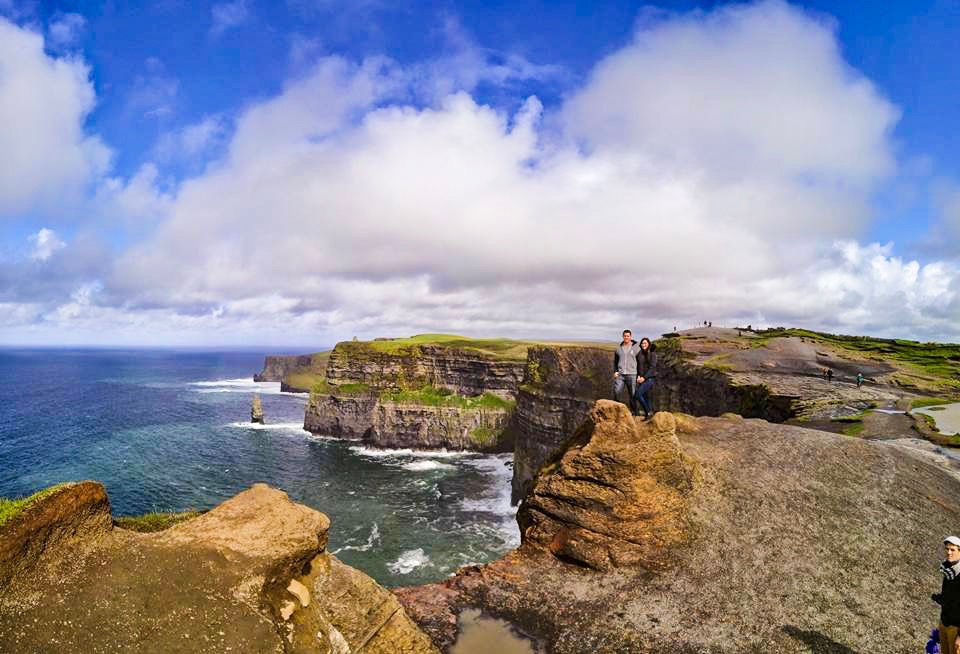 Travel Tips in Dublin:
Electronics Voltage in Dublin is 220. (America runs on 110)
Currency in Dublin is the Euro.
Ireland is know to be dreary, rainy, and particularly cold. My first few times I didn't realize how cold it felt there and had to go buy a winter jacket. I've been in early fall numerous times and every time I am bundled up! Even if it says it will be 60 degrees, it wont feel like that.
Try the Guinness even if you don't like it. It is true, it doesn't taste the same as in the states! I'd say a bit more chocolatey.
Try the Ciders! Irish ciders are the best.
Talk with the locals! The Irish really are super nice!
__________
Europe is NOT the United State! If your'e an American like us:
Leave the baseball hat at home
Wear a more fashion forward shoe when walking around. A "gym sneaker" while not in the gym is a dead give away as an American and can make you a target.
Remember that just because it is different than the states, does not make Europe any less advanced of a country.
Food is made their way, not your way…..your'e in their country!
Remember to get a voltage adapter or compatible electronics.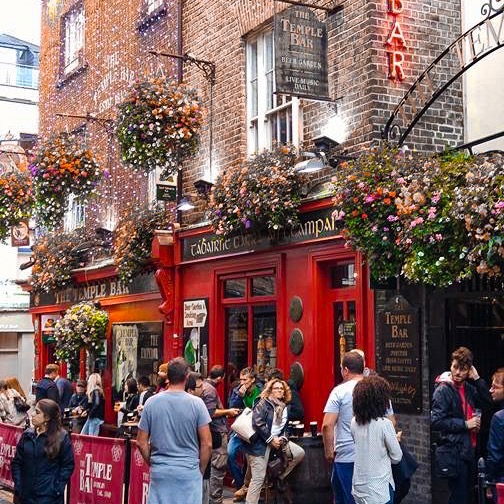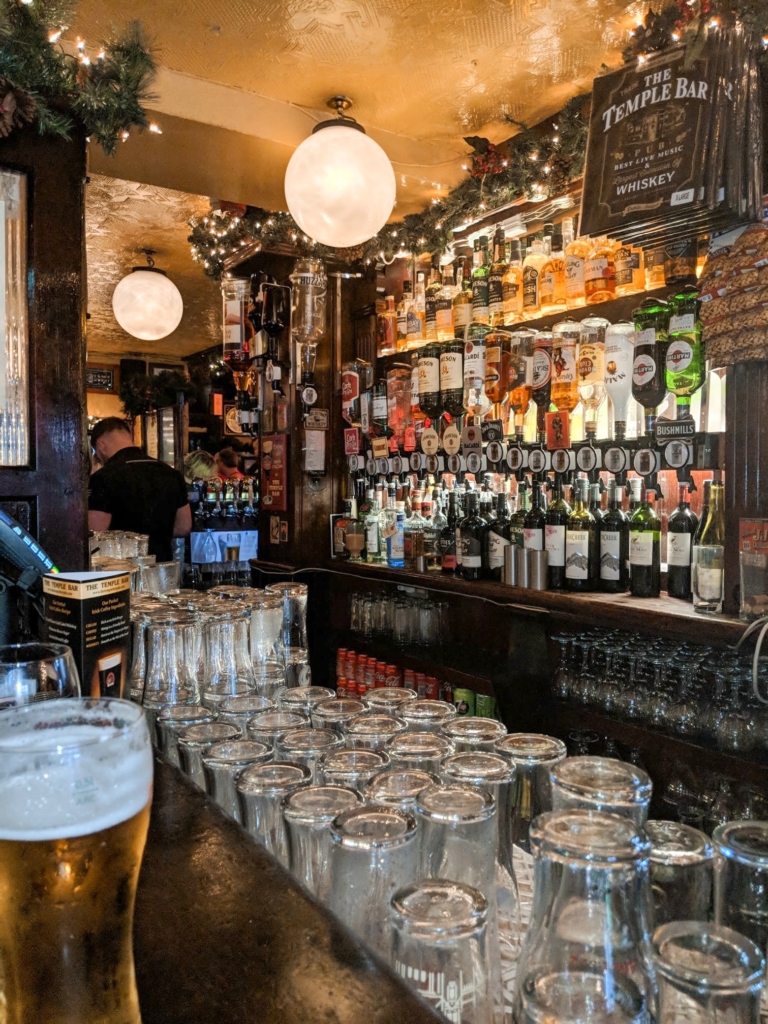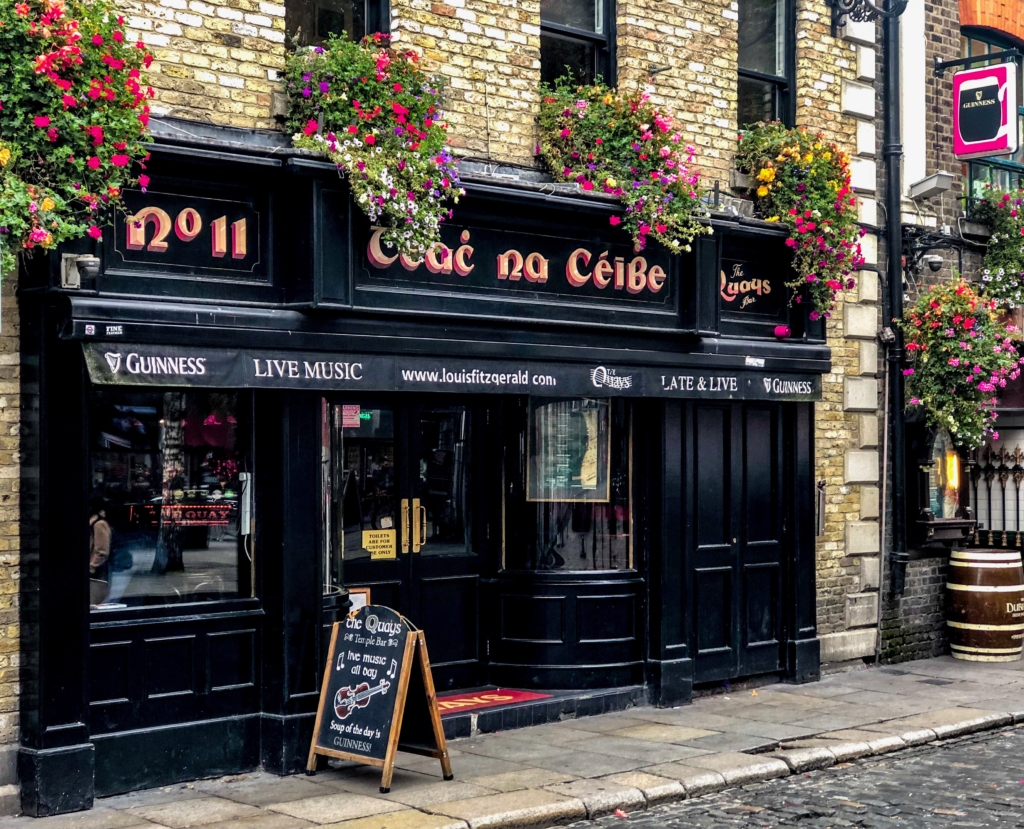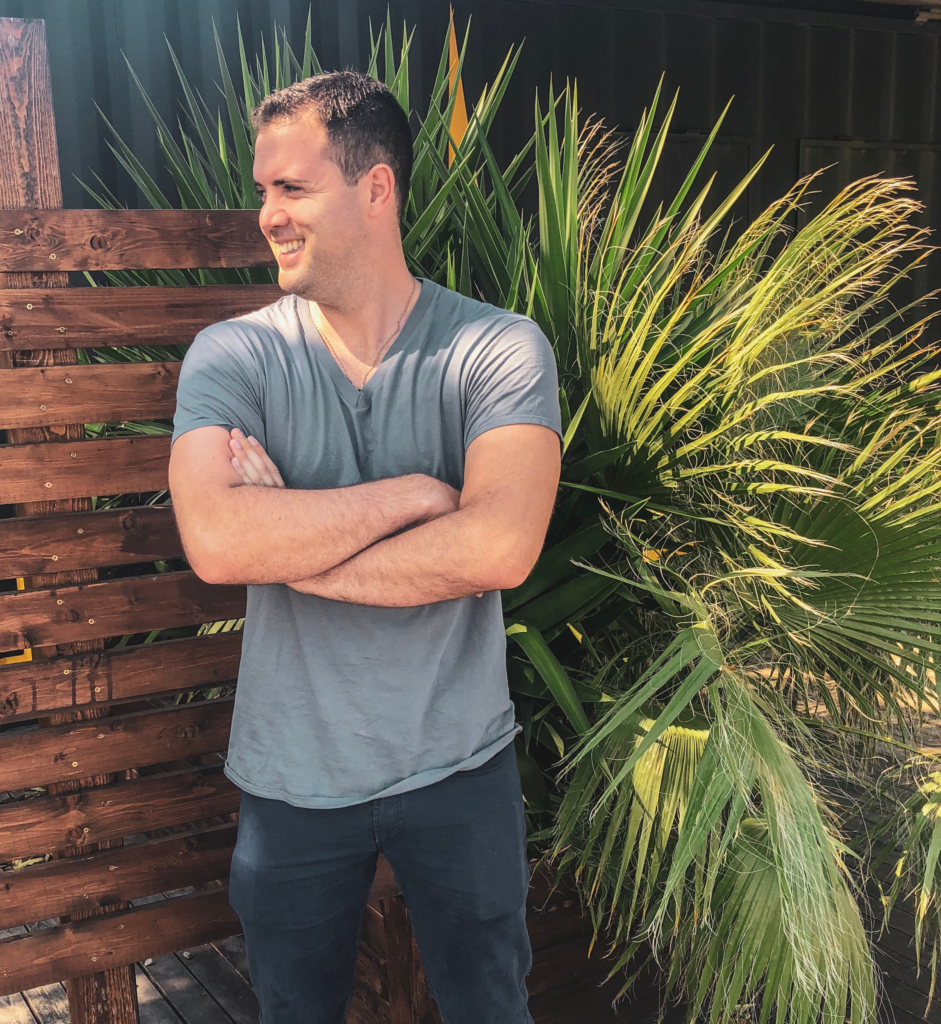 "Of course I had to climb to the edge of the cliffs and Christine had to do a handstand picture near the edge, because lets face it if you don't almost die were you really there?"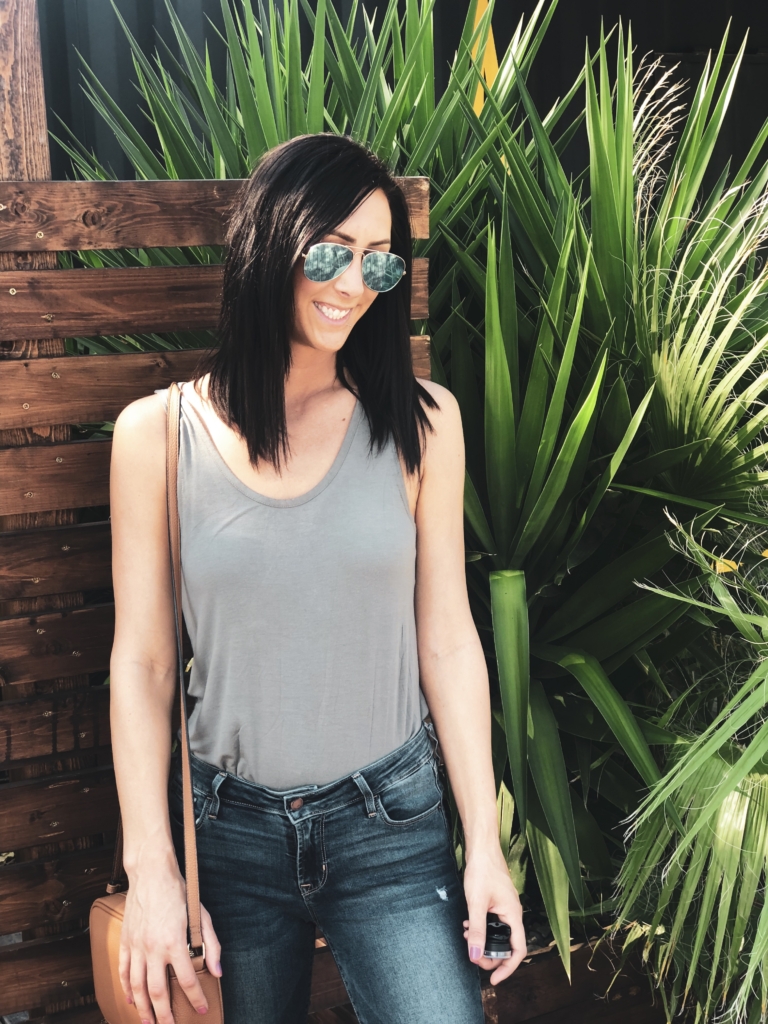 "But due to the fact they didn't have cream they gave us the Irish coffees for free! So naturally my cheap ass downed it like straight shots because I was excited about a good deal."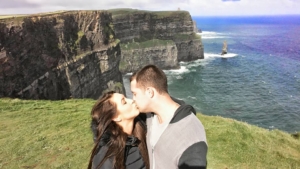 Our love for adventure brought us together, but our views of the world, and similar goals in life, will keep us enjoying each day together, for the rest of our lives. Here's to a lifetime of adventures!
This error message is only visible to WordPress admins
Error: API requests are being delayed for this account. New posts will not be retrieved.
Log in as an administrator and view the Instagram Feed settings page for more details.