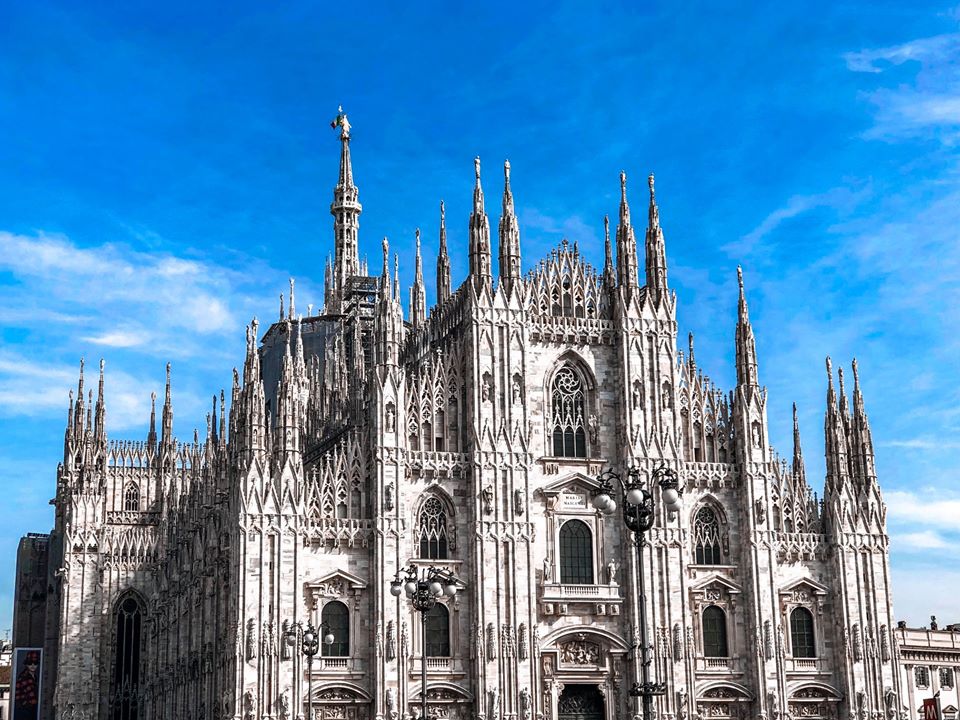 M

ilan was just a quick stop over to check off our last major Italian city. We were cruising out of Venice and it is only a 2.5 hour train ride from Milan to Venice St. Lucia train station, and at the time, the plane ticket to Milan was cheaper than Venice. Not to mention it was a direct flight from NY unlike the Venice flight. So we went just because. Only scheduling a day and a half in the city. We were so so surprised at this city! If you stay right by the Duomo, it is the prettiest views, best shopping and great food! We instantly said, "we can not wait to come back!" after being there for 5 minutes.  Do your self a favor and schedule enough time here!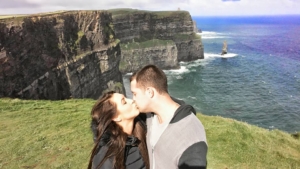 Our love for adventure brought us together, but our views of the world, and similar goals in life, will keep us enjoying each day together, for the rest of our lives. Here's to a lifetime of adventures!
This error message is only visible to WordPress admins
Error: API requests are being delayed for this account. New posts will not be retrieved.
Log in as an administrator and view the Instagram Feed settings page for more details.
Best Food in Milan:
Dogana: We stopped for a light meal and got bruchetta, a cheese plate, and a craft of house wine. It was incredible. I'm sure you are aware but all bruchetta is not made equally, and I've had a lot of just okay bruschetta while in Italy, but this one was amazing! We left wishing we had ordered our entire dinner here.
Bar Della Scala: Another light meal (this was actually our second "light meal" aka pre dinner meal haha) We grabbed a pizza to split a sandwich and some drinks. The food was not very good, the wine was good but also not the largest selection. From what we saw, it seemed to be way more bar than restaurant.
93 Gradi: This was literally the door next to the Airbnb we stayed at, we really liked it! Good pizza and cappuccinos.
While the restaurants have an absolutely STUNNING view, do not eat right next to the Duomo. That is as tourist trap as you can get.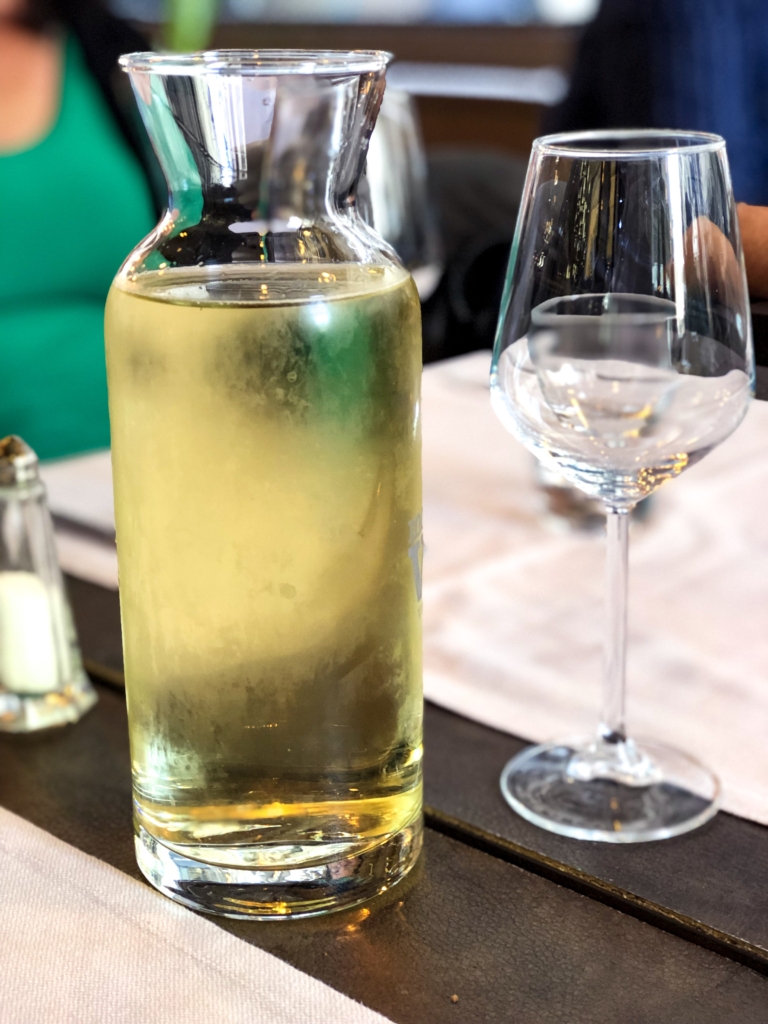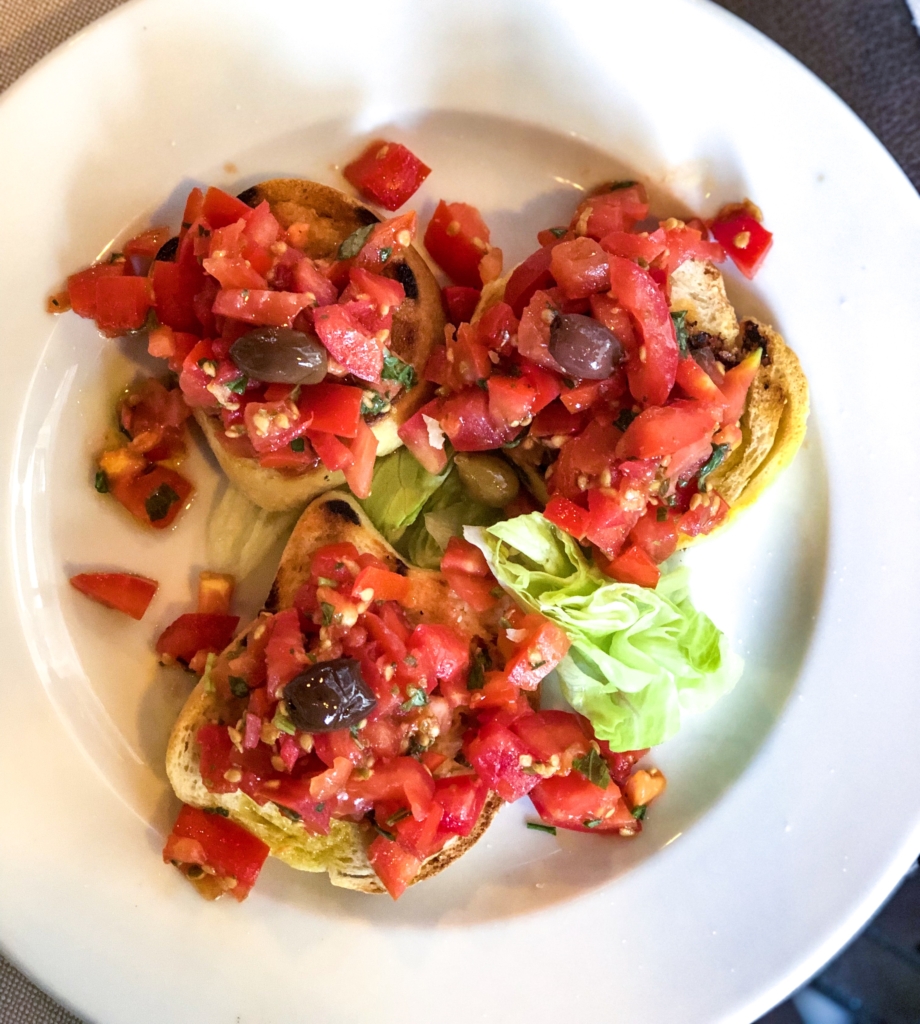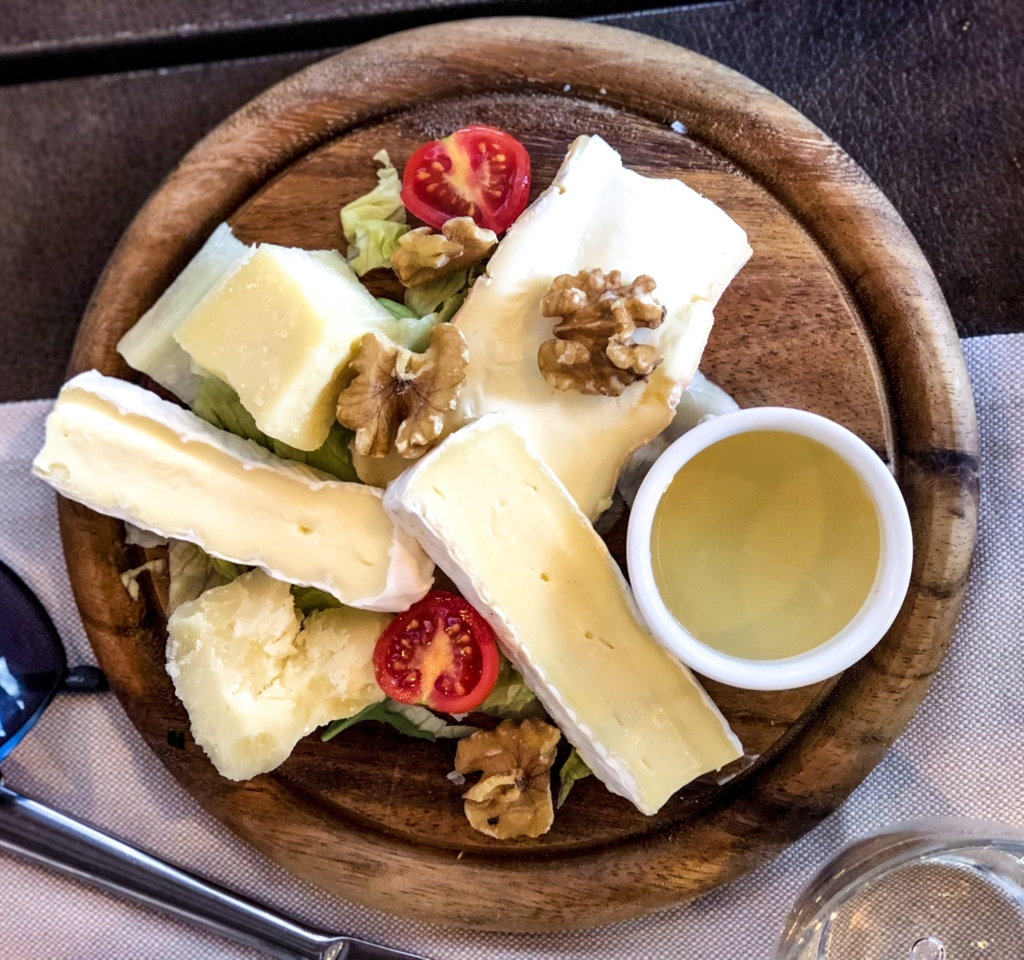 Where to Stay in Milan:
The apt is in a great location, with restaurants literally right next door. About a 10 min or less walk to the Duomo. We stayed as a family of 5 which worked for our one night stay. The pull out couch where my husband and I slept was extremely uncomfortable. It was in the living room (no big) but it had to be smaller than a full size and you would feel every bar from the fold out metal part when laying on it. Needless to say we did not get a very good night sleep. But again, fine for one night. If you are looking to stay multiple nights With 3+ people they may find that bed to be rough. The host generously allowed us to drop our bags an hour before check in as the room was still being cleaned so we appreciated that. The apt does look more worn down in person compared to the photos but again for one night it was fine. You can't beat the location tho!
We would however recommend somewhere close to that apartment. The location really was ideal! We didn't feel like the area further than 30 minutes walking distance from Duomo was as nice, so I would for sure map it before booking.
How to Travel in Milan:
Milan was NOT our easiest city to travel in. Our plan was to fly into Milan then take the 2.5 hour train to Venice where we would then board our cruise the following day. The bus to the train station was simple, but after arriving to the MASSIVE train station and we tried to get 5 tickets only to find out the direct, high speed trains to Venice we completely sold out for 2 hours. There is not many if any places to sit and wait so we stood around or sat ON our luggage. After a red eye flight I might add. This was a big bummer but something we could not really control, so we sucked it up. But to add insult to injury, the train came about 45 minutes late to the station. All while thousands of people swarmed about. It was definitely a tough run. We also ran into an older couple who were on their first European trip, extremely frustrated and irate about the whole train system, difficulty figuring out the metro system, and amount of people. This was no doubt one of the busiest stations we have been too so give yourself more time that you could imagine.
Malpensa Airport to Milano City Center: About a half hour to an hour depending on if you take private vs public transport.
Uber: Milan is one of the cities in Italy that does have Uber, it is typically the same price as a cab tho, and not as readily available. We had called one and it canceled on us twice after accepting the ride.
Cabs: Cost Varies
Milano Express Train: Located the bottom floor (-1) of the airport in Terminal 1. About 51 minutes. Get off at Milano Centre or Milan Cadorna depending on where you are staying. Tickets are €13 and you can buy them online or right at the station.
Milano Shuttle Bus: Direct connection from Airport Terminal 1 or 2, to City Center right next to the steps of Central Station. Cost is €10 per ticket. Make sure you validate your ticket before boarding, and the whole trip is around 50 minutes. It is a big coach bus where luggage is stored under. Comes every 20 minutes.
From Milan Central Station to Duomo:
Metro: Located right in Milan Central Station. Take Line 2 to Duomo. €2
Bus: Bus stop right outside the Milan Central Station. Take line Nm3. €1-2
Taxi or Uber: About 5 minutes, cost varies.
Walk: about 2 miles.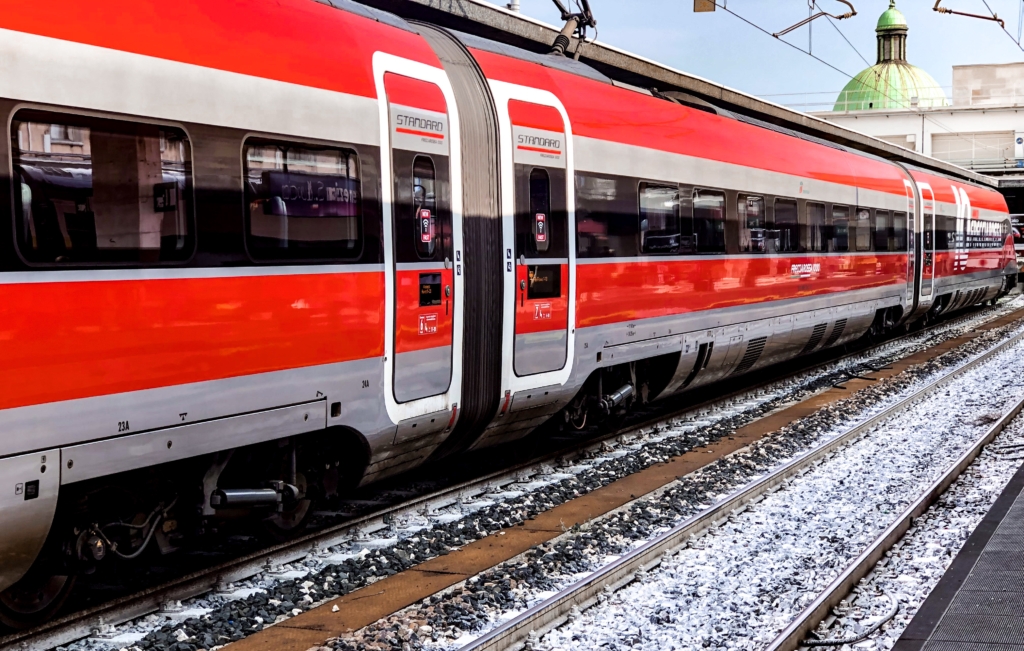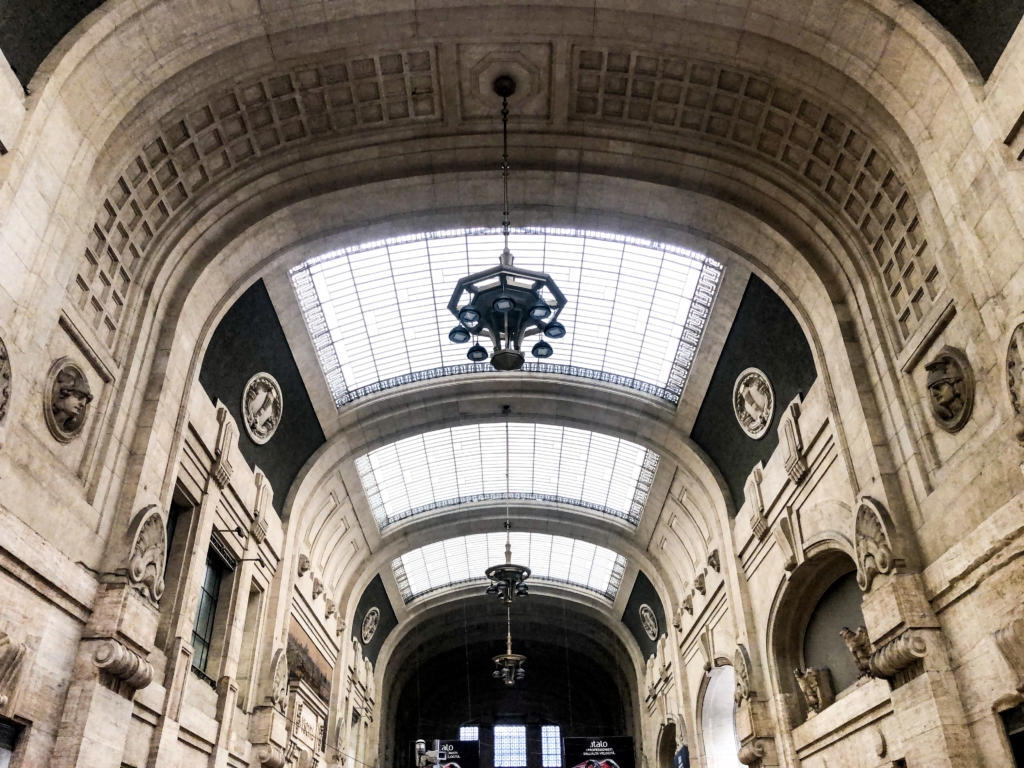 Tram:
18 lines that run almost all night, it is one of the fastest ways to get around the city. You can buy a ticket at any metro station or kiosk. €4.50 for an unlimited day pass. Make sure you validate you ticket before boarding each time! This can be done at the metro station, just pop it into the machine to stamp.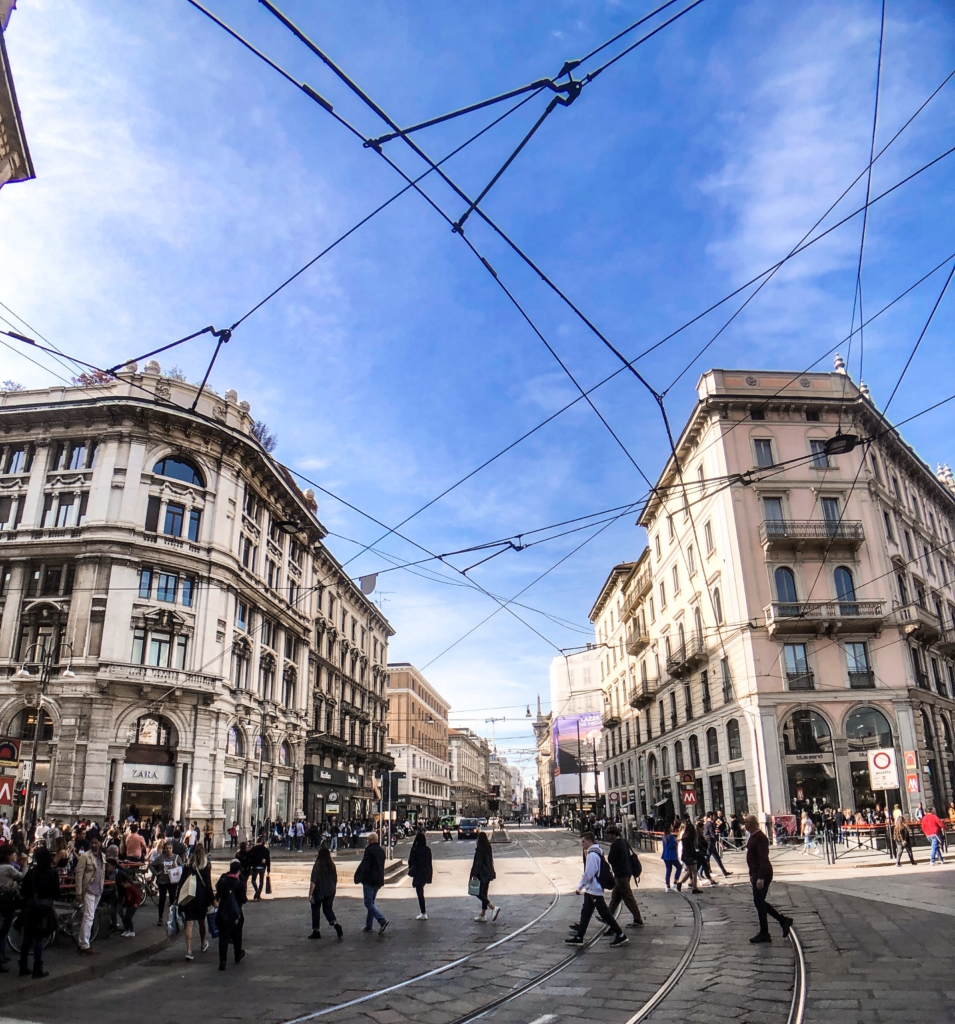 Is It Safe in Milan:
Like most major Italian cities, Milan is very safe. You are fine in the city center walking at night, speaking to locals, pretty much anything. The one thing to up your caution level on is pick pocketing and minor theft. Minor theft as in, valuables taken from your Airbnb or hotel rooms. When it comes to pick pocketers the Duomo  and Milan Central Station are your most likely spot. There are tons and ton or people around and it is easy to get caught up in a crowd. There are warnings when purchasing a train ticket at a machine to keep an eye on your wallet. If you have been to Europe before, you know the drill, if not, check out our blog on What to know your first trip to Europe. It has good tricks to keep someone from helping themselves to your stuff. (Spoiler: Safety pins!)
According to the United States Gov Travel, Italy is listed as a Level 2 in Safety. (Click here to learn more.)
*With all that being said: you are still in a foreign country, there is increased terrorism in the world today, and tourist in general are known to be targeted in any country. To keep yourself safe always beware of large crowds, beware of groups coming up to you trying to get a petition signed, keep your money and valuables hidden from pick pocketers, split your money up so it is not all in one locations, have copies your passports both at home and with you. With any serious concern contact your countries embassy.*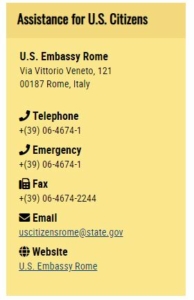 Things to do in Milan:
Duomo: Stay by it, visit it, Shop by it. It is so much more incredible in person than you could ever imagine.
Lake Como and Bellagio: Take a day trip and see one of the most famous lakes in the world. Beautiful mountain views and great little shops in a quaint town.
Shop: There is a reason that Milan is known for shopping! If you enjoy higher end items, they are endless. Although they do still have affordable stores for the average joe (you can never go wrong with a massive Zara or H&M am I right?)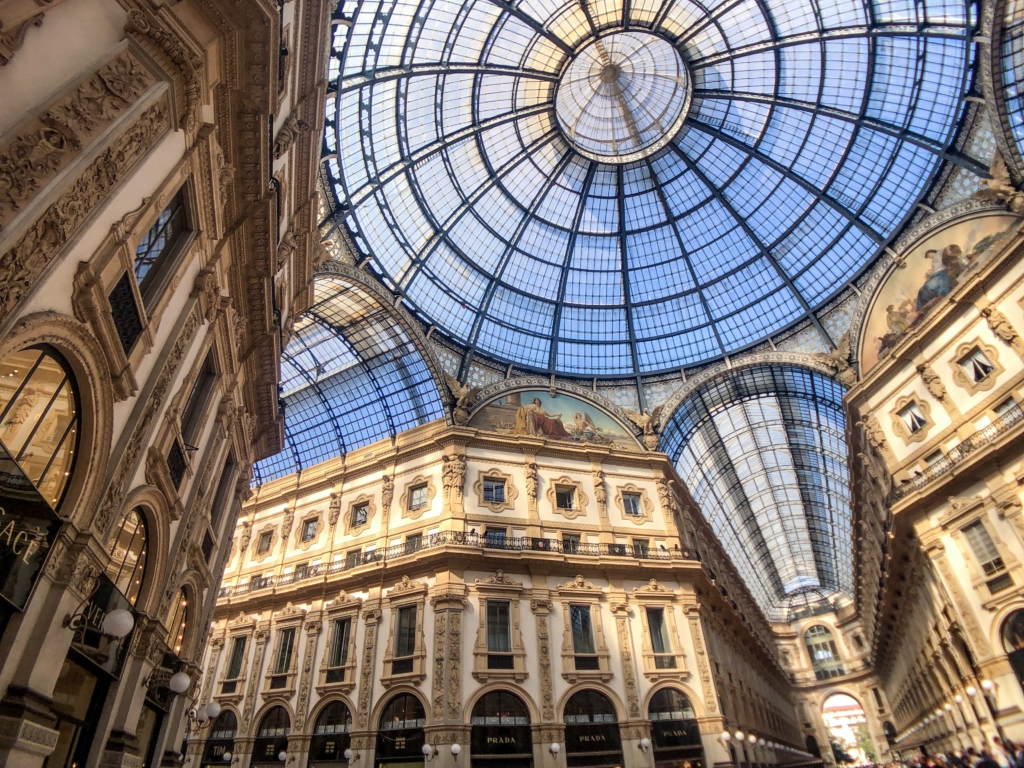 Venice or Zurich: Hop on a train and take a day trip to one of these amazing cities. Within 3 hours by speed train!
Cooking Class: Learning how to cook like a real Italian. Most classes offer something for everyone, from beginners to advanced, all in the same lesson.
The Last Supper: View Leonardo da Vinci's World famous painting of Jesus at his last supper. Restricted access and Tickets are needed!
Sforza Castle: If you love art or history, this is something you would enjoy! Leonardo da Vinci painted rooms and ceilings in this castle.
Eat: and then eat again. As much food and house wines your body can take. (or is that just what I do??)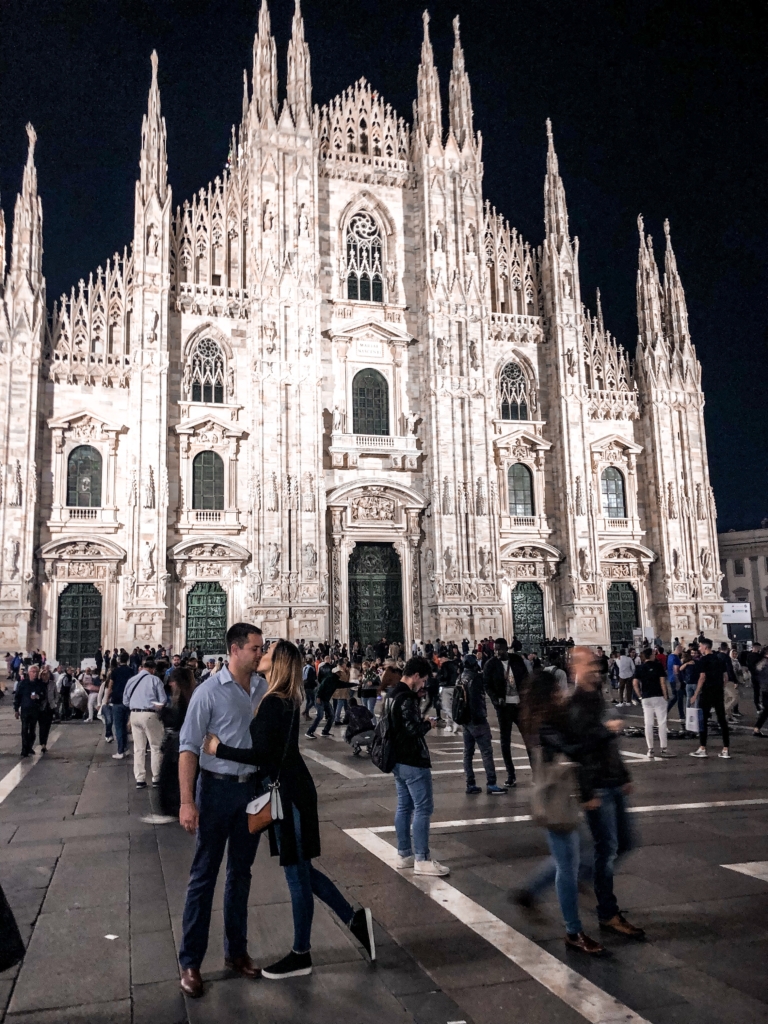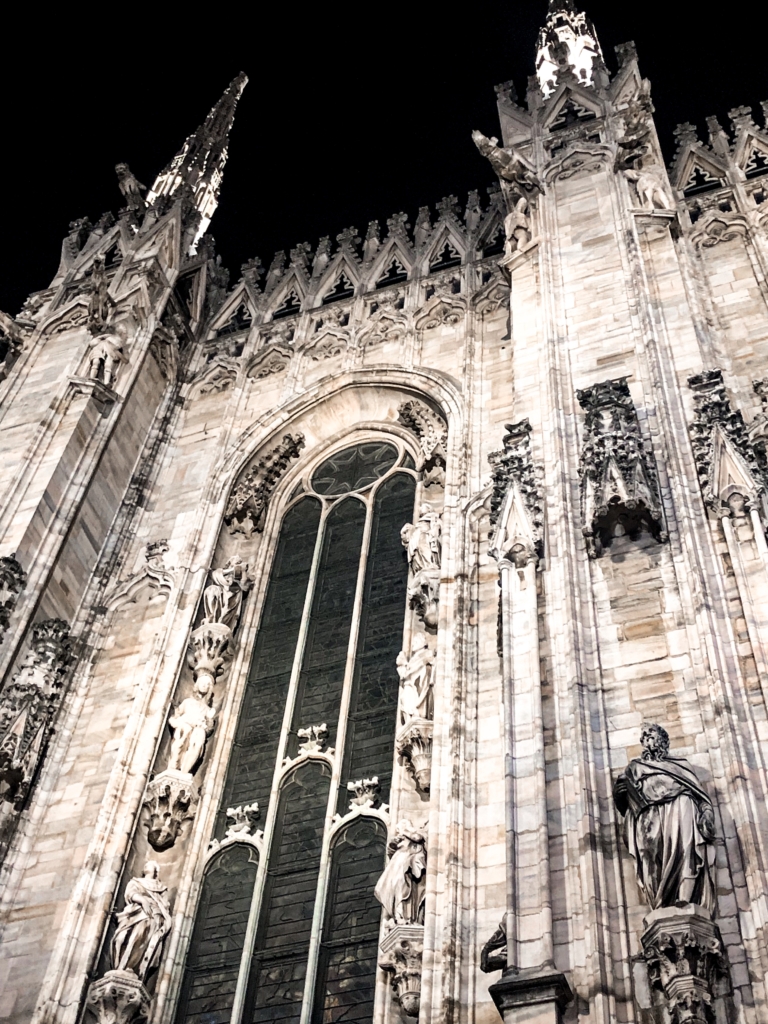 Travel Tips in Milan:
Electronics Voltage in Milan is 220. (America runs on 110)
Currency in Milan is the Euro.
Pick Pockets are huge around the Duomo and Milan Central Station! Caution is more than advised
Avoid eating in view of the Duomo for more authentic Italian food at a better price.
Ask you Airbnb host, or other locals where the best restaurants are.
Keep you eyes out for celebrities! Milan fashion week is huge but so are other events Milan hosts. We saw Modà, an Italian Pop band at their hotel and a restaurant with hundreds of fans running after them.
__________
Europe is NOT the United State! If your'e an American like us:
Leave the baseball hat at home
Wear a more fashion forward shoe when walking around. A "gym sneaker" while not in the gym is a dead give away as an American and can make you a target.
Remember that just because it is different than the states, does not make Europe any less advanced of a country.
Food is made their way, not your way…..your'e in their country!
Remember to get a voltage adapter or compatible electronics.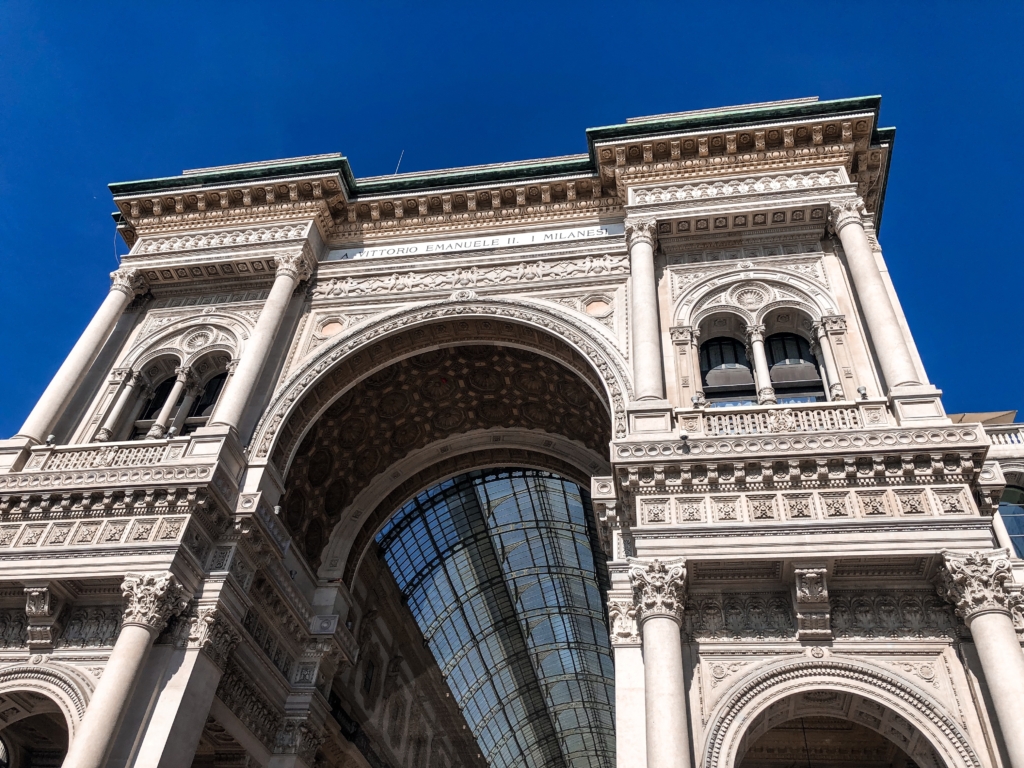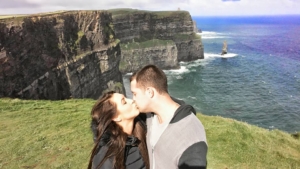 Our love for adventure brought us together, but our views of the world, and similar goals in life, will keep us enjoying each day together, for the rest of our lives. Here's to a lifetime of adventures!
This error message is only visible to WordPress admins
Error: API requests are being delayed for this account. New posts will not be retrieved.
Log in as an administrator and view the Instagram Feed settings page for more details.