We love cruising! It could be because on our 4th date we had a few too many drinks and booked a cruise right there at the bar! We ended up "officially" starting to date while on that Royal Caribbean Cruise in Cozumel Mexico. Even before that cruise tho, Ryan and I had separately been on numerous cruises and traveled around the Caribbean Islands. We see it as such a good value, all your food and entertainment included, all while seeing so many different places. Like most cruisers that live in the United States, we frequented ships that headquarters we based in the USA. 1. because they are the readily available to us and 2. because they are English speaking. Even when traveling over seas we choose USA based lines to make things a bit easier. We cruised Norwegian Cruise Lines out of Barcelona for a European Cruise, and Royal Caribbean out of Brisbane Australia for a cruise around New Zealand. With these, plus our NUMEROUS Caribbean cruises, I think it is safe to safe we knew exactly what to expect when boarding.
We have cruised:
Carnival Cruises
Royal Caribbean Cruises
Norwegian Cruise Lines
Although they all have their slight differences, they run pretty similar. When we decided to go to Greece, we knew we wanted to hit multiple spots and thought a cruise would be the best way to do that. (Check out our blog on Cruising the Greek Islands to see how it went and if that theory was correct or not!)  After a long search of Cruise options on iCruise.com, we found an itinerary that brought us to all the places we wanted to go, it was on Costa Cruise Lines on ship Luminosa.
On my initial finding of this cruise, I knew nothing about it, I had never even heard of Costa Cruises before. But their itinerary and dates were exactly what we were looking for. I started my research on them and found that they were owned by Carnival Cruise Lines but their headquarters are in Italy. Meaning, that the main language spoken on board the ship was Italian and most guests aboard are from Europe. Upon further research I saw that the ship looked a tad bit different, and the reviews from other Americans was few but mixed. I could not seem to get clear cut answers on what, if anything made a foreign cruise line (Italian cruise line more specifically) different from the USA based ships. Even so, the language barrier didn't scare us at all because we had spent so much time in Italy in the past, and when in doubt Google Translate can save the day. We all agreed that it was worth a shot a booked without knowing exactly how it would go. After just returning for my week long cruise, here is my finding for anyone looking to book with Costa, or possibly another foreign cruise line.
BOOKING:
This had me a tad confused. I did the booking for my family of 5, we booked two separate rooms.
Mini Suite – would sleep 3 adults and has a balcony.
Interior Room – for Ryan and I.
We decided to pull the trigger for this trip on a Saturday. We booked the flights first and then I proceeded to book online. I made it pretty far in the booking process until putting our address and county of residence in. The United States was not on there? What what? So after a short search around I found there is two separate websites. One for Europeans to book off of and one site for Americans. So I went to the American site and found the cruise and proceed to book only to find out you can not book off the American site online, like you can the European site. You have to call and book over the phone. I called only to find out they were closed to Monday. I was a bit nervous having to wait the two days in fear of them selling out and us having flights booked already. I was definitely disappointed that I couldn't book online. Its 2019 guys!
I called first thing Monday morning to book and the lady on the phone was super sweet. It was a very simple process. We made our down payments and got our reservation emails right away!
Reading other Americans REVIEWS before we cruised: (spoiler alert: They are NOT all true! keep reading….)
From the time we booked in March, until our actual cruise in September, we checked reviews every so often. From what I saw from other Americans, the food was either fantastic or it sucked, but even if the review said the food sucked, they complimented how good the pastas were. One major complaint was that they did not cater much to Americans. Now these reviews were a bit stupid to me…..silly american reviewers, this is an Italian Cruise, why would they cater to you! If an Italian family came on a Royal Caribbean cruise to the Caribbean would you expect them to start announcements in Italian and do the shows in Italian? Of course you wouldn't! We boarded the ship quite curious to see how this would all go.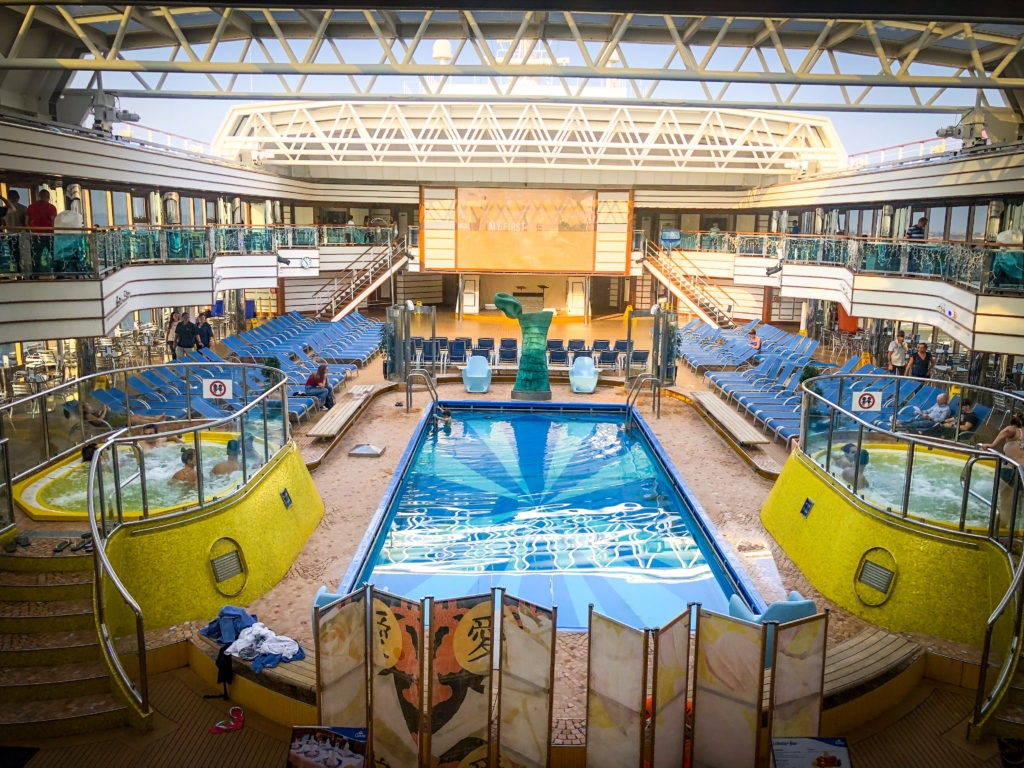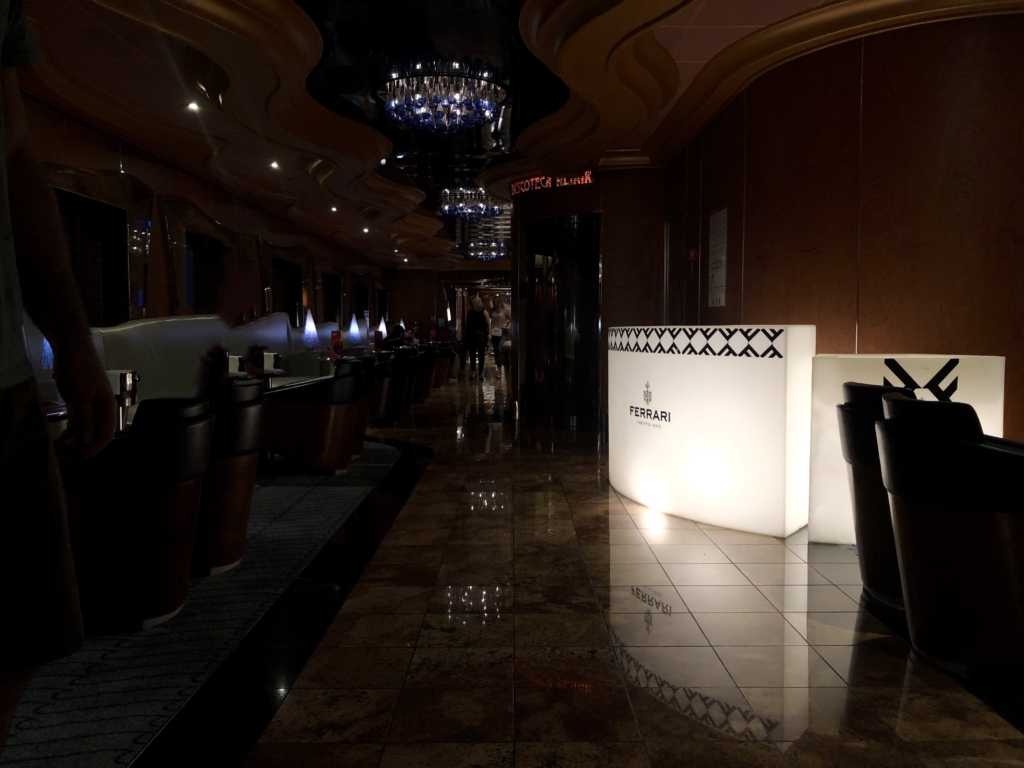 USA Based Line
Arrive at the port and either turn in your bag with your luggage tags on it or walk your carry on sized bag with you.
Go through Security
Stand in long line waiting for Identification/Passport Check, Take photo for card, receive room card
Take group photo if you would like.
Board Ship and Scan room key card
Unable to go to rooms until a certain time when they are ready.
Buffet and Bars Open.
Bags delivered *typically* around 8pm outside your door.
Life Boat drill
Ship Departs
As expected, everything is spoken in English.
Costa Cruise Lines
Arrive at the port and immediately split between two lines. 5th floor room and down, or 6th floor and above. The room numbers were on the printed out paperwork that was completed during online check in which you needed to print and bring with you. Upon online check in, we found we had be upgraded for free to a premium balcony room! We were so excited!
Turn in your bag. We only had our Osprey Backpacks but we turned them in as well.
Go through Security
Go to Identification/Passport Check. Because they had split the lines, this was done very quickly! A very pleasant surprise because we had been used to waiting in long lines. We were a bit confused when they never took our picture or gave us a room key card. We held onto our paperwork we had printed before.
Take group photo if you would like.
Use boarding paperwork, Board Ship and  have quick head shot taken as you got on. Super Simple and Fast
Rooms ready upon boarding. When we arrived at our room, the door was slightly open with our room keys placed in the "mailbox" outside of it.
Buffet and Bars Open.
Bags delivered *about* an hour after boarding, placed in room on bed.
Life Boat drill Preformed in 3 languages. Italian French and English. Spoke in German and in Spanish asking if there were guest who spoke those languages. If so, a translation card was given to them.
Ship Departs.
We very much liked the embarkation process that Costa uses! It was so quick and easy and we loved being able to go right to our room. We can't forget how much we LOVED the free upgrade! All major over head announcements were done in Italian, French and English. There was never a question of "what are they saying, I hope I'm not missing something important!" If it was not a major announcement, and just some event they were having or things like that, it was sometimes done in just Italian, but at that point you knew it was nothing of importance.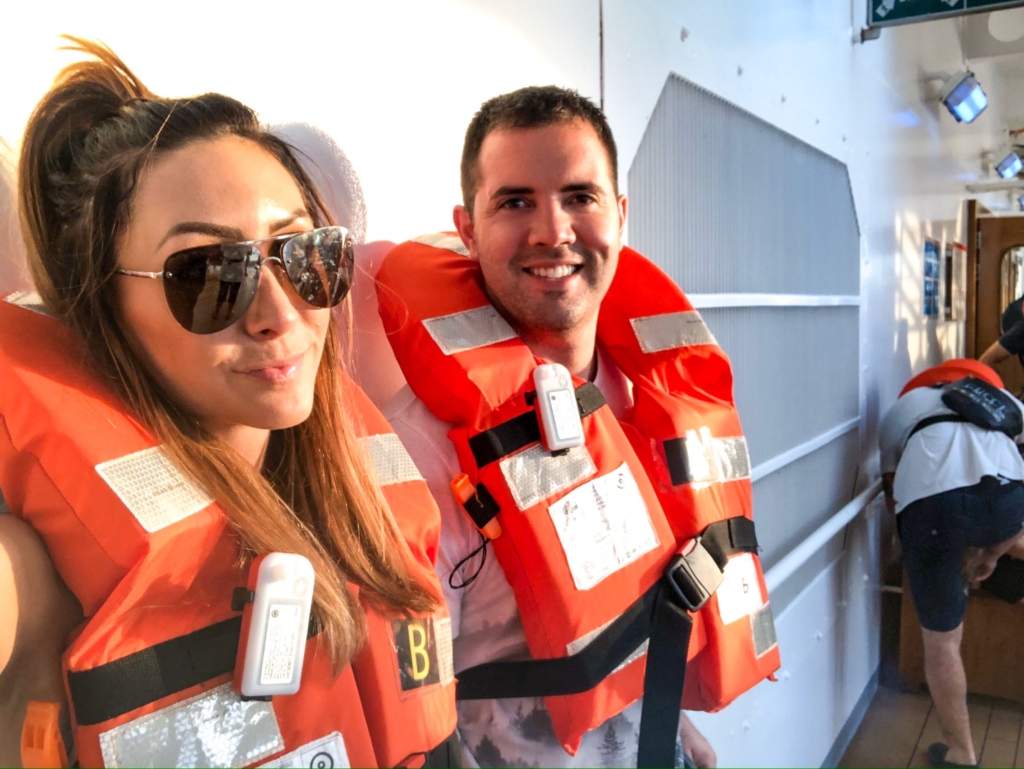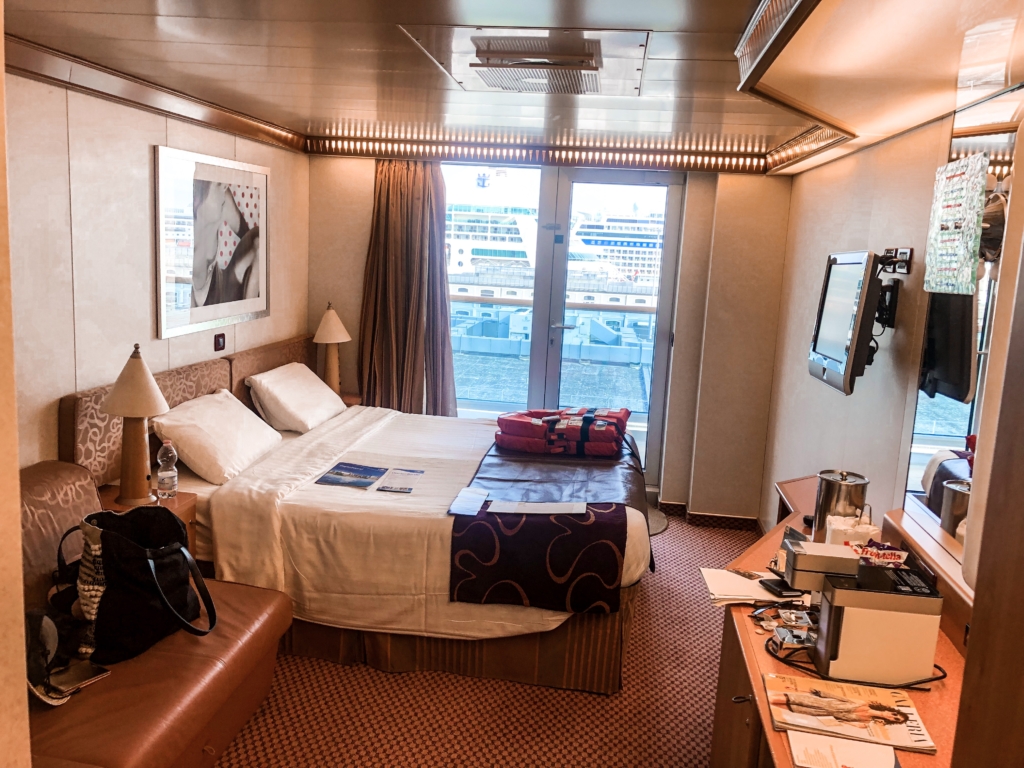 FOOD
This was our biggest curiosity going into the Cruise. The USA based lines all have similar menus and if you have cruised with them before you have an idea of how food will be. There is usually always a steak option, a ceasar salad, some sort of potato. An upscale and unique version of the American diet. The buffets will have hot dogs, burgers, and other typical buffet items. Breakfast buffet will be pastries, cereal, eggs, sausage, and that stuff. Sit down break will have pancakes, french toast, waffles, eggs Benedict. American food. The thought of not having all of this stuff on Costa didn't really bother me, Ryan and I eat a lot of different ethnic food. Ryan's father however, is a big meat and potatoes kinda guy, this made me a bit nervous that he was not going to have much to eat. (at least from reading the other Americans reviews prior to leaving) Thankfully he loves pasta, so I was hoping that would be our saving grace. Here's our over all thoughts after just returning:
Breakfast:
Ryan and I are not big breakfast eaters. We went to the buffet a few times to grab something small. There were lots of breakfast croissants, bagels, donuts, toast, and fruit. Some yogurt or parfaits I believe, and possibly some bacon (I don't eat meat so I wasn't focused on finding it) I did not see much for cereal, or pancakes, or sausage. There definitely wasn't eggs Benedict, Canadian bacon or french toast on the buffet tho. I stuck with my toast with cream cheese and jam. The toast was okay, it had been pre-toasted, as in I didn't toast it myself, so it was not extra crispy by the time I got it but I didn't care. On one morning we made a point to go to sit down breakfast. The menu offered a different breakfast from multiple different countries. Examples: The English Breakfast which had beans on it, tomatoes, and eggs, The Germany breakfast which had some meats on it, and so on from multiple countries and their typical breakfast. I got Belgium waffles with chocolate and Ryan got an omelette with peppers (Spanish breakfast?) They were both pretty good but not great.
Lunch:
We never did a sit down lunch it was always buffet. I am typically not a fan of the buffet on other cruises but I LOVED this one. It had a full section of Mediterranean food with hummus, tabouli, pitas, everything. Now I can't say if that was only there because we were on a cruise going to Greece, but I enjoyed it regardless! I did see a burger bar, but they did not have a veggie burger so I didn't get anything. I did not see any hot dogs, pizza, mashed potatoes,or macaroni and cheese. There was always a freshly made pasta option, whether it was pasta with olive oil or pesto and some other, they were constantly cooking it up and serving it right to you. They also had tons of vegetarian options, way more than other cruise lines. We were thrilled! I would say it was about 70/30 of food we loved on the buffet vs food that we didn't like or was just okay. 70% loved.
Dinner:
We ate at the main dining room every night. The times of dinner vary from a typical USA based cruise. Costa Cruise runs a bit later. The first sitting starts at 7pm and the second at 9pm. We choose first sitting. As with other lines, we had the same table and same staff each dinner. They were very nice and service was great. Again, like other lines, there was bread and oil on the table, but also wine! Now we all had a drink package so I am not sure how this would have changed, but we had an ice bucket stand next to our table every night with the house wine. They just kept refilling our glasses whether we asked or not. When looking around it seems this is how it was for everyone. One night I asked if they had Moscato and they said I could get it at the Bar. So unlike USA based lines where you can order any drink at dinner and sign for it, you were limited to House Red/White or Beer at dinner, but you never had to sign for any of it. If your glass was low, they would instantly refill. It was like it was water. Also, the house wine changed depending what was on the menu that night.
When it comes to the menu they always had a vegetarian option, as does other lines but I noticed there was not a ton of red meat options for those who ate it. I think one, MAYBE two night there was some sort of red meat but never a filet or strip steak, nothing you needed a steak knife for. Always a few small pieces of thinly sliced beef. There was a lot of pork and chicken breast served. In typical cruise fashion it was more than a 5 course meal, always a different cheese plate, pasta, salad, and then your appetizer, main meal and desert. We did find it interesting that the salad was served AFTER the main course. I would put food at a 60/40, of times we loved vs times we didn't. The deserts were consistently good tho! None of the food was BAD, it always came right on time, and was always the perfect temperature.
OTHER FOOD:
The food times were a bit strange. The buffet was not open as many hours as other ships. And there was no free late night pizza like other USA based ships. There was late-ish night pizza, but it was extra. I kinda think this is the way that all cruises are moving now a days. Most of the foods besides main dining are extra, when years ago they were included. Speaking of specially restaurants, there was an Italian cafe on board that served gelato, crepes and different cappuccinos and drinks, we went EVERY day. The crepes were to die for! They were €4 each but worth every cent. Also, we had the drink package so all of our specialty coffees were included.
OVERALL:
For my in law's, Ryan, and myself, we really enjoyed the food! Esp for Ryan and I who are vegetarians, we loved the different varieties of food and not the typical meat and potatoes. Out of all the cruises I have been on, this food was the best. Unfortunately, I don't think this would work for everyone. My dad is also a simple meat and potatoes kinda guy who doesn't love a ton of ethnic food, but he is also is a diabetic and has to watch his carb intake. Every night I would look at the menu and think, what would my American to the bone, dad eat? Now I don't think he'd starve, I just don't think he'd be thrilled with the choices. Then again, why travel over seas if you only want American food? Try something new!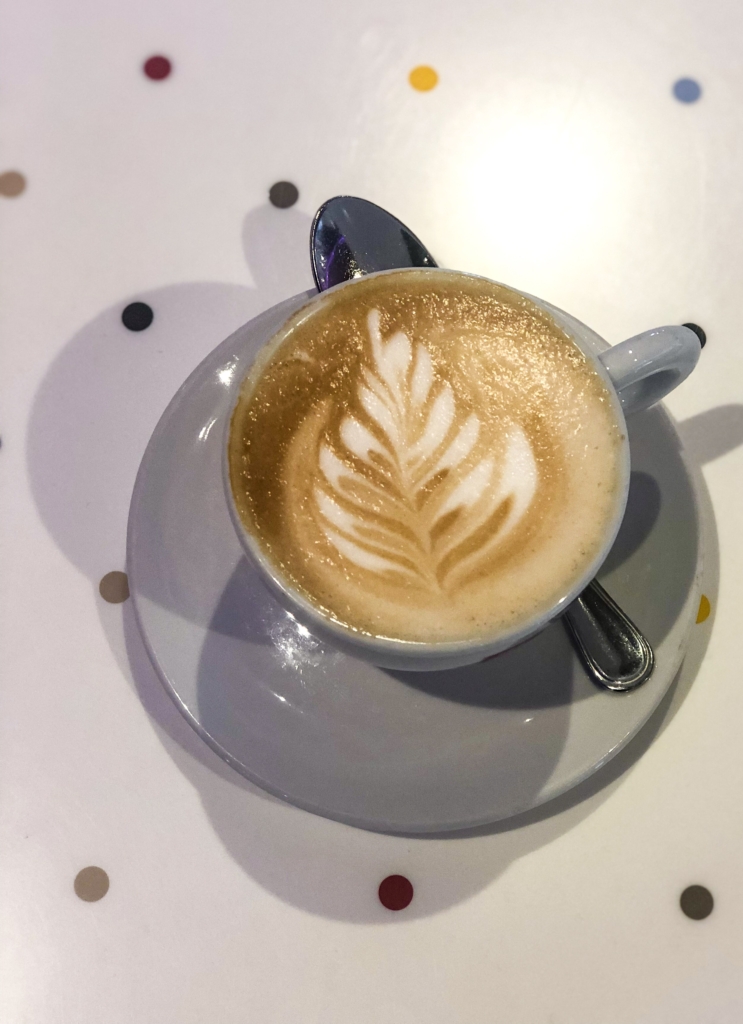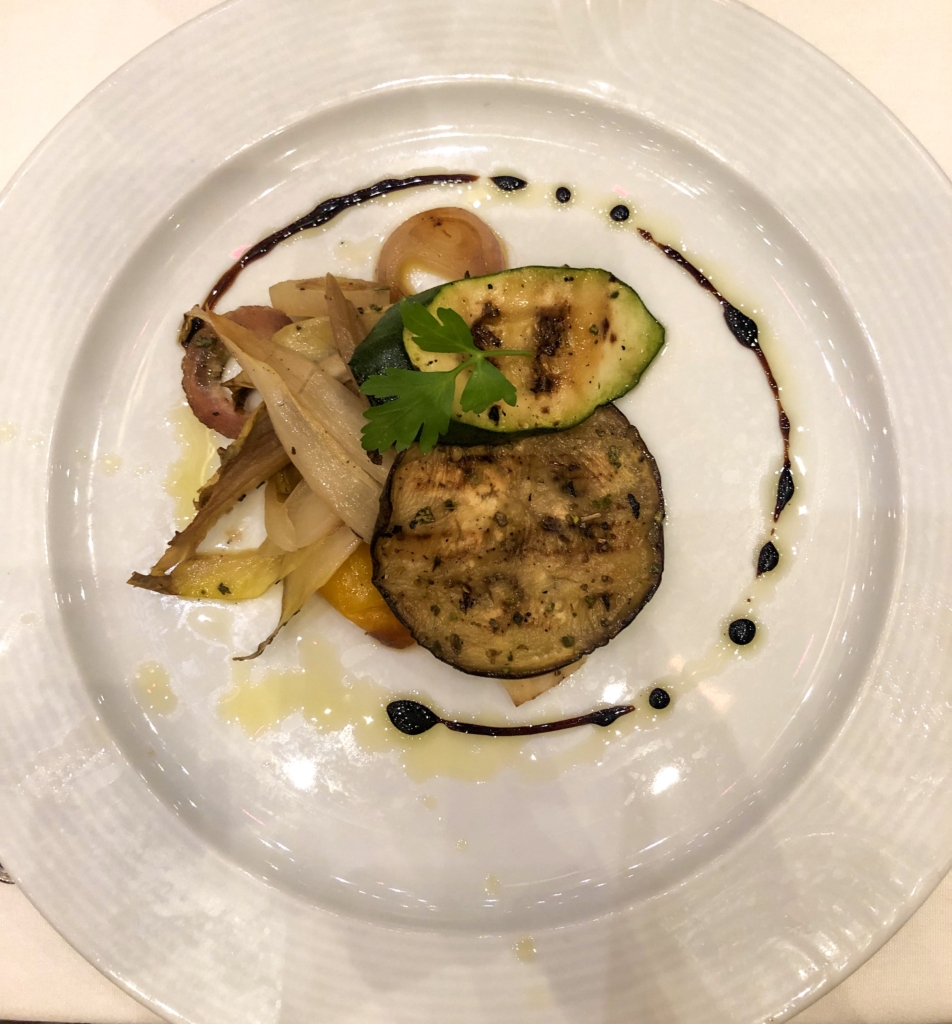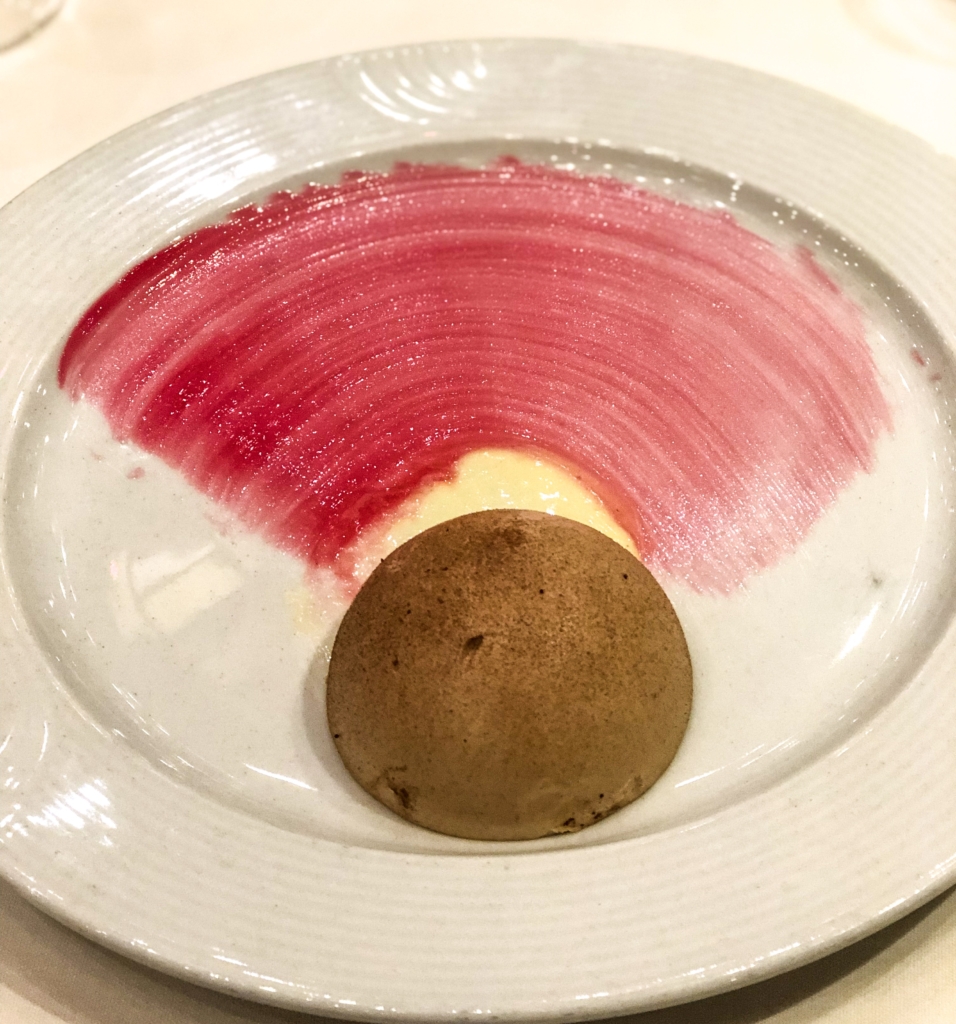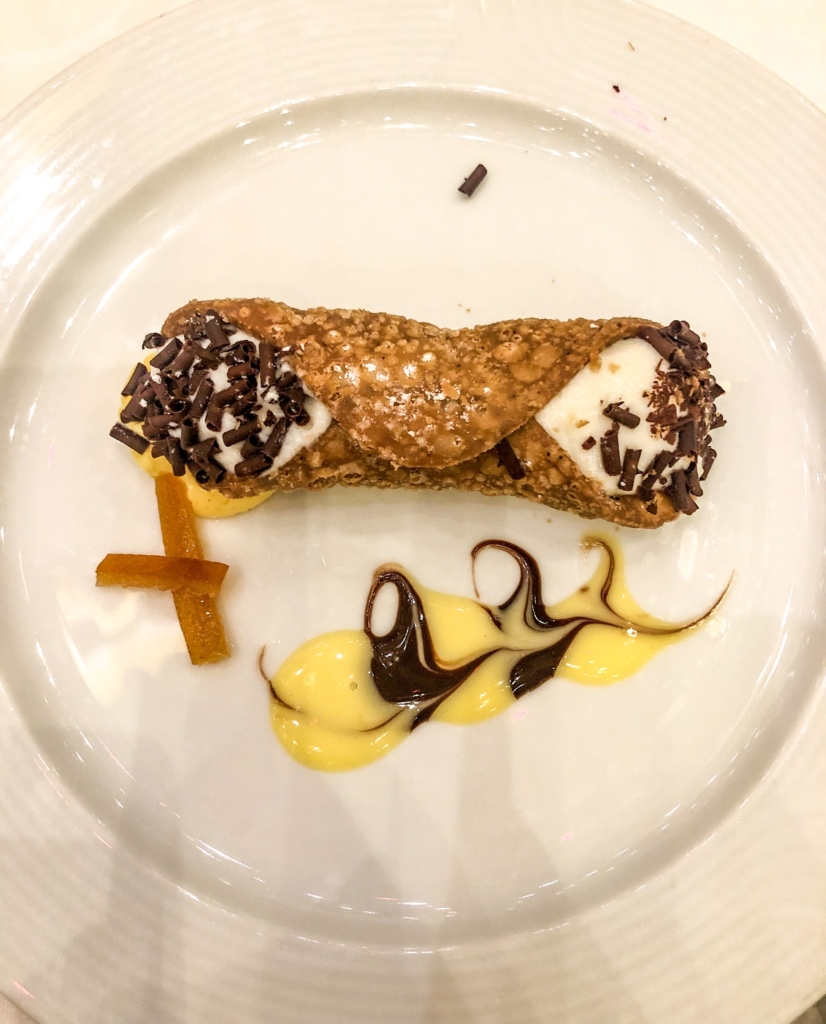 ENTERTAINMENT
This is something that was very different that other USA based lines. We were expecting all the shows to be in Italians but they weren't. I will say a chunk of it was, but all the shows were a mix of Italian French and English. One person would be mid sentence and switch right to a new language, it was wild. It definitely gave us the feeling of "dumb Americans" because almost everyone on the ship, passengers included, spoke multiple languages.
The shows were honestly, not that good. Nothing like the USA based lines which are massive productions with top of the line performers. The singers were all good but the dancers and show production was like a high school talent show. Also, some of the nights they were pretty repetitive.
There was a "cruise director" which would speak after the ending of a show but that is the only time I saw or heard from her. On most of the USA based lines the cruise director comes on the announcements the entire cruise and tells you events about to happen or whats going on in parts of the ship. That did not happen, to know there was a show or an event going on, you could look on your newspaper they gave you for the days activities or on the app.  Here is some of the differences:
USA Based Lines
Nightly shows in Theater.
Swimming or Ice Skating Show on Some Ships
Comedy Club with multiple shows per night
Games like Bingo/Trivia
Game shows on multiple nights. ie: Love and Marriage Show
Pool competitions. ie: Men's Harry Chest, Women;s sexy Arms competition, Belly Flop Competition on multiple days.
Karaoke Nights
Captains Night (formal night)
Spa
Costa Cruise Lines
Nightly shows in Theater.
Bingo on a few nights
Dance competition between cruising couples.
Costa's "The Voice" Singing competition on 2 of the nights.
Pasta Festival – Tons of food on upper deck with on dancing under the stars
Gala Night (formal night)
Semi- Formal Night
White Night- Entire ship dresses in all white. Club like dancing and music on top deck of ship under the stars.
Spa. (Huge Sauna with an Ocean view we visited everyday!)
Costa's entertainment relied heavily on guests dancing. And they did! Ryan and I were shocked to see people of all ages constantly out on the dance floor and a dance party starting all around, every day. It was actually refreshing to see everyone always out there and the happiness and laid back feeling everyone seemed to have. I have inserted a few super short clips, don't hate me for the awful quality. PS: White night, dancing under the stars while floating on the middle of the ocean, is a total must do.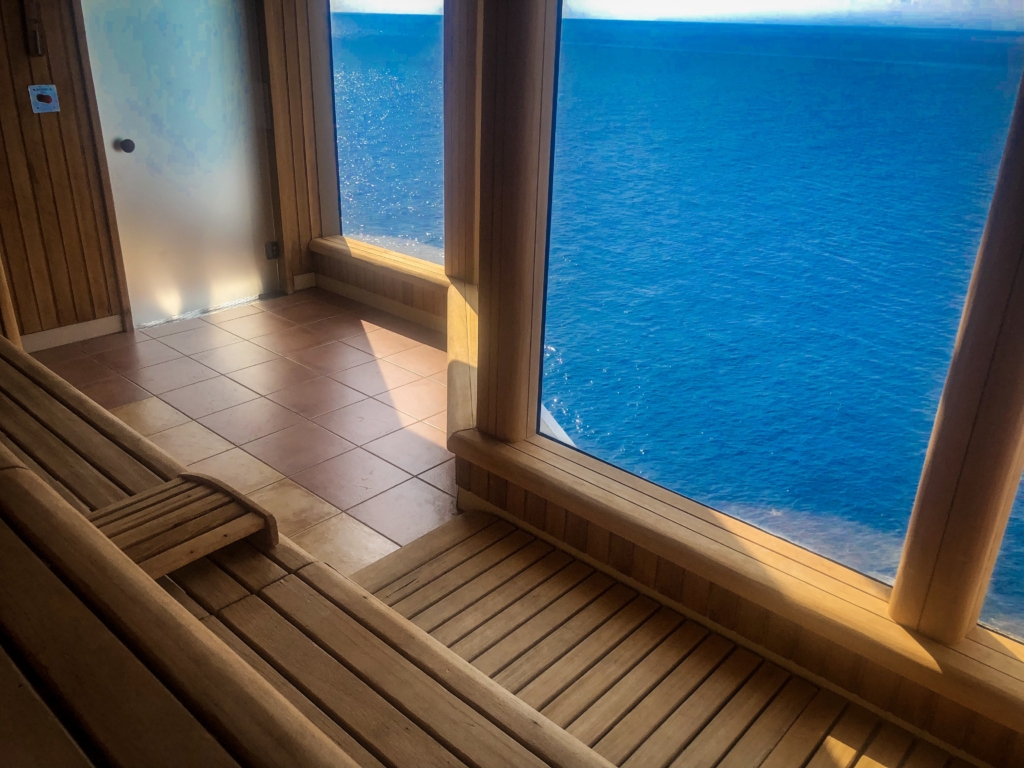 EXCURSIONS:
I typically am not one to book excursions through the cruise lines. I usually find they are cheaper through Viator.com. This time around we knew there was two places we wanted to see. Melissini Lake, and Olympia. The rest we were fine just doing a free for all. But, on the first day of the cruise they offered a package of 5 excursions for €150/pp. Now each excursion is typicall a minimum of €55-75/pp so we figured it was best to take the deal! We did have one that we really hated and feel Costa TOTALLY dropped the ball on (read about that here) but the others ones were worth it. I would recommend if they offer it.
The actually excursions themselves, are very similar to a USA based lines. The only difference would be that they offer the tour in multiple languages. We were on a few all English speaking tours, and a few that were English and other languages, Italian, English, French, Spanish and German were the most offered. Basically, there was no real language barrier.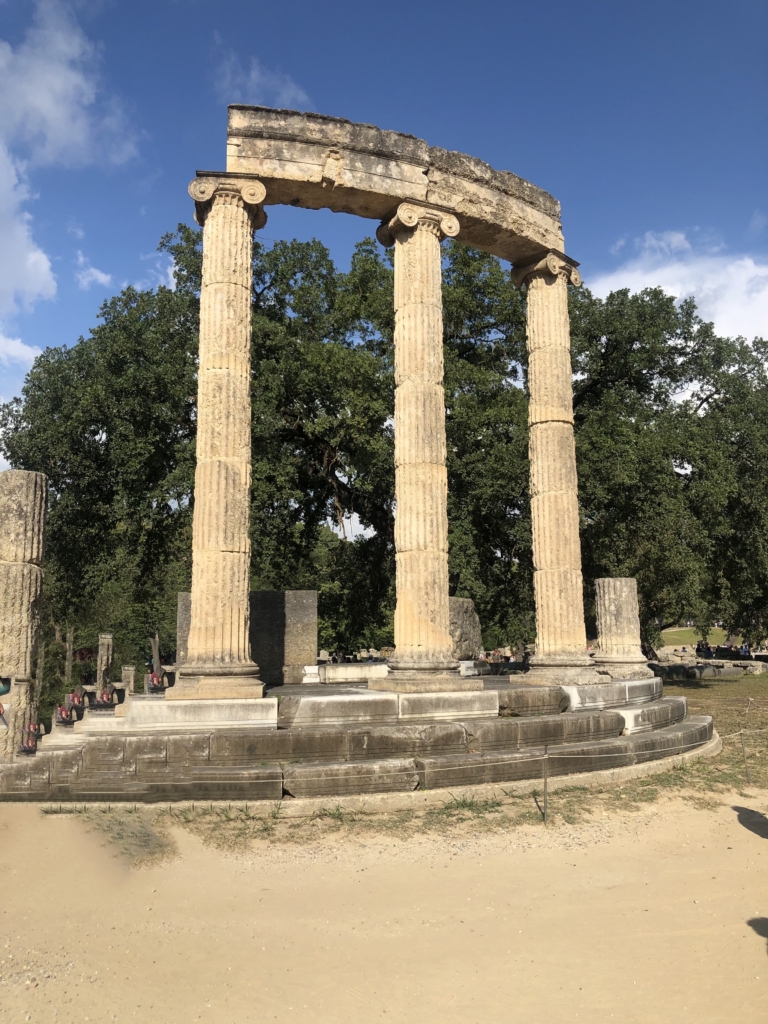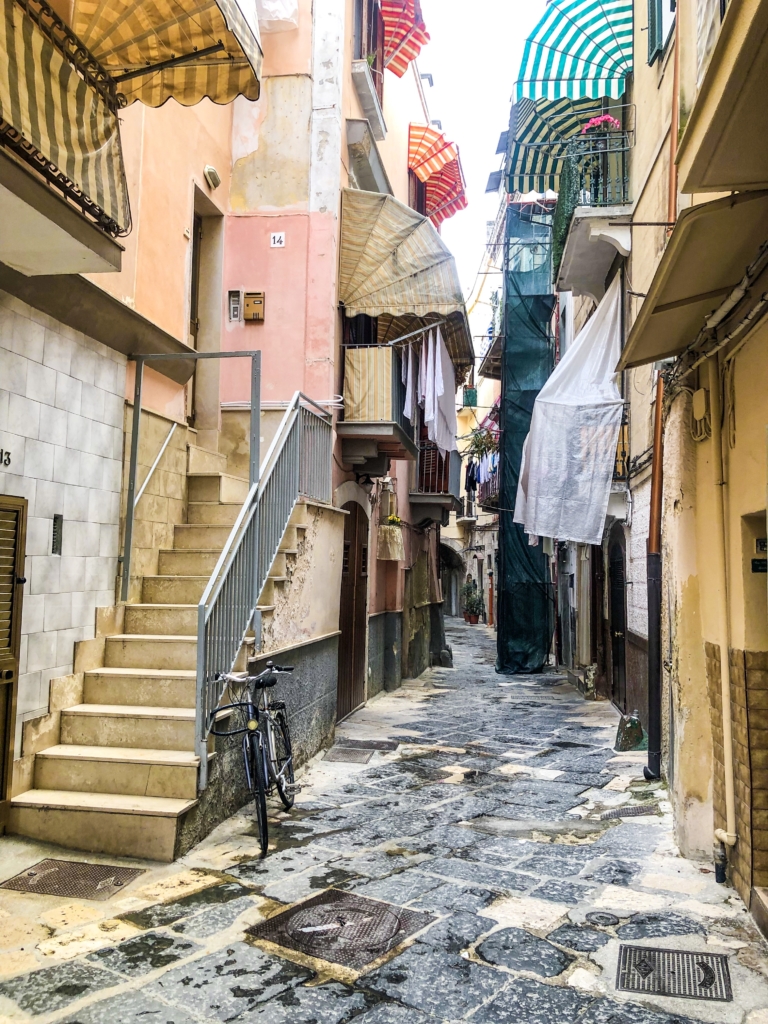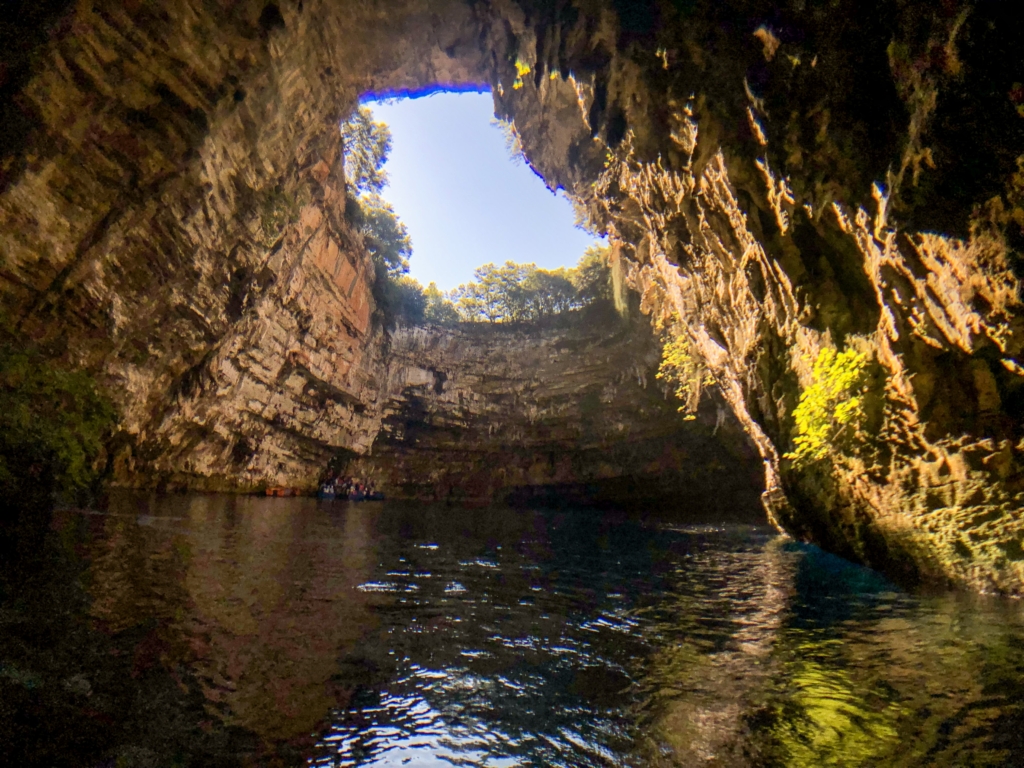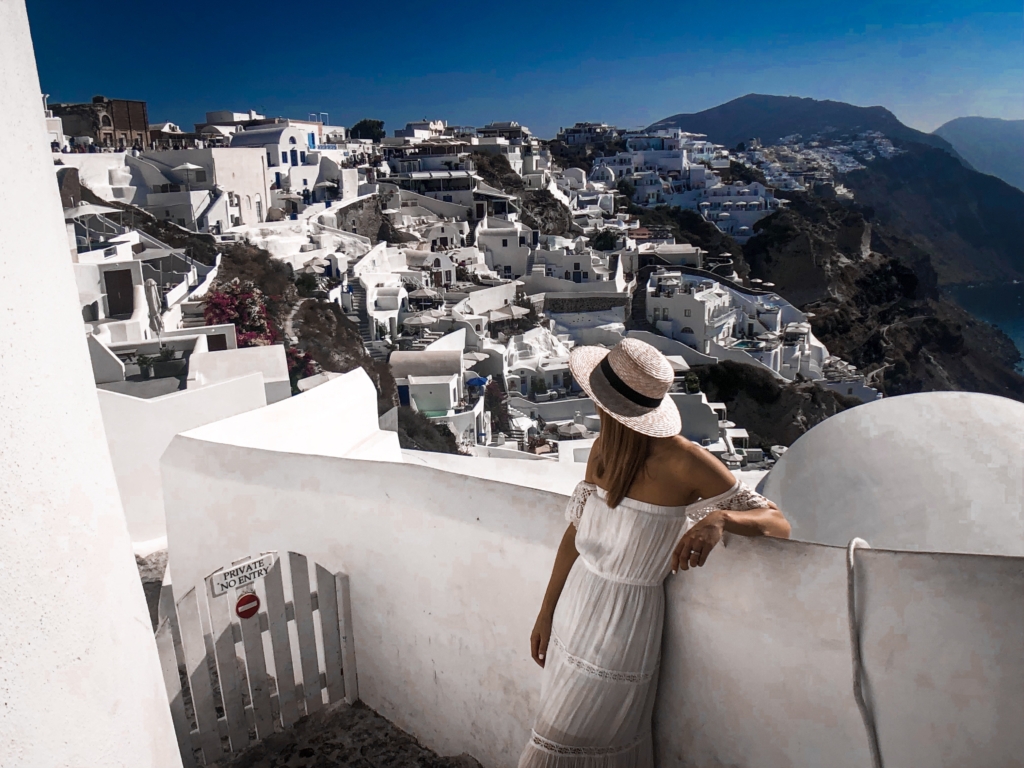 OVER ALL THOUGHTS:
Over all, we would 100% cruise Costa again, WE LOVED IT. In terms of quality we would compare this to a Norwegian Cruise Lines Cruise, even tho Costa is technically owned by Carnival. It is nothing like a Caribbean Carnival Cruise in terms of quality. For us, this was one of our favorite cruises yet (the actual cruise, not the ports we went to, see our Greek Isles Blog for that!) We loved White night and the constant dance parties all around the ship. It just seemed that everyone was so care free and happy. I also think the age of the cruises played into this. Everyone seemed to be around early 30's to 50's. There were a few kids/elders but not many. It was also definitely not a cruise with drunk young adults running around screaming everywhere. We loved the cultural differences and languages. Costa Cruises gets a big WE RECOMMEND from us! It has motivated us to try other foreign lines. With Europeans speaking so many different languages, I don't see why every European based cruise line wouldn't speak multiple languages on board, and not just the language of country it is based out of! Also, you do NOT have to travel over to Europe to Cruise Costa! Costa offers cruises all over the world, including out of the States to the Caribbean. Have you cruised non USA Based Lines?  Which ones and how were they different? Let us know in the comments or connect with us on social media!