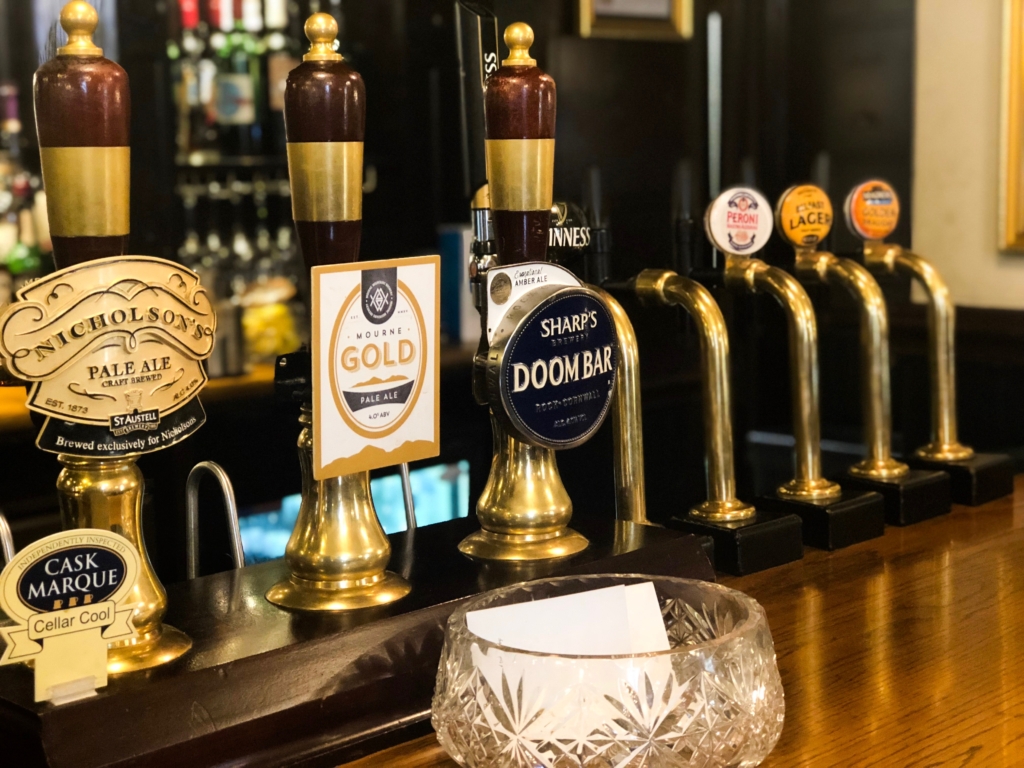 T

he first time we went to Belfast it was simply just because it was the cheapest flight over to Europe. I didn't know much about it. Very quickly I learned that's where they filmed most of Game of Thrones, a show that I didn't even watch. A few weeks before we left for our first time there, Ryan forced me to watch a few episodes just so I could recognize some of the places we would be seeing. HOOKED! I may have been late to the game but by time we hit Belfast I had done some serious binge watching and was the shows biggest fan. We just happened to be going the same week they were starting filming for season 8. Needless to say I was on high alert every second looking for cast members walking around. We heard from workers at our hostel that they frequented local pubs and just walked around in public. That most of Northern Ireland didn't watch the show and didn't totally fan girl if they saw anyone. Also, one of the hostel employees was an extra in a battle seen one time. (He said it was awful and he would never do it again! Freezing cold and they just kept doing the scenes over and over and over.) Unfortunately, we never ended up seeing anyone but we did end up totally falling in love with Belfast! We have since been back and will continue to frequent one of our favorite cities.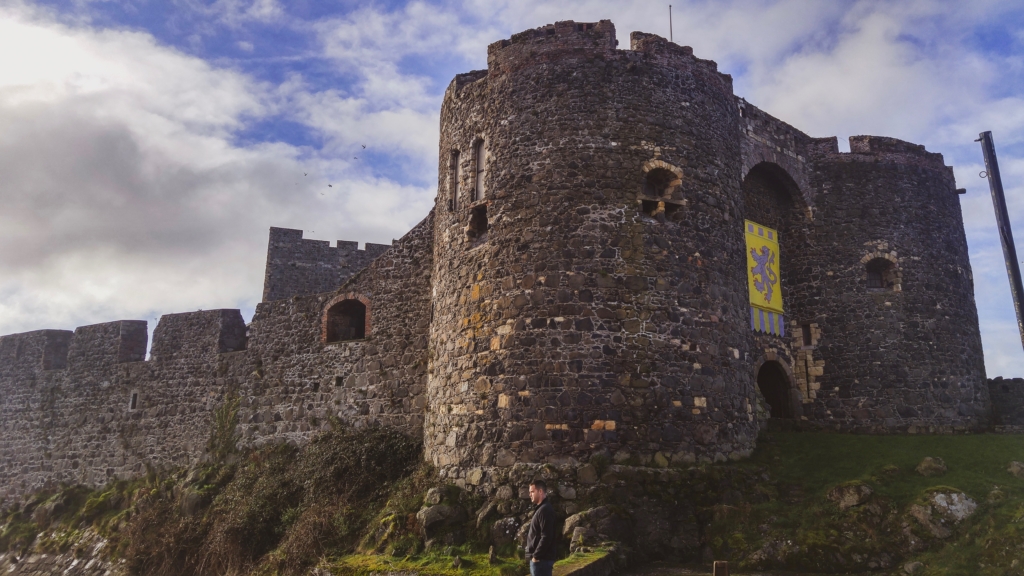 Best Food in Belfast:
At some point in Ireland (pretty much no matter what city your'e in) all the pubs and pints start to blur together. Here's the few I remember from our trips…
Crown Liquor Saloon: We literally go here every time! They have vegetarian bangers and mash and I'm addicted!
Kitch: We ate here with friends we had made in Belfast! The atmosphere was great and so was the food.
Harp Bar: We met for drinks here by friends we made in Belfast. Suggestions of locals are always the best!
Lavery's: Another place we go every time we are in Belfast. I believe the food is okay, but then again I've never been sober while here? I'll call that a success!
House Belfast: I'm not even sure if we got a drink here or just sat and the bar drunk? Regardless the bar is super cool with the big tree and flowers everywhere. A great insta pic, if that's what your'e into.
Townsquare Cafe: One of those hipster coffee shops you can't help but fall in love with. This is the shit I'm into.
The Pantry Cafe And Kitchen: Limited options although there was vegetarian options which is always nice. But a comfortable place to hangout. We couldn't get into out hostel early, so we hung out at on the couches and relaxed for like an hour and a half one time. Honestly, it's pretty cozy in here!
Boojum Mexican: Weird to put on the Ireland list right? It is so good! Ryan actually emailed their corporate office to see if they would franchise it to the States! Its like Moe's or Chipolte but better!
Umi Falafel: I've gone every single time I've been in Ireland. Usually multiple times. It is the first place I ever had a falafel and where I feel in love with them. This is one of my favorite restaurants in the entire world.
Cafe Nero: A Coffee house chain that started in Europe that has expanded to the US. They have them all over the Belfast. We got the majority of our drinks here every day.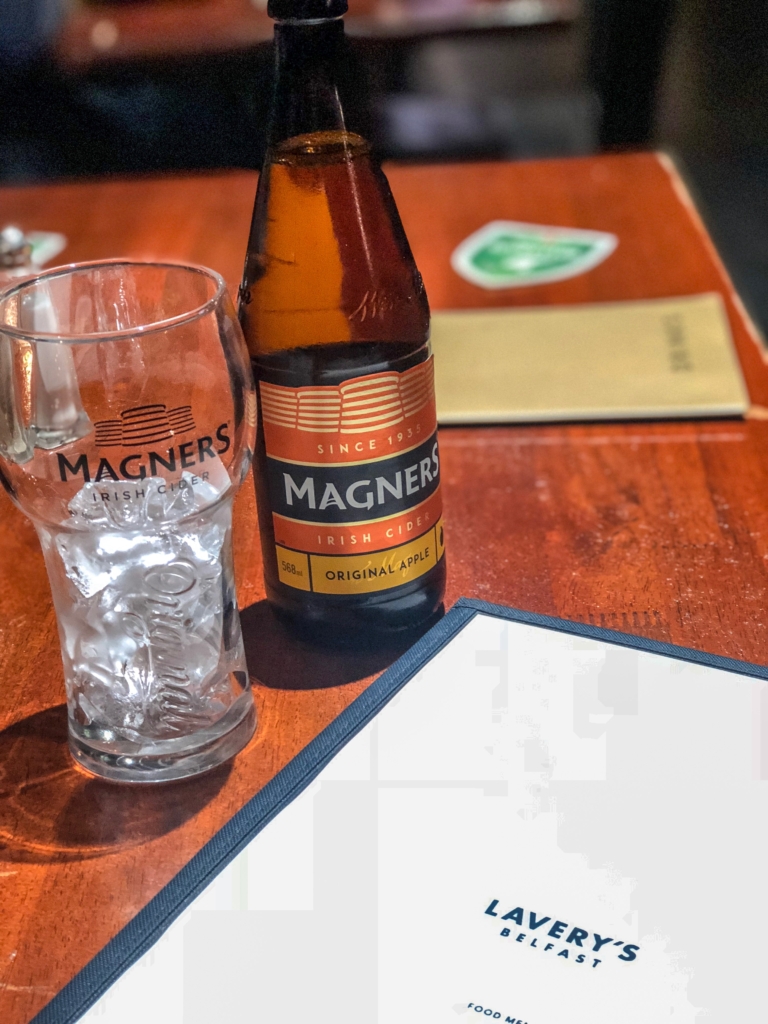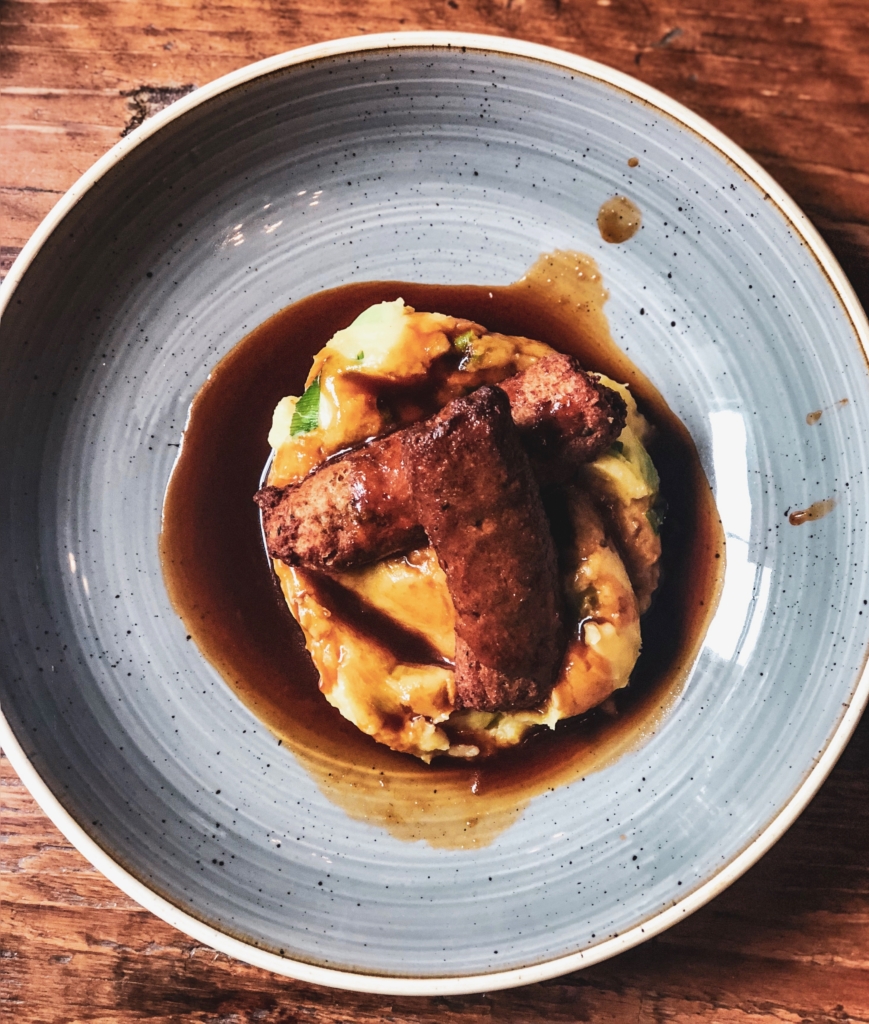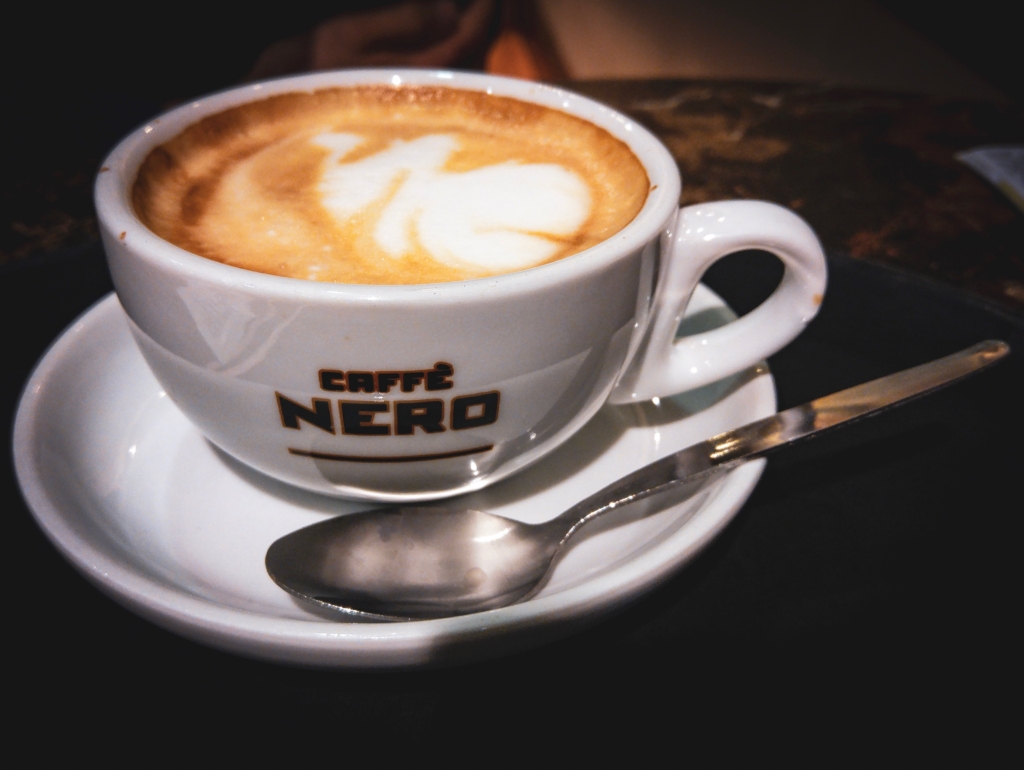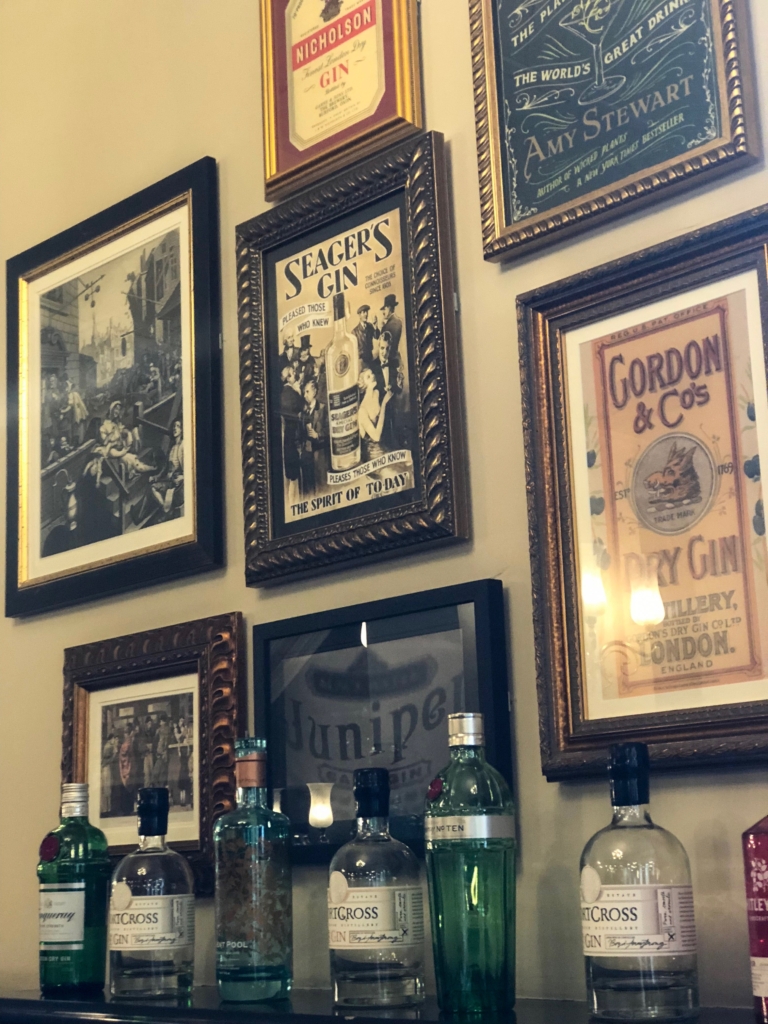 Where to Stay in Belfast:
Look for your accommodations in the Botanic Area. It is close to bars, restaurants, and is walking distance to almost everything!
Overall we loved our stay here! No complaints what so ever and would definitely stay again!
PROS:
Centrally located
Clean
Helpful Staff
Private Rooms
Bathrooms on same floor
Quiet
CONS:
____________________________
One of the best Airbnbs we have stayed in! We landed in Belfast very early in the morning and were not due to check in till mid afternoon. I contacted the host and we were able to get the key and drop our bags immediately while they finished up cleaning. They were super nice! In addition, the location CAN NOT be beat. You step out the door and are right where you want to be. Highly recommend!
PROS:
LOCATION LOCATION LOCATION
Hosts are very nice
Apartment is good for a family
Clean
Quiet
CONS: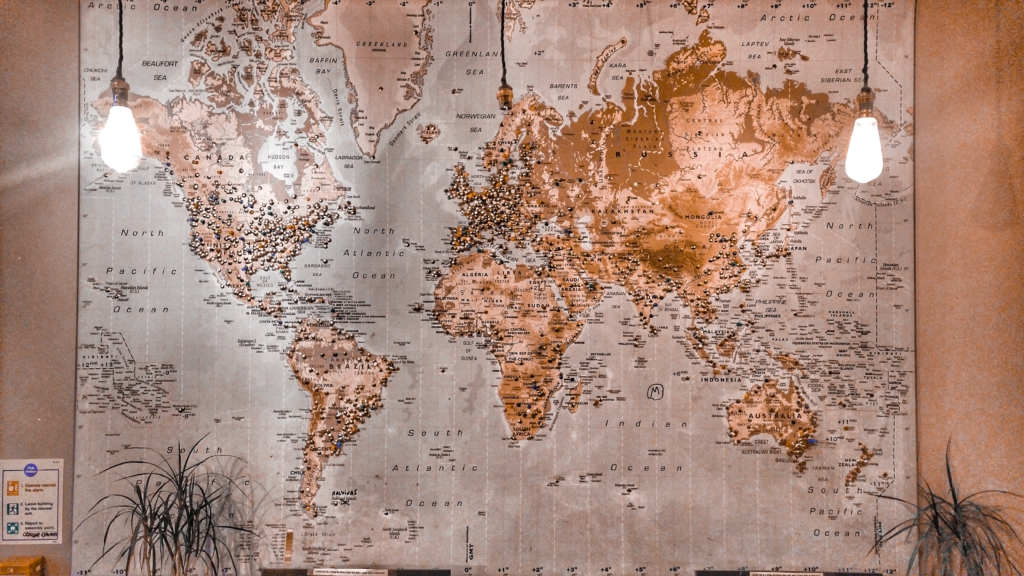 How to Travel in Belfast:
Similar to Dublin, yet unlike most European cities, Belfast does not have a metro system. They use their bus system! We find it very simple and straight forward and all the buses are nice, clean, and usually not packed. Once in the city center, everything is pretty much walk able. Maybe an occasional Uber, but it is a very straight forward city to get around.
From Belfast International Airport
Airport Express 300: Leaves about every 15-20 minutes and takes about 40 minutes to bring you into the city center. €8 one way or €11.50 RT/pp. If you are going directly to the city center get off at Belfast Europa Buscentre. From here you can walk to where you are staying or grab an uber. You can buy your tickets from the information desk at the airport or directly from the driver.
From Belfast Lanyon Place Station (aka Belfast Central Station)
Hold onto your ticket! When you exit the Station, go left and you will see a bus stop. Take the pink metro bus that says City Center on it, show your train ticket and it will be free! The Metro bus will drop you by City Hall.
Uber: Time and cost will vary.
Is It Safe in Belfast:
From a tourist stand point, yes! We walked around at night (drunk) and didn't feel any sense of concern. Drug use is on the rise in Northern Ireland causing some theft and vandalism crime but most of that stays on the outskirts of where you'll most likely be. One thing to avoid is talking about local politics. There is strong feelings on both sides of this so you don't want to get caught up. Definitely take the time to learn about The Troubles tho as it can give you a good sense of the History of Northern Ireland and the art around the city.
According to the United States Gov Travel, The United Kingdom is listed as a Level 2 in Safety. (Click here to learn more.)
*With all that being said: you are still in a foreign country, there is increased terrorism in the world today, and tourist in general are known to be targeted in any country. To keep yourself safe always beware of large crowds, beware of groups coming up to you trying to get a petition signed, keep your money and valuables hidden from pick pocketers, split your money up so it is not all in one locations, have copies your passports both at home and with you. With any serious concern contact your countries embassy.*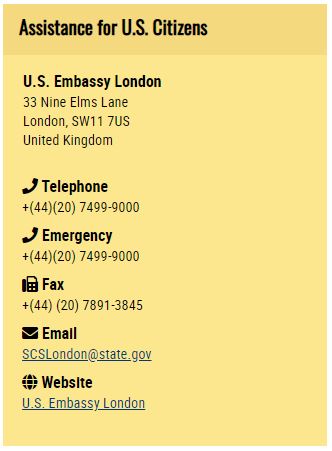 Things to do in Belfast:
Titanic Museum: The Titanic was built in Belfast! See the museum and the dock where it was built and held before voyaging to Southampton, England.
Giants Causeways/ Carrick-a-Rede Bridge: SO COOL! A must do in our opinion. Although the rope bridge is very secure, it still gets your nerves going. Also, great photography spot. We booked our tour through Viator (per usual) and it included an Irish lunch in a small Irish town on the way home. Head up for the bus ride tho, the roads are windy so be prepared if  you are a person that gets motion sick. (I barely made it there, and threw up in the bathroom as soon as we arrived. Still worth it, haha) We also got to pass Castle Black from GoT while driving (Unfortunately they were filming and the buses are forbidden to stop or even slow down while passing it! There was fencing and signs and the entire thing was taped off and set back, we couldn't see anything!) and House Baratheon which we stopped a took a photo from the distance!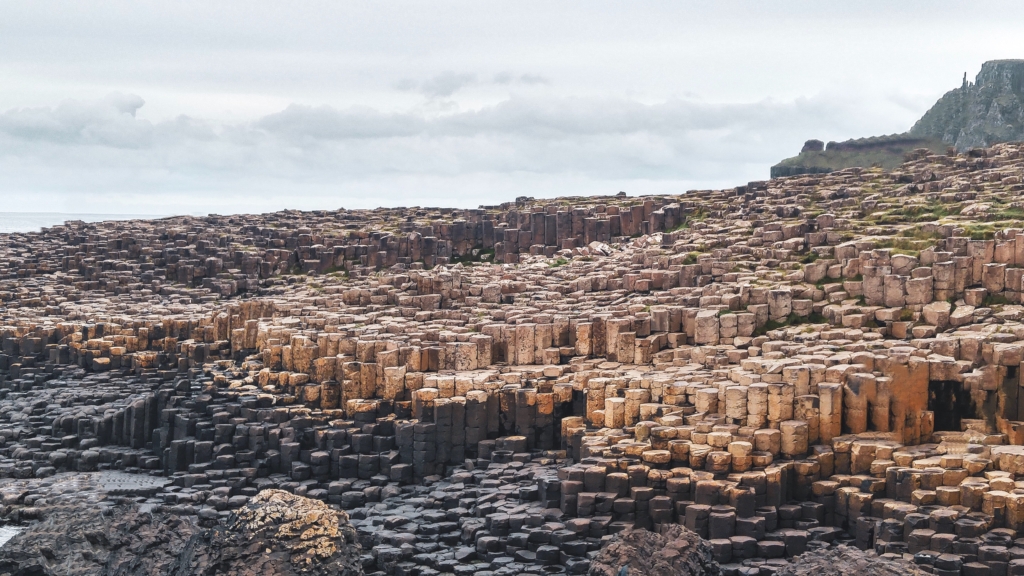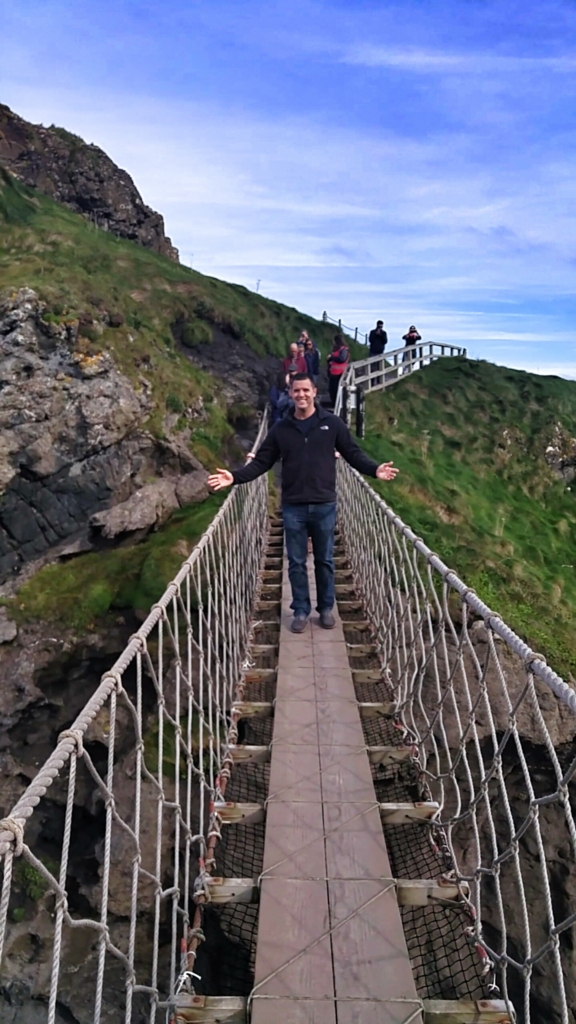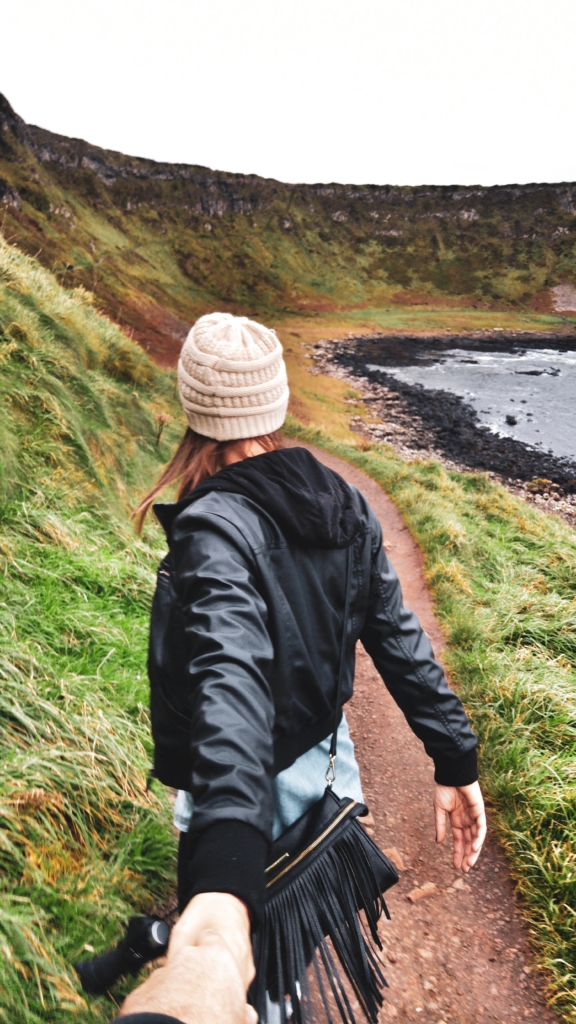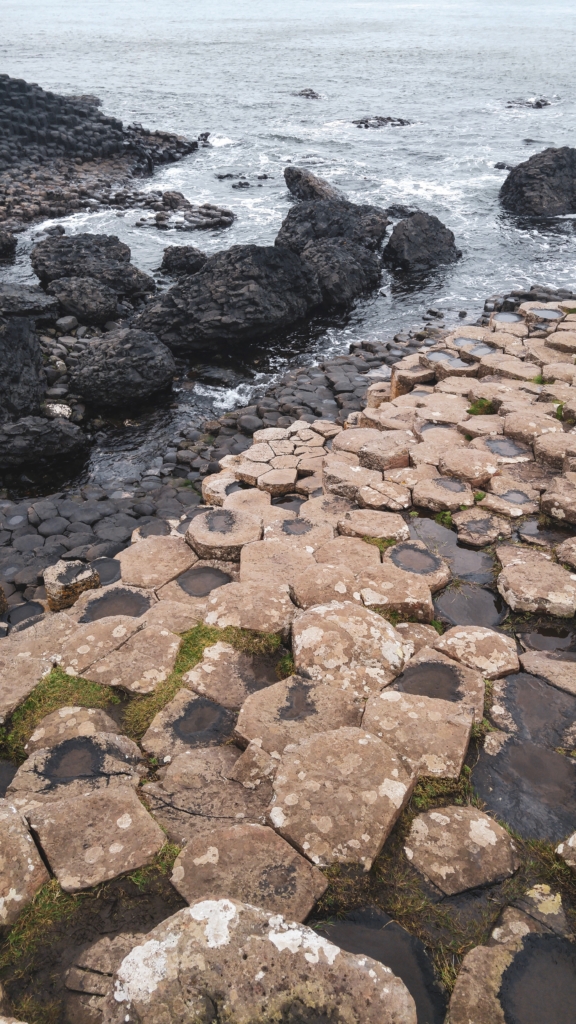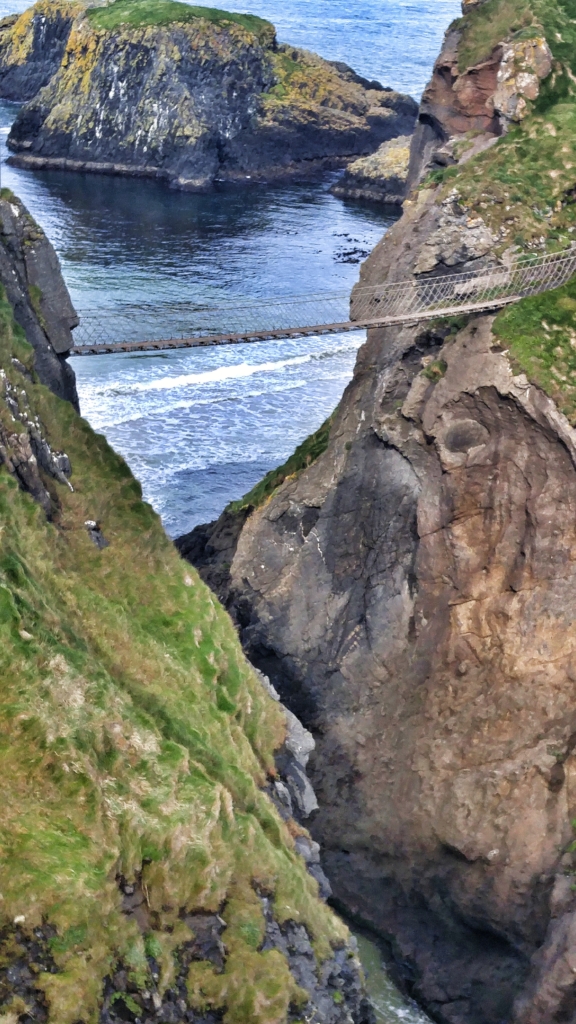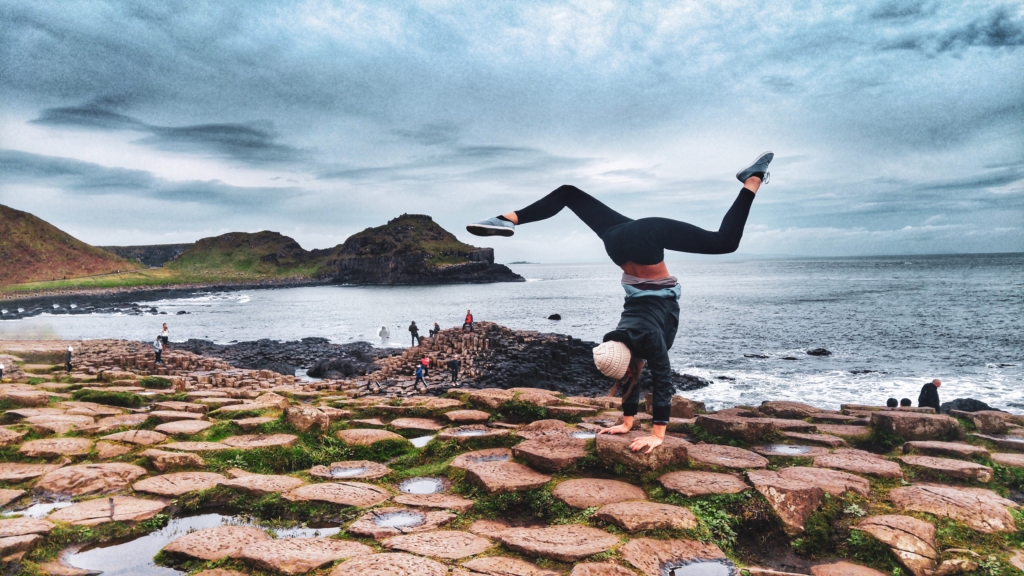 Belfast Castle: This was just okay in our opinion. We took an Uber up tot the top of the hill. In our opinion there was not much to see but you could definitely get some good photos here if photography is your thing.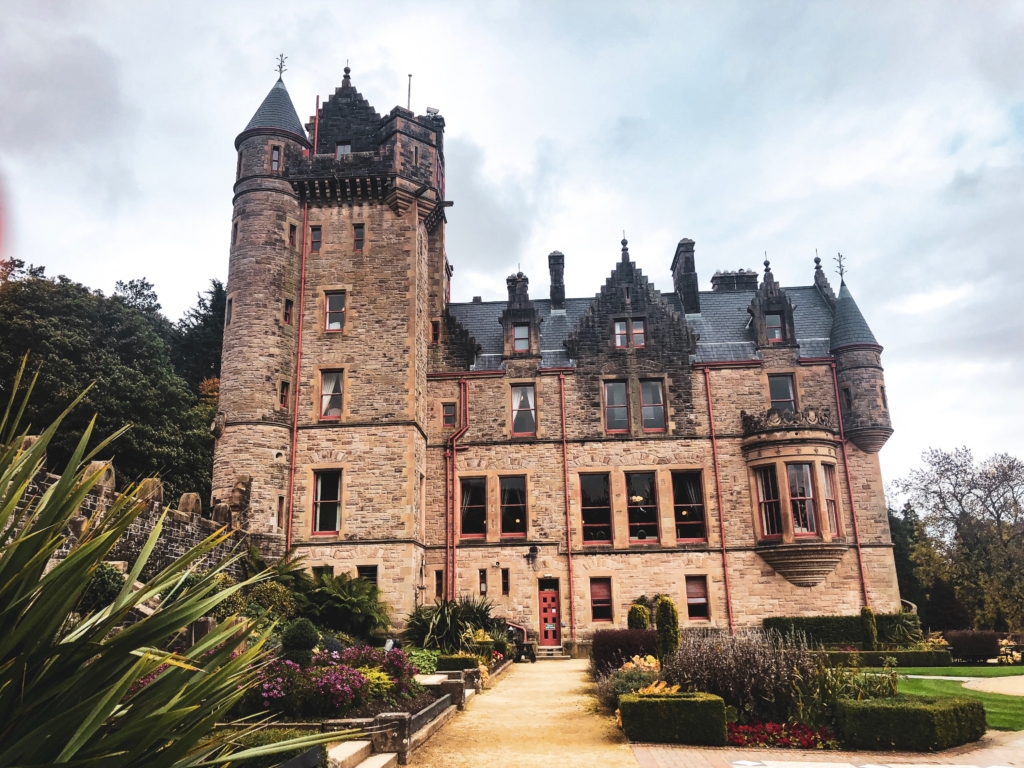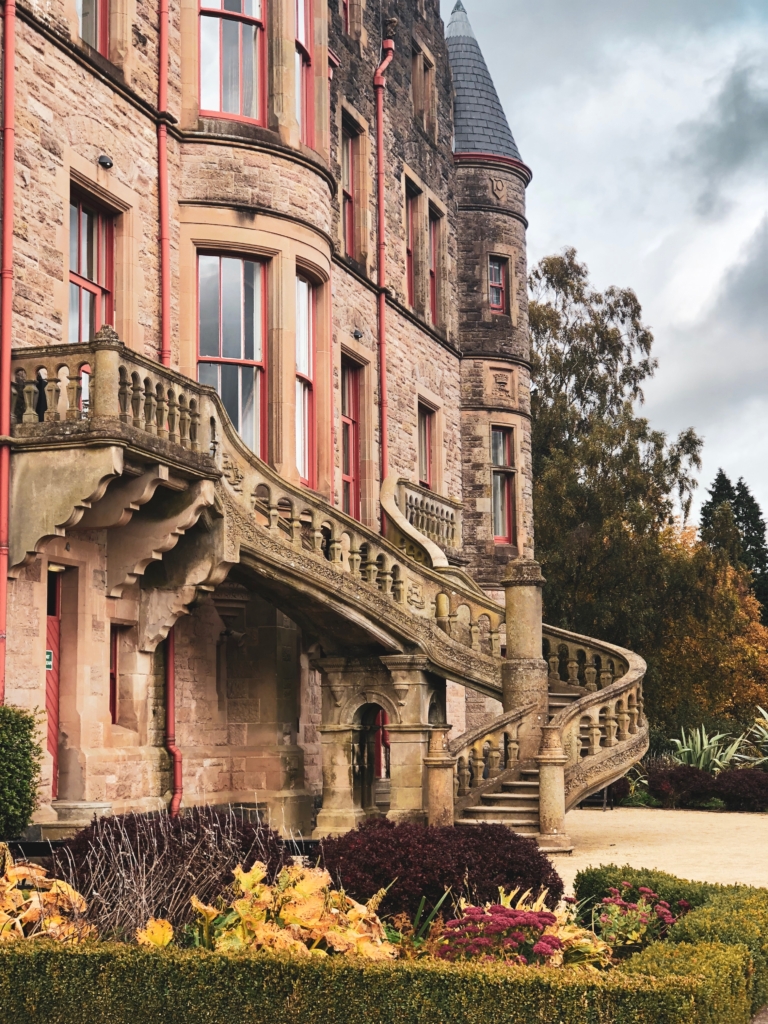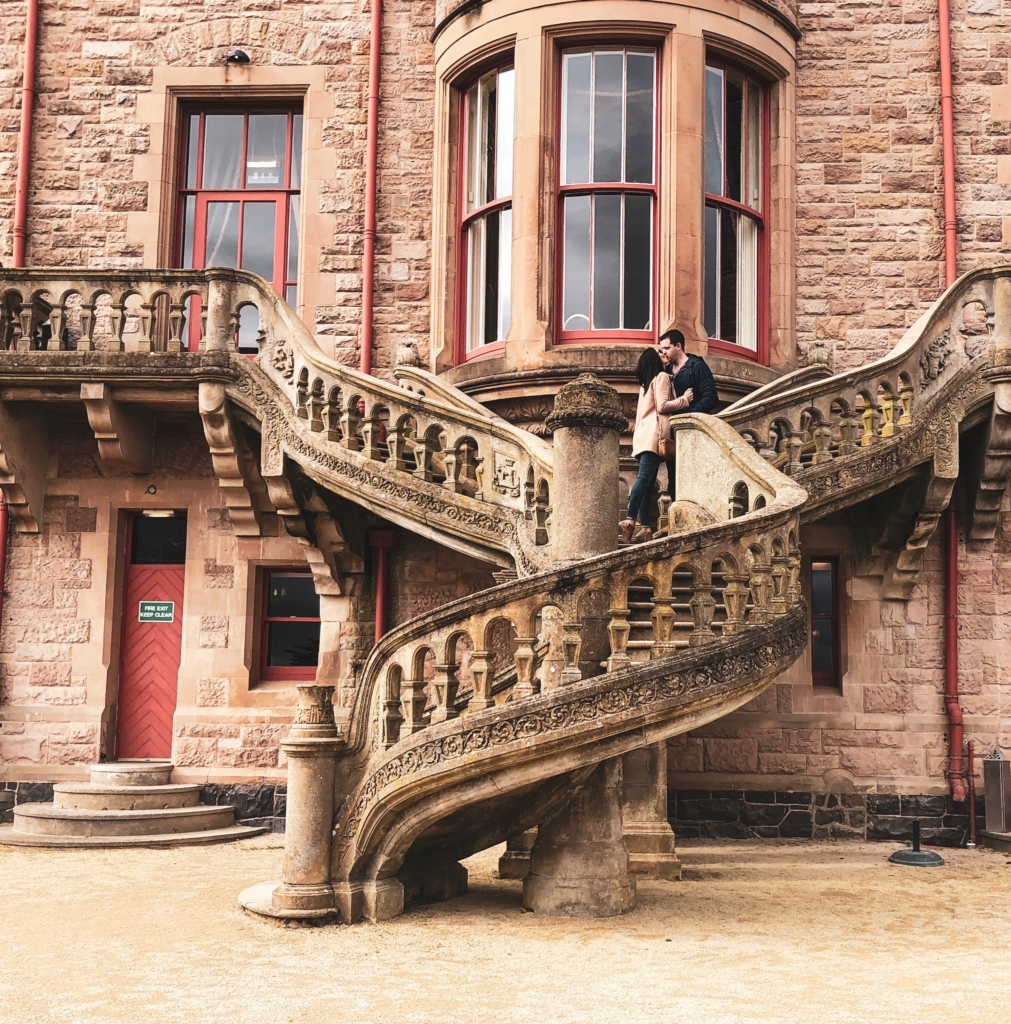 Black Taxi Tours: The best way to learn about the Troubles of Northern Ireland and the history of the city. Even if you are not a big history buff it is cool to see all the artwork around the city and learn why you shouldn't strike up local politics while out and about in Belfast,
Old Bushmills Distillery: This was included on our Giants causeway tour but I'd suggest doing it anyways if it is not included in yours. This is the oldest distillery in the entire world. Dating back to 1608. That's insane. I didn't do a tasting because I'm a big baby but the others thought it was great!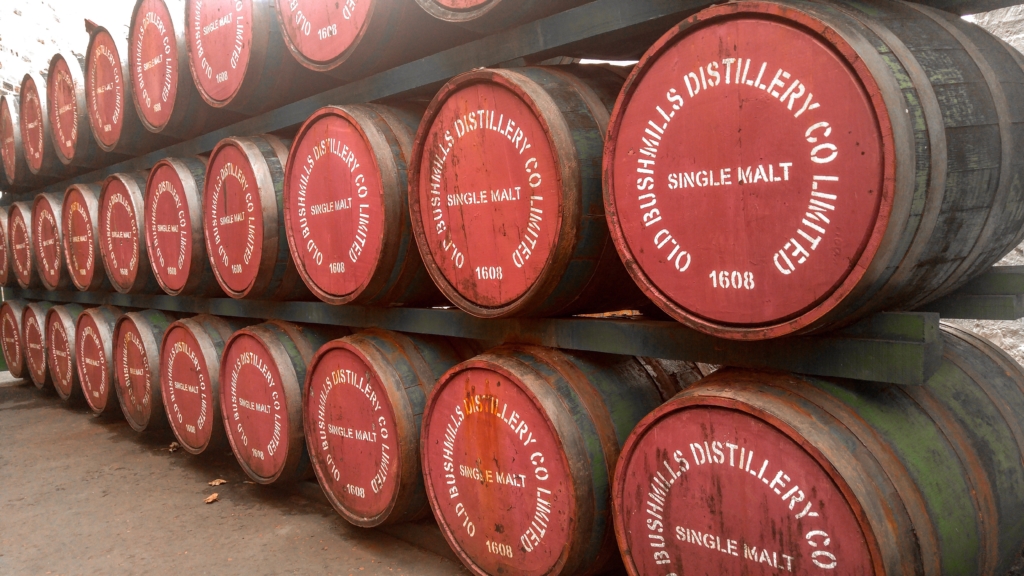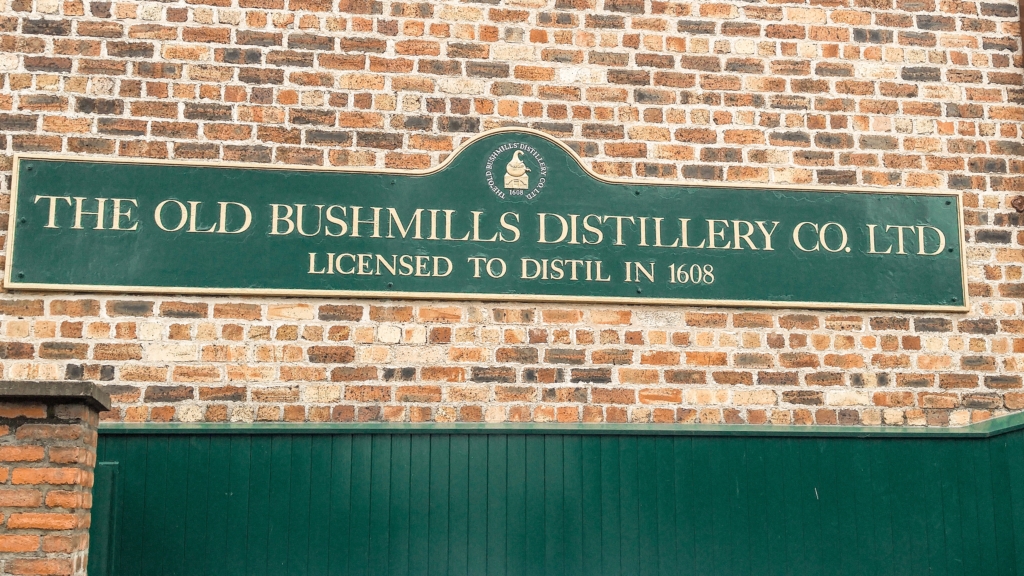 Game of Thrones Tour: The headquarters for GoT filming is Belfast! Although the Iron throne is kept in a location that is not view-able to the public, a lot of the outdoor locations are. Viator has a ton of excursions that take you to them!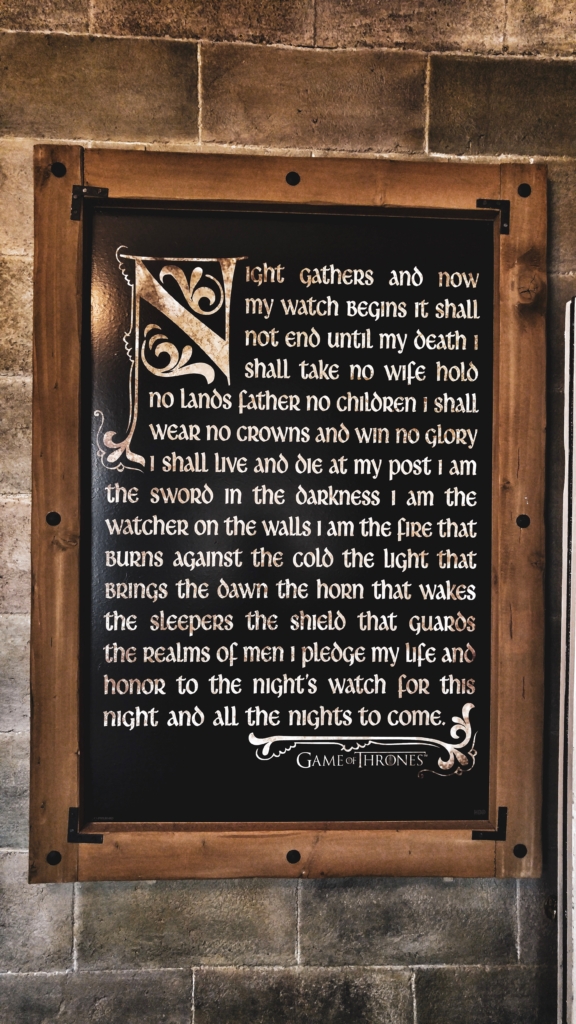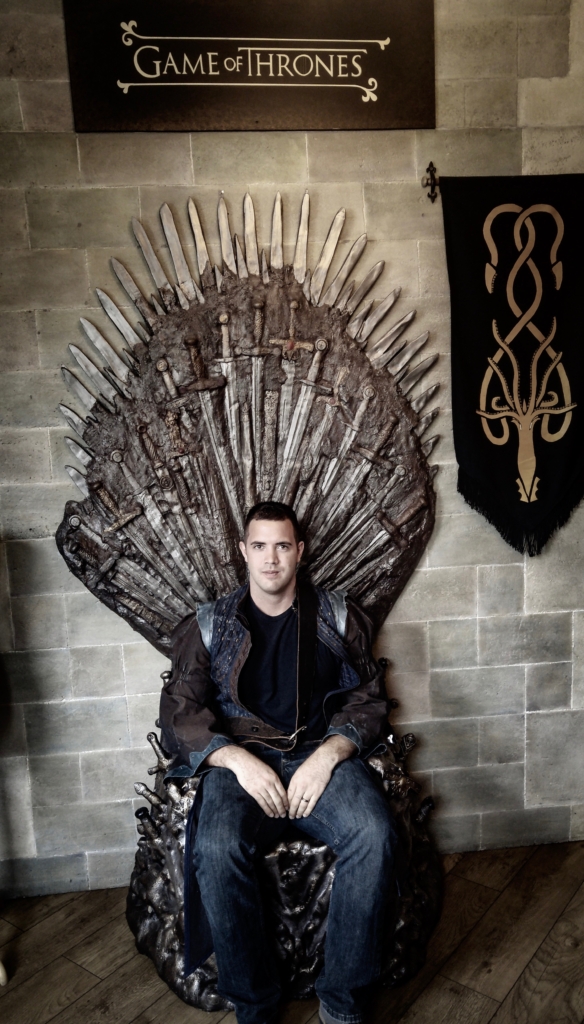 Travel Tips in Belfast:
Electronics Voltage in Belfast is 220. (America runs on 110)
Currency in Belfast is the Pound, not the Euro. Belfast is a part of the UK not the Republic of Ireland. If you are coming from Dublin make sure you change your currency.
Don't talk about local politics. If you are interested in learning why this is so important, take a black taxi tour.
It is almost always cold and rainy! Pack accordingly and warmer than you think you will need.
Talk with the locals! They are very friendly and helpful
__________
Europe is NOT the United State! If your'e an American like us:
Leave the baseball hat at home
Wear a more fashion forward shoe when walking around. A "gym sneaker" while not in the gym is a dead give away as an American and can make you a target.
Remember that just because it is different than the states, does not make Europe any less advanced of a country.
Food is made their way, not your way…..your'e in their country!
Remember to get a voltage adapter or compatible electronics.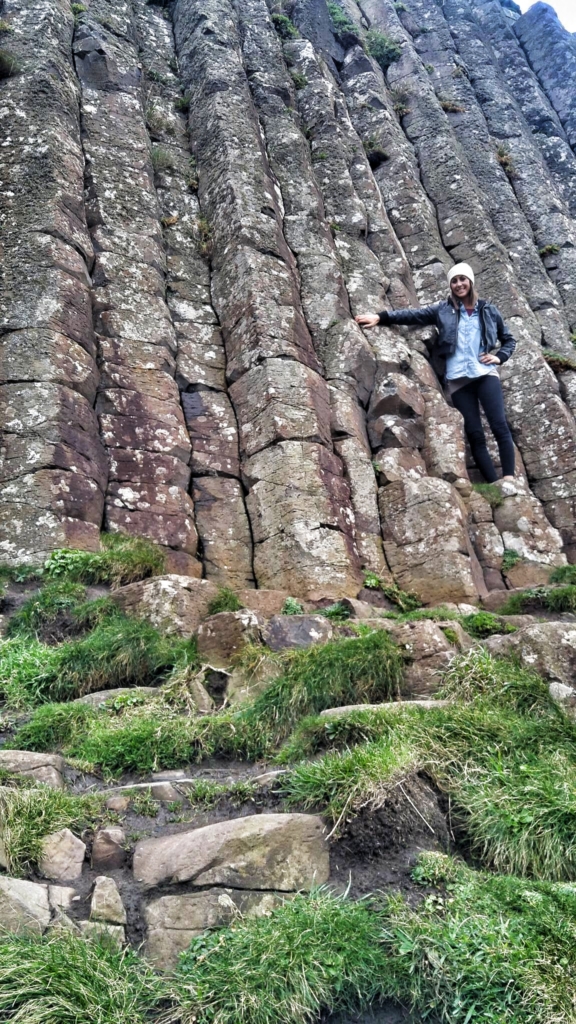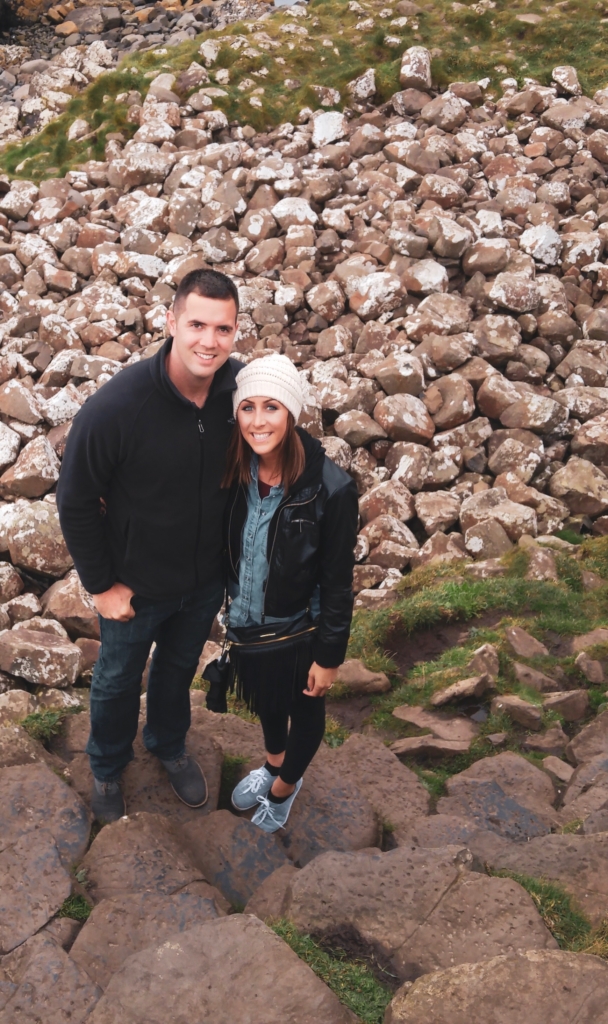 " A sketchy bridge held together by rope and wood connecting two pieces of land about a hundred feet in the air? What more could you ask for."
"It was very cool to be sitting in the Crown Liquor Saloon thinking that a few hundred years ago one of our ancestors could have been sitting there also."