My friend Taylor is about to head out on her first Euro trip. In these last few months leading up to it, we've been going through the do's and don'ts, the need this and not that. It made me remember just how much there is to learn on your first trip over. Silly little things that you wouldn't think of. So here's a list of mistakes we have already made, so you don't have to!
1.

FASHION FORWARD
: Europe is much more fashion forward than the US. You won't see people walking about in sweatpants, or rolling into starbucks with last nights hair and makeup. Plan to dress a bit more put together. Now I'm not saying don't be yourself, but also don't blatantly label yourself as an American because you won't dress up. Tourists are always targeted for pick pocketing and theft. You know those sneakers you wear to the gym? Avoid walking around in them anywhere besides the actual gym. Yes, yes, you'll be walking a lot and you want a good supportive shoe, you have a bad back, I get it. Opt for a more fashion forward walking shoe. Don't know the difference between a walking shoe and a sneaker? Google or any shoe store can point you in the right direction. A padded shoe insert always helps.  Also pack the bandaids! Even though I make sure my shoes are fully broken in before hand, I still always end up with blisters from all the walking.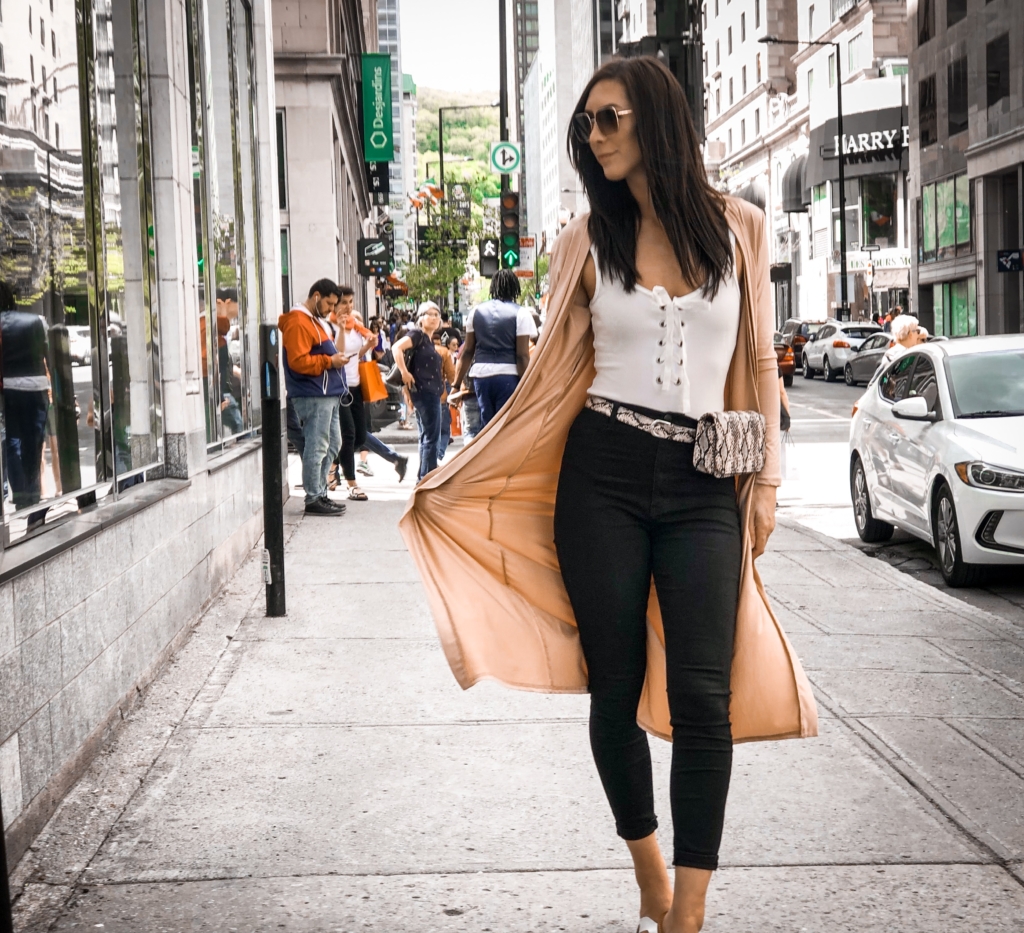 2.

OUTLET and VOLTAGE CONVERTERS

: Are not the same thing. I'm sure you know the plugs in Europe are different that the US (if not you do now) You need an outlet adapter simply so your phone can charge in their wall plugs, the end prongs are different. But you also need a voltage converter for any electronic besides your phone. (your cell phone is already dual voltage.) So for most people: straighteners, curling irons, blow dryers, electric shavers for men, and anything else that plugs into the wall BESIDES your phone. Here's why: Europe runs on a 220 voltage while the US runs on 110. So you take the blow dryer you bought in the US over there, use your plug adapter and turn it on, it could A: not work B: short circuit and break for good C: start smoking and burn up D: get so hot it burns your hair and skin. This is because their electricity and the United States electricity is not the same! WHAT TO DO: Google the brand and model of your device, it may already be dual voltage and you didn't even know! (my brand new straightener was not, but my 10 year old one was!)If your device isn't, buy a voltage converter to plug into. Make sure it says its compatible for European voltage. Or do what I do and buy a dual voltage straightener and blow dryer to use for traveling. On amazon it ends up being pretty close to the same price as just buying a converter. Then all you have to do is use the plug converter.
3.

PUBLIC TRANSPORTATION: The train and bus system is a lot different than here in the states. It is widely used by everyone and has tons of stops to get you right where you want to go. It is best to find the stops closest to where you are staying before you leave for your trip and how to get into the city center. Once arriving in the city center  most of the cities will be walk able or you can easily just jump on the train or bus to get to a specific point in the city. Renting a car or Ubering everywhere is totally unnecessary, so save your pennies! Check out our Destinations page to see if we have been to the city you are traveling to. We have all the directions already researched for you! You're welcome 🙂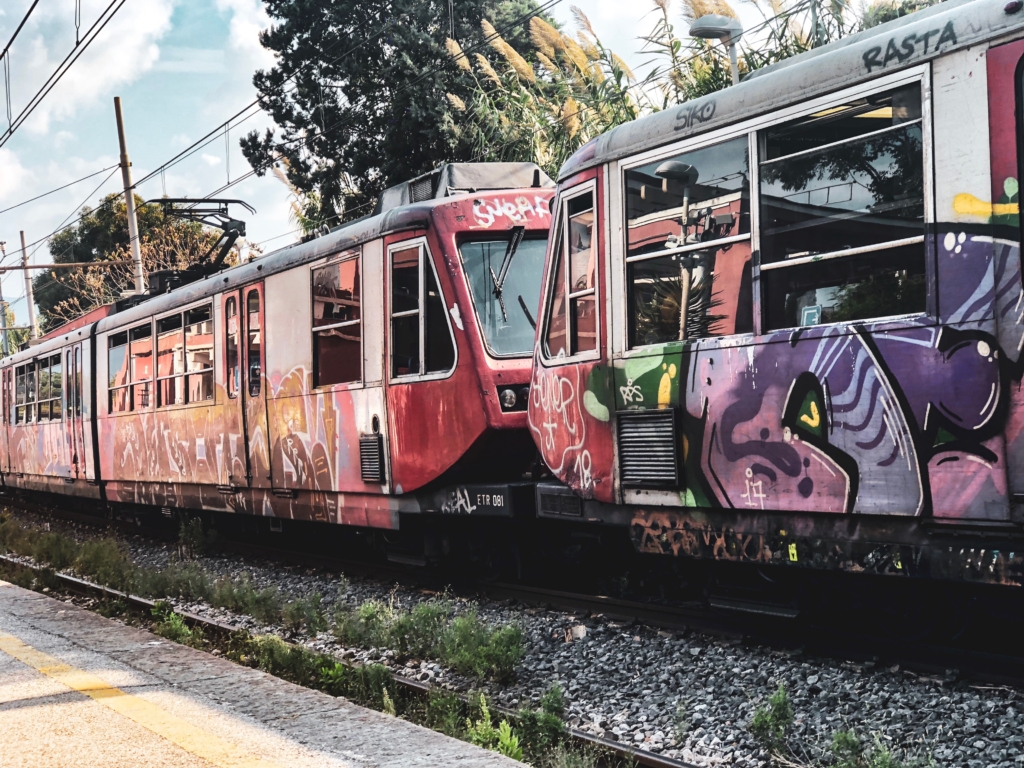 4.

WATER
: Fun fact, water is not free in Europe! At all restaurants in the United States they have to mandatory give you free water with your meal (tap water at a minimum). That is not the case over there. You pay around €2-3 for a small jug of water everywhere. They give you the option of still (flat) or sparkling. When it comes to drinking the water from your hotel or wherever you are staying, you are typically fine to drink the water out of the tap. The public water system in Europe is pretty good. As a backup we always bring a Life Straw water bottle so we can have filtered water wherever we are. This is just a precaution against any different type of minerals in their water that our bodies may not be used to causing an upset stomach. Pretty much any type of filtering water bottle works, and can be found on amazon.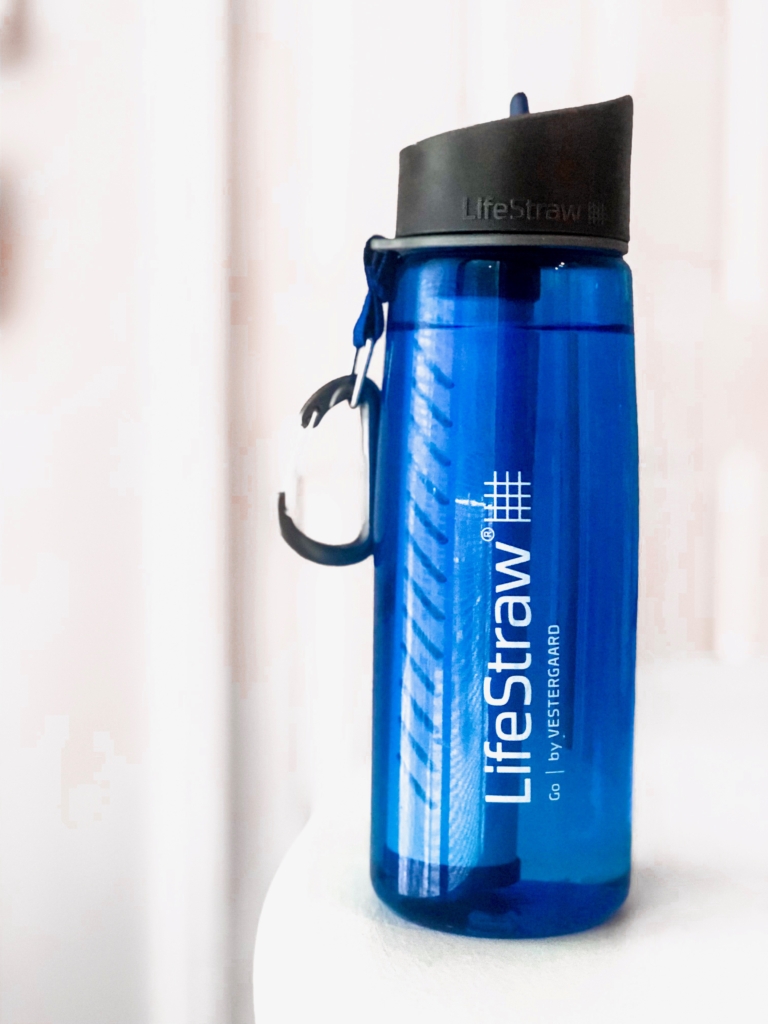 5.

TRAVEL TIMES

: If you haven't booked your trip yet, look into booking pretty much anytime besides the summer. The summer is the highest tourist time in Europe which means everything is more expensive. Especially the plane tickets! We are talking a few hundred dollars in savings for flight alone when booking off season. We find the best time to book is fall and early spring because some airlines don't fly to specific destinations during the winter months. That, or they limited the amount of flights they have due to the low volume of people traveling,which in turn raises your prices. Our advice: be flexible with your times and book a fall or early spring trip!
6.

DOCUMENTATION
: ALWAYS, and I mean always make copies of everything! Starting with your passport. Bring your passport and a hard copy of your passport with you, leave a hard copy at home with a family member, and have a copy of it scanned on the computer where you could access it need be. Even the most responsible person can be forgetful or be the victim or theft/pickpocketing. Passports are mucho dinero on the black market. Someone could enter your hotel/hostel/airbnb and grab that including your valuables while you are away (reasons to never leave them behind!) and you will be S#!T out of luck when it comes to getting home. First thing you should do if this happens is contact the United States Embassy in whatever country you are in. Having copies of everything will make everything easier from there on out. The likelihood of this happening is slim, but better safe than sorry, it's just printing 2 pieces of paper!
Another thing to have printed is your reservations for your accommodations. Proof of payments and addresses are always important. You will almost always be able to find someone who speaks English that can help you arrive at your hotel, but when in doubt you can point to the address and the taxi driver can take you there.
7.

BAGGAGE:

Whether you are backpacking, just taking a rolling carry on, or bringing a checked bag with a carry on, you have to weigh your bag. Even though you are not paying for the luggage, you get the absolute honor of weighing it. Sarcasm, can you hear it? Because if it's not already hard enough to pack 2 weeks (or however long your staying) in a carry on sized bag, now you can only pack so much due to the weight. Check the airline website for the allotted weight. If you are doing multiple flights during your trip, you have to check every airline and pick the lowest listed weight and stick with that one. I have seen a few be lenient on the bag weight but most airlines are pretty strict. If you're not under the kilos, you pay. I would say most airlines are about 8-10 kilos for weight. (Less than 20lbs) They do not weigh your hand bag tho (like your purse or laptop, so anything you can pull off your bag and shove on there will help.) When you are taking 5-6 flights during a trip the baggage fees add up, so we always stay under the weight limit. But we cut this close just about every time, good luck!
8.

LIQUIDS
: (
disclaimer: how strict each country is on this varies. Ireland and the UK I remember to be very strict, some others were not.)
 In addition to the weighing of every bag, the rules for traveling internationally with liquids are more strict than domestic flights in the US. You still have to stick with the same 3.4 oz, for carry ons, but now they have to be in ONE clear QUART sized bag. Which I actually think the US is supposed to abide by but is not strict on? This means all your liquid makeup, lotions, shampoos, toothpaste, perfume, shaving cream, ect all has to fit in a QUART bag and zip. This is probably the toughest part of backpacking or just bringing a carryon. It is more than doable though, so don't worry!
Tips for achieving this as a girl:
Bar Shampoo/Conditioner/Body Wash. This is my newest discovery! I bought them from Lush Cosmetics and placed them in a ziplock bag. I didn't think I would get them to actually lather in the shower but it did! Also, my hair actually felt good afterwards! Now that's 3 products out of the liquid bag.

Do you really need 3 types of foundation? Pick your favorite and bring the bare minimum.

Don't hold me to this but I usually put my mascara and lip glosses in my purse and they've never been pulled out. I most definitely jinxed myself now.

Are you staying in a hotel? Do they provide lotion or shampoo?

S

hare toothpaste and other products with whoever you are going with.
9.

CREDIT CARDS

: Before you leave, call your credit card company and let them know the countries you will be in. This way they won't freeze your account thinking it is fraud when an international transaction pops up. Otherwise, using your card in Europe works just fine.
10.

PICKPOCKETERS
: Yes, I'm sure you've heard of this before.The stories you hear about bringing a money belt or under the clothes purses are not being over cautious. One of my friends saw someone snatch a purse right out of a girls hand, my coworkers husband had his wallet taken out of his FRONT pocket while SITTING on a train and never noticed, my mother in law had someone grab at her back pocket, and I had my purse partially unzipped. There's stories of thieves cutting backpacks to get around the locks while standing on a busy train. It happens all the time, it's not just something your dad warns you to be careful about.
How to prevent:
Don't leave money and valuables in your room, even in the safe.

Split up your money. Don't put all of it in your purse. Give some to your boo, put some in a money belt. That way if a pickpocketers wins, you still have some elsewhere. 

Safety pin trick! Take a safety pin and put it around where the zipper meets the strap of the bag so it can not be unzipped without unlocking the safety pin first. That's how I prevented someone from fully unzipping by bag!

Avoid anyone who wants you to sign their petition, or a small child saying they are lost. (This is a tough one!) They are deterrents to distract you while someone comes behind you and takes your stuff. You won't even feel them touch you.

Beware of trains. Still take them because the are a great way to get around but just have your guard up. Men: hands in pockets at all times. Women: hands directly on your purse at all times. If you have a backpack, turn it around forward and wear it like a baby carrier.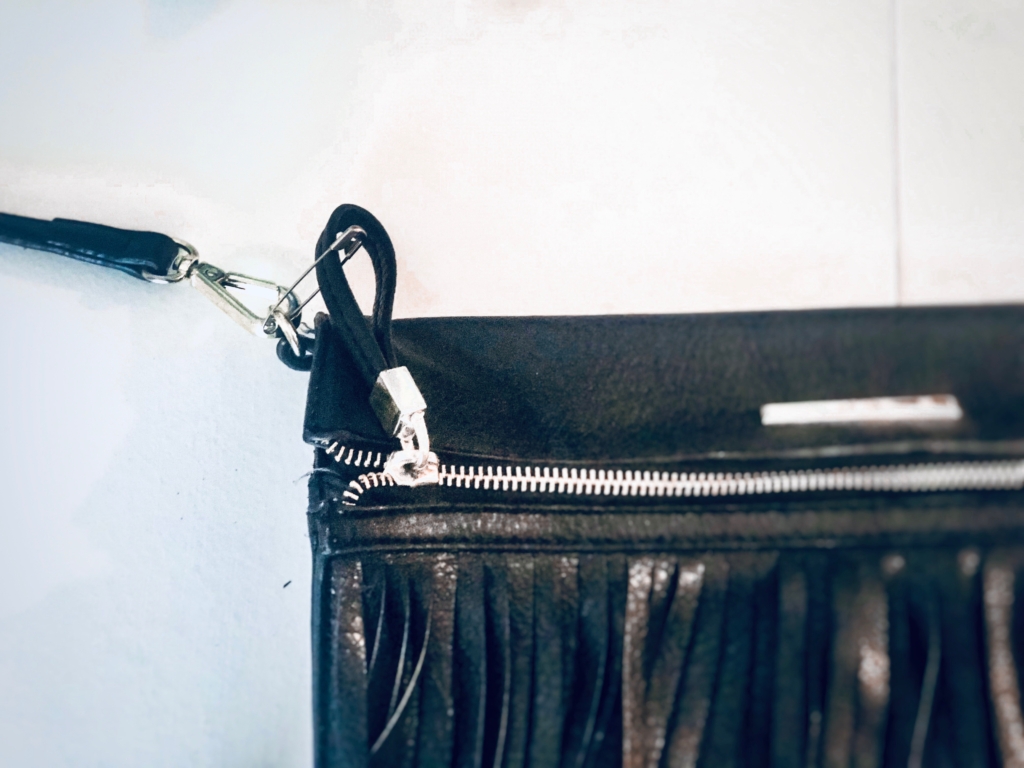 11.

HOSTELS
: Don't rule them out! If you don't know what a hostel is, they are basically like dorm rooms, but their are so many different kinds and prices. There can be multiple bunks that hold 8-30 people in one room. With lockers for your stuff and bathrooms down the hall. This is great for young college kids that are never in the room and just want a place to crash at night. They are typically very cheap like $20-30 dollars a night. There's rooms with 4 beds, 2 bed private rooms, and theres queen bed rooms with ensuite bathroom. The more private, the more it costs nightly. Some of them have a bar right downstairs, and have 24hr front desk. When Ryan and I were about 26 years old we did a 20 person hostel in London and made the decision that as an about to be married couple, we were now too old for all the shenanigans that went on, and have only booked private rooms since then. However, I think they are a great option and now in our 30's we still price out a private room hostel when looking around at trips. 
Tips: 
Bring shower flip flops. 

Make sure the Hostel you book has locker service for your bags.

I only book places with 24hr front desk service, just in case I lose my key and so randoms can't wander in at any time during the night.

Keep an eye on when their lights out time is if you are an early sleeper or napper. It's other people's room too so they can turn the lights on if they want during the day.